Who Will Be the First to Cosplay as Batman: Damned's Homestuck Girl?
So, Batman: Damned #1 is the comic book that may have ist reputation set. But it should also be admired for its amazing artwork, from the pens of Lee Bermejo. It really is quite stunning.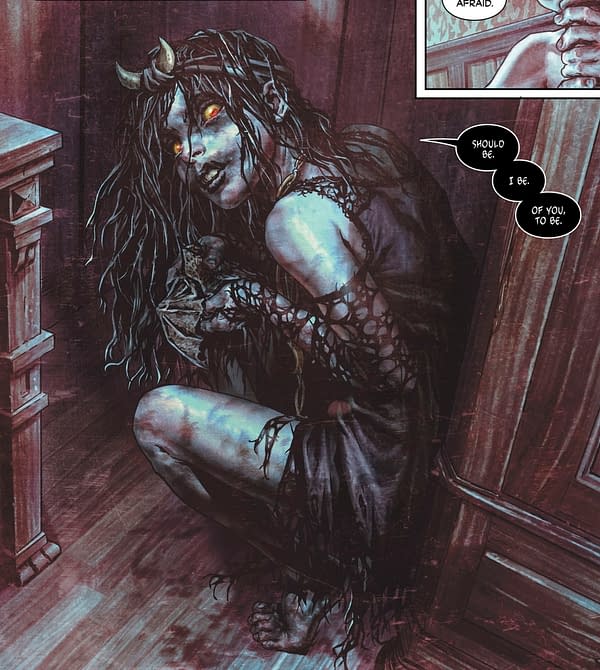 And one of those examples is the design for the Unnamed Demon Girl, running through Bruce Wayne's memories. She seems to sit in the pantheon of Japanese horror films, Sandman's Death and Homestuck. Which probably makes her extreme cosplay fodder for upcoming shows.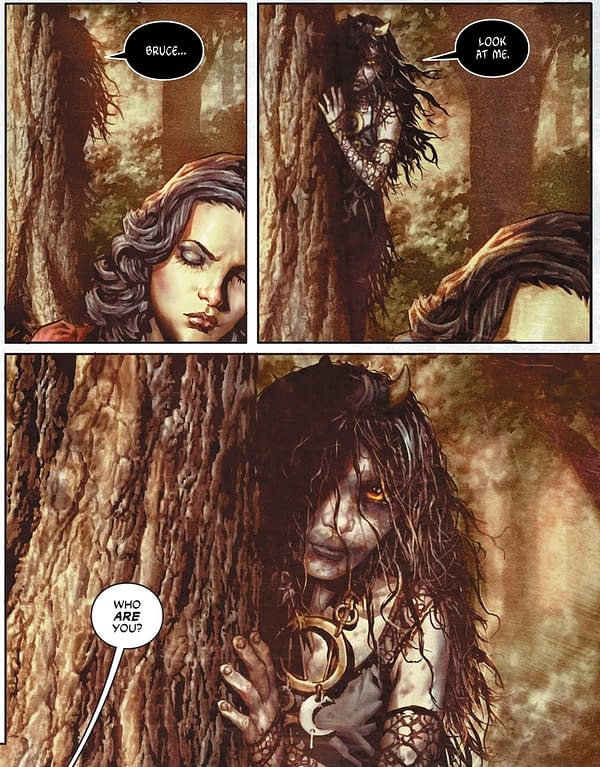 The question is, will anyone be in time for New York Comic-Con? If you are planning such a costume, do get in touch…
BATMAN DAMNED #1 (OF 3) (MR)
(W) Brian Azzarello (A/CA) Lee Bermejo
DC BLACK LABEL, the highly anticipated new imprint from DC Comics, starts here!
The Joker is dead.
There is no doubt about that. But whether Batman finally snapped his scrawny neck or some other sinister force in Gotham City did the deed is still a mystery.
Problem is, Batman can't remember… and the more he digs into this labyrinthine case, the more his mind starts to doubt everything he's uncovering.
So who better to set him straight than… John Constantine? Problem with that is as much as John loves a good mystery, he loves messing with people's heads even more. So with John's "help," the pair will delve into the sordid underbelly of Gotham as they race toward the mind-blowing truth of who murdered The Joker.
BATMAN: DAMNED is a bimonthly super-natural horror story told by two of comics' greatest modern creators-a visceral thrill-ride that proudly puts the "black" in BLACK LABEL.In Shops: Sep 19, 2018
SRP: $6.99