Cosplay Props, Nerd Clocks, And More From Altruistic!
Deep down inside, I'm still a cosplayer. Granted, I barely make costumes or dress up anymore, but one day I'll don my wigs again! So whenever I find a dealer at a con with cosplay items, I'm drawn in — especially if they're affordable and hand-made! And Altruistic is such a company. I've seen Altruistic's wares at cons throughout, and I've always admired their handy work. Everything is made out of wood, but don't let that fool you. The items are shockingly light and easy to carry around, and beautifully crafted, as well! There's a good selection of items to pick from, including clocks, gaming supplies, tee shirts, and obviously cosplay props!
For $18 I picked up a Sailor Venus wand, and oh my word. I love it.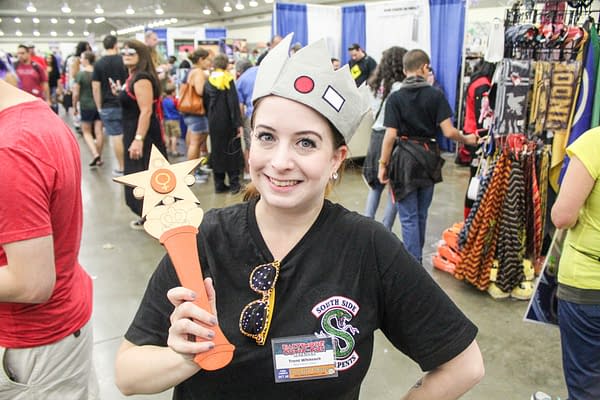 Altruistic is always coming out with something new, so what are you waiting for? Head on over to their website and give their wares a peek!