Posted in: Comics | Tagged: comicsgate, mark waid, richard meyer
---
Court Accepts Judgement Over Jurisdiction, in Richard Meyer Vs Mark Waid
Bleeding Cool has repeatedly covered the legal case between Comicsgate comic book creator and publisher Richard Meyer and comic book writer, editor and publisher Mark Waid. Charges of defamation, both online and at a comic convention in Houston and regarding tortious interference over Antarctic Press' decision to drop the publication of Meyers' Jawbreakers graphic novel were made against Meyer by Waid, opposed in full by Waid. But the first legal judgments that have come down have not been over the merits of the case, but whether or not the courts in question have the jurisdiction to try the case in question.
Magistrate Judge Mark Lane recommended to District Judge Lee Yeakel that charges of defamation based on social media is not within the jurisdiction of the court, but that defamation claim based on statements made during the Houston convention and the tortious interference claim, may be tried in the courts they have been brought to.
Meyer and Waid's representatives both filed objections, from Meyer's side that Waid's alleged comments that Meyer is a 'racist, a homophobe, and a sexist, who encourages his followers to harass the objects of Meyer's supposed hatred' should not demand another defamation lawsuit regarding Waid's statements outside of Houston. And from Waid's side reiterating that he did not know Meyer lived in Texas, and therefore all the charges are outside the jurisdiction of the court. However, the recommendation was accepted and signed by Judge Yeakel.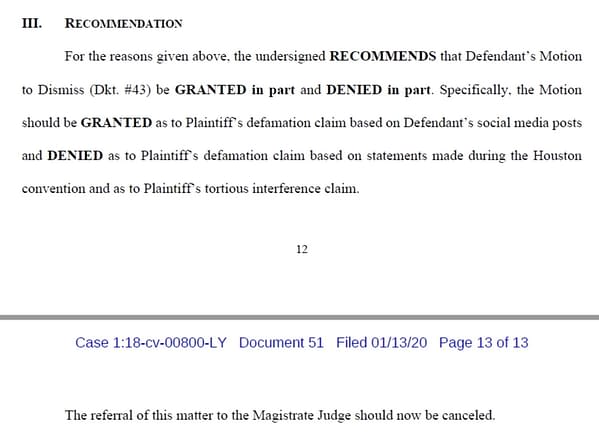 Given this, Waid's representative has responded to Meyer's amended complaint from last summer, denying all charges still in play. That the tortious-interference claim should be barred for lack of any valid contract and, separately, for lack of any breach of contract. And, if the court finds different, any breach was of Antarctic Press's own volition and not induced by Waid, that Waid only gave truthful and honest advice, and that Meyer's own words and alleged conduct caused any harm that he has experienced. Citing Texan law, they also state that since Meyer is more than 50% at fault for any harm, his defamation claims are entirely barred and that Meyer's alleged own conduct, including defamation of creators and others in the comic industry, caused any alleged harm. And they request that the court dismiss Meyer's claims, and that Waid be awarded his costs and further relief.
This case is a long way from over. But this may be the end of the beginning.
---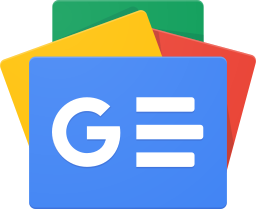 Stay up-to-date and support the site by following Bleeding Cool on Google News today!