Dark Horse has sent us an exclusive first look at the cover and solicitation for the fourth and final issue of Peter Hogan (2000 AD, Tom Strong) and Steve Parkhouse (Milkman Murders, Doctor Who) series Resident Alien: An Alien in New York.
The set up for the series is simple, a stranded alien continues to hide in plain sight in Patience, Washington, posing as the small town's doctor. When a startling new mystery catches his attention, he takes a trip to New York City with one of his only human friends, a Native American shaman. This is a continuation of the unique, acclaimed science-fiction/murder-mystery series that started in 2012 with Welcome to Earth and has had three other miniseries before the current one including The Suicide Blonde, The Sam Haim Mystery and The Man with No Name.
Resident Alien: An Alien in New York #4 (of 4)
Peter Hogan (W) and Steve Parkhouse (A/Cover)
Harry has been stranded on earth pretending to be a human doctor for so long, he understands how another intelligent yet marooned alien could fall in love with a human. With his latest mystery cracked, will what Harry has learned in New York City help him finally get back to his home world?
• On sale July 11
• FC, 32 pages
• $3.99
• Miniseries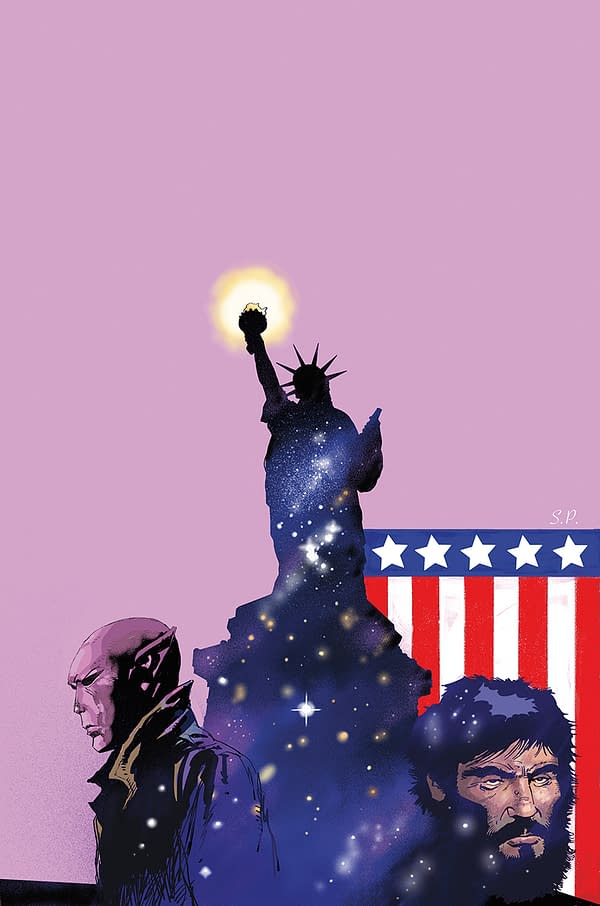 Enjoyed this article? Share it!