A Dalek Donald Trump Invades London
Yesterday, a Dalek came to town.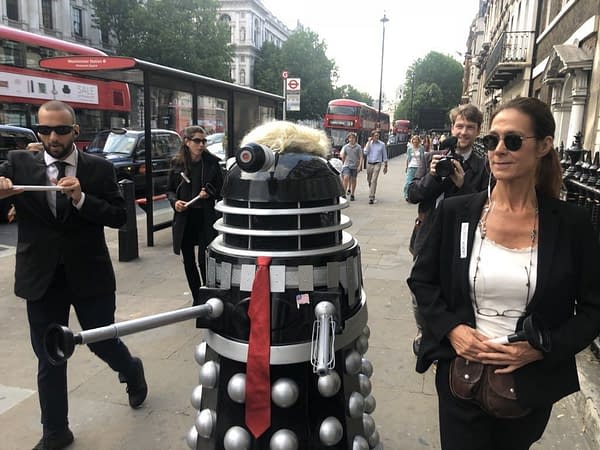 In advance of today's march in protest against the visit of Donald Trump to the UK, a Dalek sporting a recognisable Shredded Wheat of a hairstyle trundled through Westminster…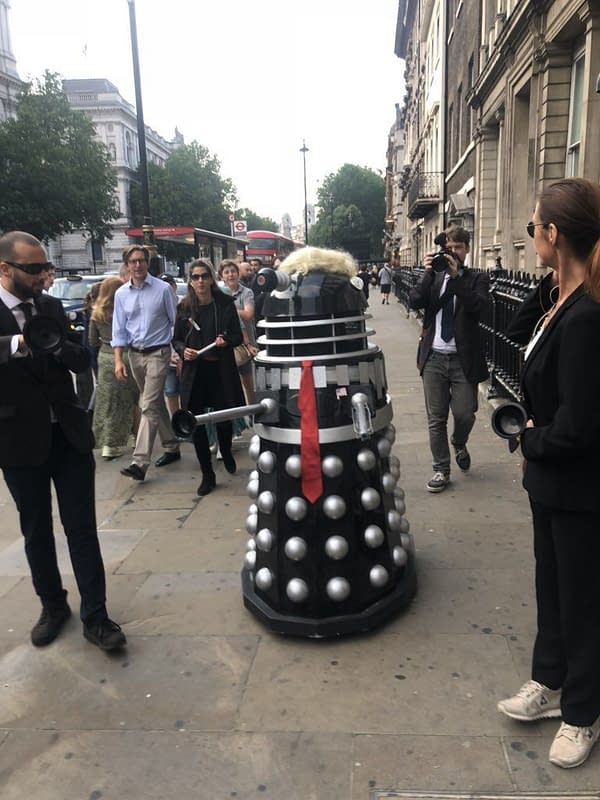 …. and across Westminster Bridge. Expect more of this sort of thing today.
By the way, I'll be attending later today, accompanying my eldest daughter who has wangled an afternoon off school to go to the March. I have made a banner and T-shirts for us both, celebrating the Trump blimp that will be flying over the city today, If you see this image being held aloft, come and say hello…