Dan Slott Reveals The Kids Will Majorly Affect Fantastic Four #SDCC
Talking Empire on the Marvel Next Big Thing panel at San Diego Comic-Con@Home and thanks to Dan Slott and Al Ewing we got to hear more of those big Fantastic Four-changing plans that Marvel has been teasing of late.
Specifically Kree and Skrull children picked up by the Fantastic Four, Jo-Venn and N'kalla, "the Kree Chronicle of Blood and the Skrull Requiem of the Shapeless Soul. These two beings are the living histories of the millennia of the Kree-Skrull conflict and there is more to them than meets the eye and they are going to be insanely important to the future the Fantastic Four and to the Empyre."
At the end of Fantastic Four #21, the Skrull N'Kalla somehow recognised Alicia Masters, before being skewered by Wolverine. She'll get better probably, she is a shape-shifter, but it did raise questions.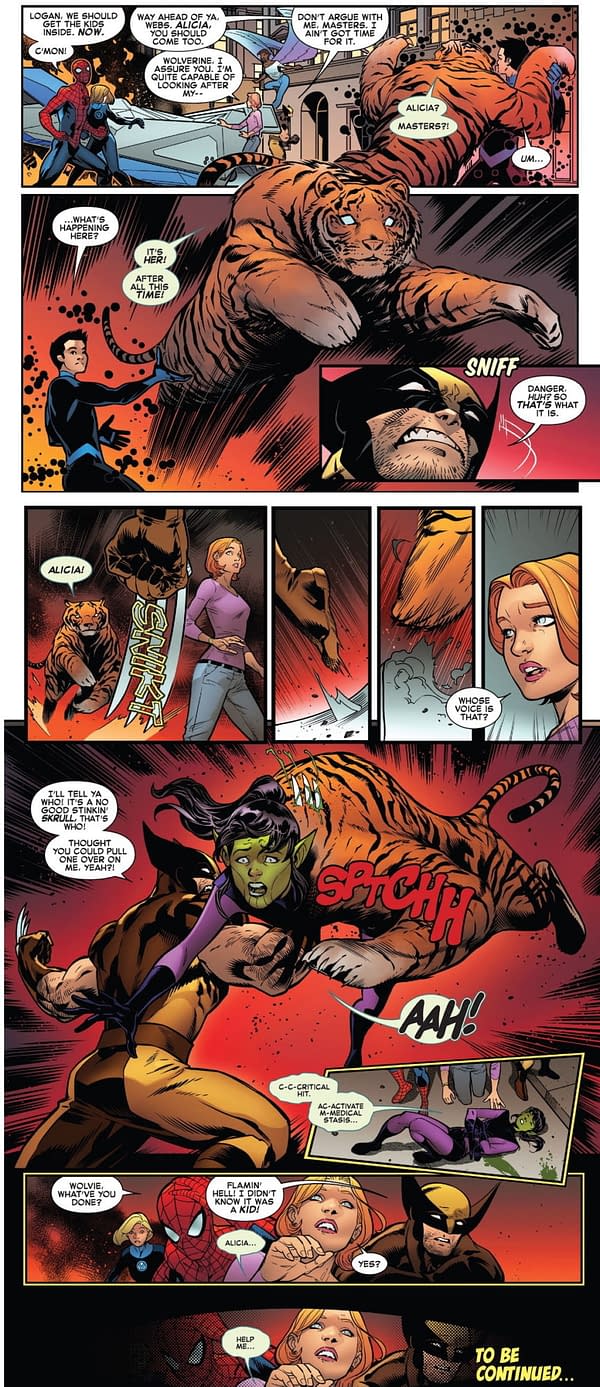 At one point in her history, Alicia Masters was kidnapped and replaced by a Skrull, Lyja, who became the Human Torch's girlfriend and, later wife, before it was revealed she was a Skrull and Alicia was reunited with Ben Grimm and recently in the FF, they married. Lyja was meant to have died but also survived. Could Empyre be rewriting that history? Who is the current Alicia Masters really? Whatever it is, it appears that this is the thing that will change the Fantastic Four, forever, somehow."
"For the Fantastic Four, for the Marvel cosmos and the entire Marvel Universe, if you are in the Marvel Universe you will be affected by the Fantastic Four Fallout of Empire issue because that's how big everything in Empire, is oh my god…"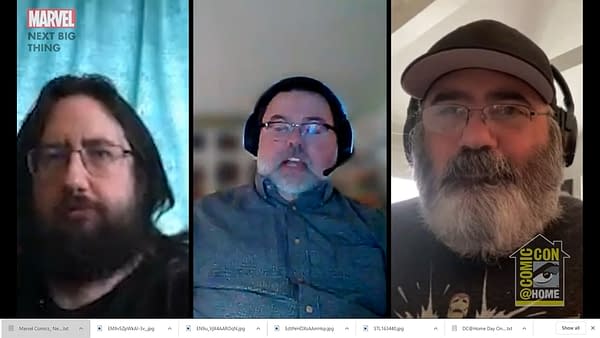 You can watch the full Marvel's Next Big Thing Panel right here
Marvel editor-in-chief C.B. Cebulski breaks down all the latest and greatest coming from the House of Ideas with some of Marvel's most epic creators! Tom Brevoort, Al Ewing, and Dan Slott will dive into the cosmic calamity coming to Earth's Mightiest Heroes in the pages of Empyre! An army is gathering in the latest X-Men crossover event, X of Swords, and Jordan White, Tini Howard, and Gerry Duggan have all the juicy details! Nick Lowe, Nick Spencer, and Mark Bagley will discuss the landmark Amazing Spider-Man #850 ushering in the return of the Green Goblin! Plus Nick Lowe rejoins the panel to discuss the return of the classic Marvel character, Werewolf by Night, with creators Taboo and Ben Jackendoff! Be there, True Believers!