Posted in: Comics | Tagged:
---
Dark Matter Widens The Divide At DC Comics Between Dan DiDio And Geoff Johns Geoff Johns is the newly promoted DC Comics President. Dan DiDio is the longer established co-publisher of DC Comics – and he reports to a different DC Comics President, Diane Nelson.
Bleeding Cool has reported previously on the divide between the two at the comic book publisher, with very different attitudes and takes on the DC Comics characters. During the New 52, Dan DiDio held the tiller, but Geoff Johns carved out a series of successful comics for him, which evaded DiDio's editorial touch. Green Lanterns even managed to avoid being continuity rebooted. And between the two big continents of DiDio and Johns, Scott Snyder managed to carve out his own little island, along with the relative independence that brought him.
But the DC Rebirth project, was much more Geoff Johns-focussed, levering his new DC Presidential role, with Johns working with all the creators to define what Rebirth would be, as well as plotting its central Watchmen-related mystery, and brought back many of the attributes that Dan DiDio had done away with. Indeed, this week's Superman, Batman and Blue Beetle may show just how much Geoff Johns is able to throw out.
And Rebirth was as much of a relative success as the New 52, but was also critically acclaimed, something that much of the New 52 evaded.
DiDio had his Hanna-Barbera properties to play with instead, and managed to kickstart some very interesting and original takes on the classic characters.
It wasn't enough though. And I've heard repeatedly after the Dark Matter/Master Class/New Age Of DC Heroes announcements at the weekend that this is all Dan DiDio (hence his comic that he's co-writing with Justin Jordan), that Geoff Johns is rather annoyed at a number of big beast artists being taken off the DC Rebirth talent pool (specifically John Romita Jr, a post-Dark Knight Andy Kubert, a post-Reborn Greg Capullo, and Jim Lee) .
Of course, all this is rumour and gossip, if rather prevalent at C2E2. But, after one of DC's biggest comics launches, it has been pointed out that Geoff Johns hasn't retweeted any of the announcements once… though he did post out a plug for Guardians Of The Galaxy Vol 2.
---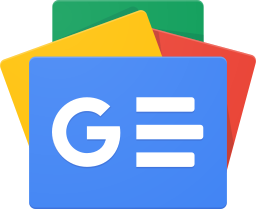 Stay up-to-date and support the site by following Bleeding Cool on Google News today!