Posted in: Comics | Tagged:
---
Dave Sim To Kill Cerebus One More Time?
Once upon a time, Dave Sim published his Cerebus comic book. It ran for 300 issues and ended (spoilers) with Cerebus dying alone, unmourned and unloved, for his soul to be dragged to hell. Recently, as a result of his medical conditions that have left Sim unable to draw,m he has been publishing a new strip, Cerebus In Hell. And in an attempt to help goose sales, has been running them as a series of #1 oneshots, often parodying classic comic books. Tomorrow sees the release of Batvark #1 in which, apparently, we discover whether or not "Batvark" is a homophobe.
BATVARK #1
(W) Dave Sim, Sandeep Atwal (A) Gustave Dore (CA) Bob Kane (A/CA) Dave Sim
Two-part "Secret Origin of Batvark"; "Batvark's Credo" and finally an answer to "Is Batvark a Homophobe?" Plus reprints of the earliest Cerebus in Hell? online strips (6/24/16 to 6/30/16): first appearance of Fredric Nietzsche; King Solomon writes his lawyer; Literalistic Limbo; first appearance of Jingles, the world's greatest collector of CGC-graded Dog Comics; Avengers movies remade with an all-Kardashian sister cast; Life With Archie Civil War; and more! SRP: $4.00
I'm sure some people may already have some already-drawn conclusions on that one. Dave Sim has made his opinions very clear, but he can't resist poking the bear. As it were. But in November, it looks like he is all set to kill Cerebus one more time. With the Death Of Cerebus In Hell #1.
DEATH OF CEREBUS IN HELL #1
(W) Dave Sim, Sandeep Atwal (A) Dave Sim, Gustave Dore (CA) Sandeep Atwal & Various
Epic-length four-part Death of Cerebus in Hell? Wrap your copy in a black plastic bag for even greater collectibility! Also reprints online strips from August 2016: Cerebus buys a demon horde; Cerebus in Wonderland; Canadian Hell; Lucifer runs for Ruler of Hell; Cerebus reads Black Panther; Super-Cerebus hurled back in time; Chester Brown and the Whore of Babylon; Giant Jabberwocky Uncle Sam with Bat-wings and a Dragon Tail; The Legion of Miniaturized Super-Cerebus Robots; Bolgiaflix; Jaka the Aardvark; unauthorized Cerebus the Barbarian GPS wireless tracking system bicycle helmet headsets; Squirrel Girl and more!
24pgs, B&W (1 of 1) SRP: $4.00
The end of the series, such as it is? The end of Cerebus? The end of hell? We may discover more… or less… in November. Or however long it is delayed until.
---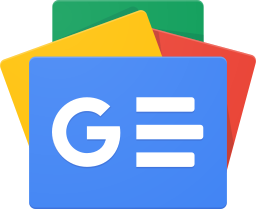 Stay up-to-date and support the site by following Bleeding Cool on Google News today!