Posted in: Comics | Tagged: Alan Moore, bbc, Comics, david bowie, neil gaiman, radio, rorschach, Watchmen
---
David Bowie Wanted to Play Rorschach in the Watchmen Movie – Alan Moore Talks Comics, Music and Class Struggle
BBC 6 has been running a weekly afternoon slot, Paperback Writers: Graphic Content in which writers known for their comic book work are interviewed about music, its role in their life and creative life, which play out over an hour or two-hour slot, along with their selection of music. Oh and the headline news bulletins of the day.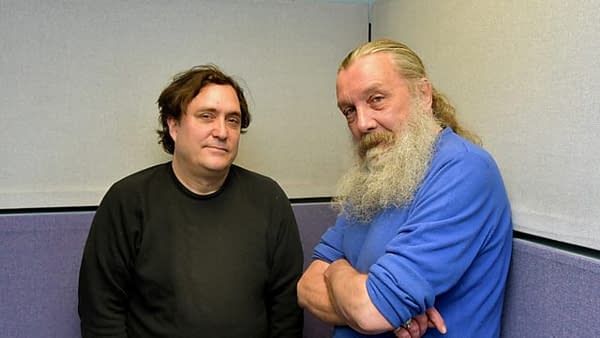 Alan Moore and Neil Gaiman have both seen their episodes and choices air. Comic laureate Hannah Berry will be next on the 13th October, followed by Warren Ellis on the 20th.
While Neil's episode takes but an hour, Alan Moore's choices, being interviewed along the way by Richard Norris in Northampton, took over two, which according to Alan was far too few. But also including three that he either wrote or sang on including a personal favourite of mine, Trampling Tokyo. Which Alan now seems as slightly more relevant to his own life, "Godzilla you can see in his eyes he's not enjoying this any more, it's long since lost its allure for him, longing for retirement…" You can listen to the whole show free, worldwide, streaming at this link and you would be mad not to.
We also learn that when director Terry Gilliam was planning to make a movie version of Watchmen, and was talking with Alan Moore about it (before abandoning it, declaring it unfilmable), Terry told Alan he received several phone calls from David Bowie really wanting to play Rorschach. "There's an alternate world we can only imagine". Bowie would appear in the eventual Zack Snyder movie, played by R Killigrew, in a scene set outside Studio 54 in 1977.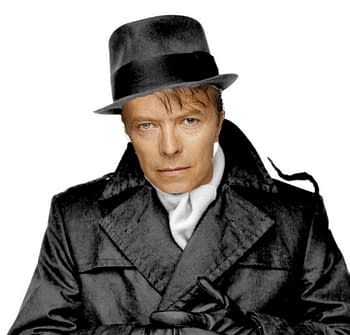 Norris also talked with Moore about how he uses music in his work, such as Bob Dylan quotes in the likes of Watchmen, and why he likes to make such references in comic book strips. "If you reference a song, the reader will be thinking about that song, playing subliminally in their head, giving a soundtrack to comics that can't have soundtracks." How he came to the Velvet Underground through John Peel and his older art club friends and the bands he started as a result. A story about Captain Beefheart and sweet potatoes, that does remind me of Alan's Swamp Thing. On finding worshipping Glycon as a lot less silly these days, on having what Alan described as a collection of punk singles 'that is perhaps without parallel', working for Sounds magazine, drawing Malcolm McLaren holding the severed head of John Lydon, and working with McLaren on the screenplay of Fashion Beast. – and being asked to make it more like both Chinatown and Flashdance. There is mention of his BBC Radio 4 interview with Brian Eno (which is also still available to stream) who he says he admires more than anyone in the pop music world, and the sound of dusty shoes on the radio. He also talked about completing the final third of his John Dee opera, and his discovery of Sleaford Mods, working in films (and recording all the songs to the soundtrack for The Show) and the end of his and Kevin O'Neill's comics career, saying "much as we love and adore this medium, we cannot stand to be in this idiotic industry for a second longer."
Here are Alan's choices of songs.
Bob Dylan, Subterranean Homesick Blues CBS.
Four Tops, Walk Away Renée THE FOUR TOPS – THE SINGLES COLLECTIO. POLYGRAM TV.
The Velvet Underground, Beginning To See The Light VERVE.
Syd Barrett, Late Night THE MADCAP LAUGHS. HARVEST.
Buffy Sainte-Marie, God Is Alive, Magic Is Afoot, ILLUMINATIONS. VANGUARD.
The Mothers of Invention, Who Needs The Peace Corps WE'RE ONLY IN IT FOR THE MONEY. VERVE RECORDS.
Captain Beefheart, Big Eyed Beans From Venus
David Bowie, Drive-In Saturday EMI.
Alan Moore & Tim Perkins, No. 1 With A Bullet THE HIGHBURY WORKING. RE:.
Joni Mitchell, The Jungle Line THE HISSING OF SUMMER LAWNS. ASYLUM RECORDS.
Annette Peacock, I'm The One I'M THE ONE. RCA VICTOR.
Patti Smith, Break It Up HORSES. ARISTA.
The Residents, Constantinople, DUCK STAB. RALPH RECORDS.
Pat Fish & Alan Moore, Trampling Tokyo, A COMPILATION OF SONGS AND PERFORMANCES BY ALAN MOORE AND FRIENDS.
Brian Eno & John Cale, Spinning Away, SPINNING AWAY. WARNER BROS..
Robert Wyatt, Shipbuilding, ROUGH TRADE RECORDS.
Sleaford Mods, McFlurry, AUSTERITY DOGS. HARBINGER SOUND.
Alan Moore & Joe Brown, The Decline of The English Murder, OCCUPATION RECORDS.
---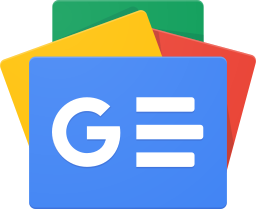 Stay up-to-date and support the site by following Bleeding Cool on Google News today!