Days of Hate #6 Review: Love in a Time of Hate
[rwp-review-recap id="0"]
Amanda and Xing exchange a few texts before destroying their respective burner phones. Freeman plans for the fallout of the latest attack and his next move to make sure they don't continue. Xing reminisces upon she and Amanda's relationship. Arvid worries about his family's wellbeing.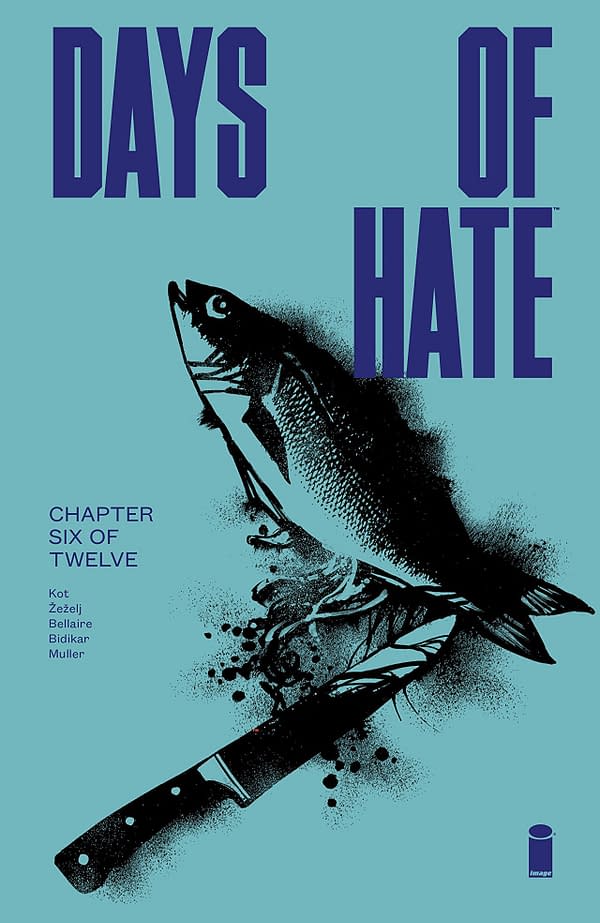 Days of Hate continues to absorb with its characters and unnerving allegory on where the United States may very well be headed soon.
A lot more of the story elements finally begin to gel as the series goes on. The focus on Xing and Amanda's relationship reaches a height here, and it finally works completely for me. It shows the importance of love in, well, Days of Hate.
As I read this comic, I am reminded how the insistence on episodic storytelling in graphic novels is a form more out of tradition than the good of the story. I would not have had the problems with Days of Hate that I had if the book were released in one or two volumes. That said, this change would drastically shift my own buying habits, reading habits, and even how I review comics, so I'm not really sure if shifting to volumes instead of issues would fix all that much in the industry.
Surprisingly, Xing's reflections on Amanda take the form of free verse poetry. This may turn people off, and even I was bothered by it at first. That said, I was into it before long.
Pontifications on the nature of the medium and comic love ballads aside, this issue, despite its increased wordiness, managed to stay compelling from beginning to end.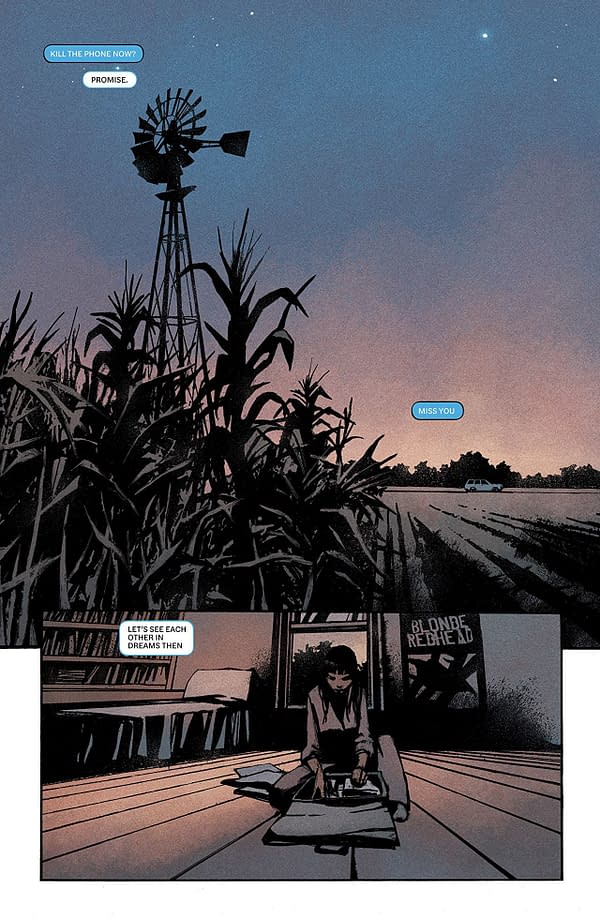 Danijel Zezelj continues to impress with his shadow-heavy and obscured style. The sex scenes are handled tastefully, emotion is still expressed very well in the shadow, and the book just generally looks both haunting and great. Jordie Bellaire supports Zezelj with excellent color work that gives the world an ominous and detached feeling.
Days of Hate #6 is an emotional and haunting ride further into this possible future. We learn more of the world and Amanda's movement, and we see more of her relationship with Xing. This one earns another recommendation. Check it out.
[rwp-review-ratings id="0"]
[rwp-review-form id="0"]