Dazzler: X-Song #1 Review: Freedom in Music
Dazzler has returned to her music career, hosting concerts for mutants, Inhumans, and metahumans. Things were going well, but there is now an anti-Inhuman hate group of mutants now attempting to bar Inhumans from entering Dazzler's concerts. She wants to be done with the superhero scene, but she can't sit by and allow this bigotry to go unchecked.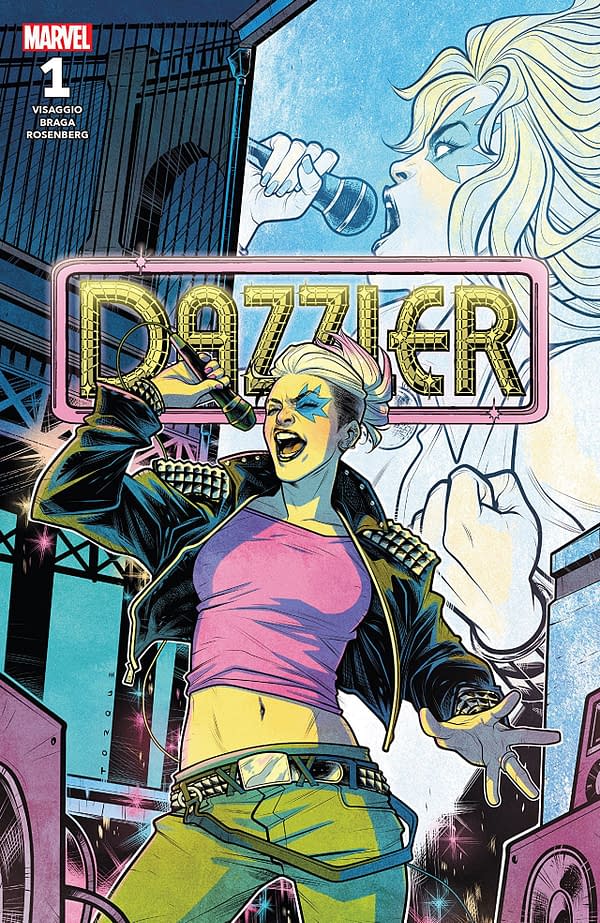 Dazzler: X-Song is a looser and more free-flowing narrative than many superhero comics. This is contrasted by the serious nature of its themes, making for an interesting and almost modernist comic. It's about downtrodden people on the fringes of society just trying to have some joy in their lives while, even there, people try to take it away.
It's smartly-written too, acknowledging the subtle aspects of racism and how it can manifest. The loose and jumping plot conveys the feeling of people just trying to get by.
There are some drawbacks. It's never explained how the mutant bigots can just spot an Inhuman by looking at them. There is a pair of Inhuman girls that are the focal point of the comic in the opening and then largely dropped from the book by the midway point.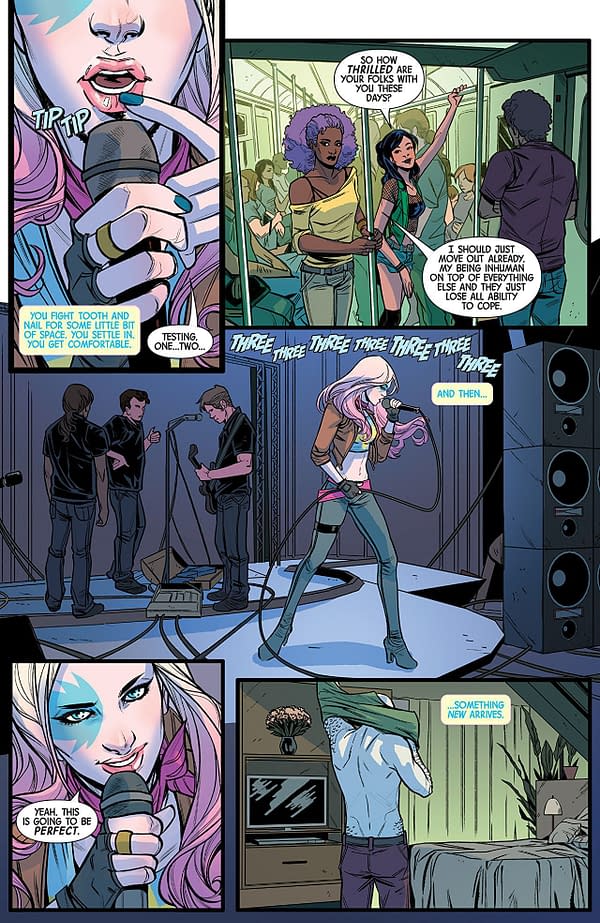 Laura Braga's artwork brings it all to life beautifully. Faces are very expressive and generally well-crafted. Every scene is richly-detailed, and the overall aesthetic does wonders for the comic. The only drawbacks are how oddly young some characters, especially Colossus in his cameos, appear. Plus, Allison herself is drawn insanely thin. Rachelle Rosenberg's color art is a lighter palette that balances softer shades to make the comic understated. Dazzler and some others get to light up the scenes sometimes, and that can stand out even more thanks to the soft colors throughout most of the book.
Dazzler: X-Song #1 is an excellent self-contained story centering around the ever-lovable Allison Blaire of the X-Men. The themes are interesting, the characters that are supposed to be likable succeed in being so, and the art looks great. This one earns a recommendation. Give it a read.