With all the news of cancelled/delayed omnibuses, collections and trade paperbacks, here's a new twist from DC Comics. Listing collections of comic books that don't exist.
Such as this listing on Amazon for Batman & Robin Adventures Vol 4 from the mid-nineties series based on the cartoon, and scheduled for December 31st, 2019.
The adventure continues in this follow-up to the four-time Emmy Award-winning Batman: The Animated Series!

Join Batman and Robin as they fight the deadliest, craziest villains Gotham City has to offer. The Dynamic Duo takes on the likes of Two-Face, the Riddler, Ra's al Ghul and more.

Batman & Robin Adventures Vol. 4 collects issues #26-31 and Annual #3, featuring stories inspired by the Emmy Award-winning animated television series and written by Ty Templeton (Batman '66 Meets, the Green Hornet)
Listing issues #26 to #31 and Annual #3?All very fine but… Batman & Robin Adventures ended with #25 – and had no third annual.
The listing for the previous volume 3, out last July, was happy to take it to #25 but no further. The cover (below) is not final. Are the contents? I wonder what will be in it?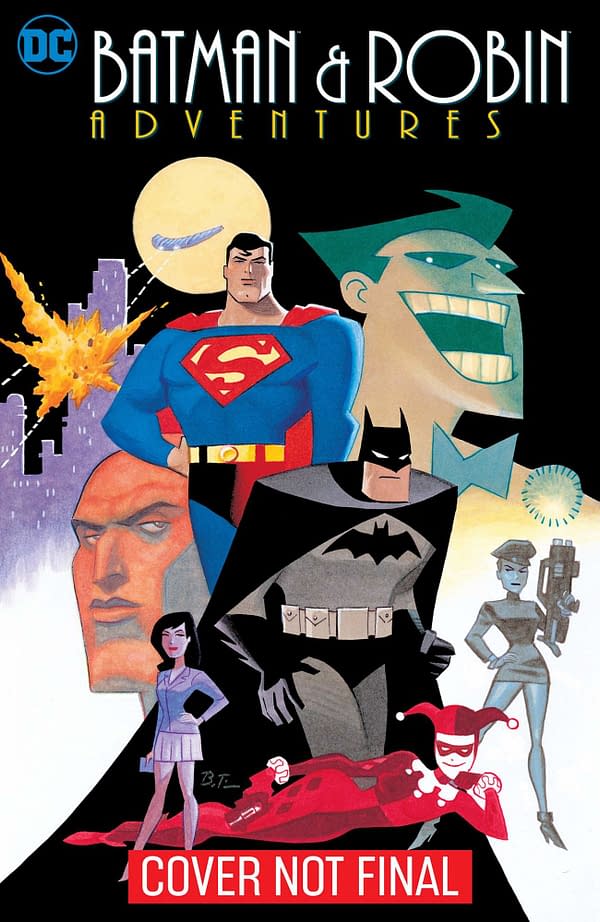 Enjoyed this article? Share it!