Do Today's DC Comics Predict A New Dark Crisis? Detective Comics #960, Dark Days: The Casting #1 And Titans #13 SPOILERS
Today's Detective Comics #960 by James Tynion, Alvaro Martinez, Raul Fernandez, Brad Anderson and Sal Cipriano has a question to ask. And some presumptions to answer. Because, yes, everything in the DC Universe seems to involve metal in today's Dark Days: The Casting #1 also by James Tynion IV – and Scott Snyder, Jim Lee, Andy Kubert, John Romita Jr, Scott Williams, Klaus Janson, Danny Miki, Alex Sinclair, Jeremiah Skipper and Steve Wands. An HP Lovecraftian look at the involvements of mysterious metals at every level of the DC Universe.
I mean, really, really HP Lovecraftian. One might as well be reading Providence.
I notice Joe Glass will be writing about that later today for Bleeding Cool. And as Duke and Hal uncover the Joker imprisoned in the Batcave, he has his own prediction for them. A Dark Crisis… to follow, Dark Days, Dark Knights, Dark Matter and Metal? It seems like ages since we had a good old fashioned Crisis in the DC Universe… and a Dark one to boot! Anyone else see this coming? Oh look, in today's Titans #13 by Dan Abnett, V. Ken Marion, Norm Rapmund, Andrew Dalhouse and Josh Reed, also out today.
What did they say in Detective Comics? Something shaking the cosmic fabric of the universe? Sounds very Crisisy too. Dan Abnett is also writing one of the Dark Matter series, The Silencer, so he knows what may well be coming. And oh look, that gets a nod in today's The Casting #1 as well.
Is everything leading to a Dark Crisis? Something to follow both an Infinite and a Final Crisis? That name won;t trademark itself, you know… and what does Mary Seward, The Blood Queen of DC Comics' vampiric lore have to do with this all? Dark Days: The Casting #1, Titans #13 and Detective Comics #960 are all published today.
---
---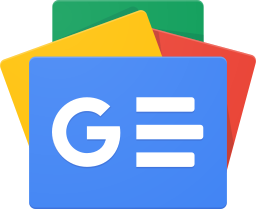 Stay up-to-date and support the site by following Bleeding Cool on Google News today!