Posted in: Comics | Tagged: avatar press, Decapitated Dan, Juan Ferreyra, Mark Kidwell, Rachel Rising, uber
---
Decapitated Dan's Best Of 2013
Decapitated Dan calls himself "the Horror Comic Journalist", he's a mainstay of the horror scene and has even won this year's Shel Dorf Award for Comic Blogger of the Year. With the end of the year coming, many sites are running their "Best of 2013" and Decapitated Dan is no different. He posted his list on his blog and I thought we'd share some of the highlights: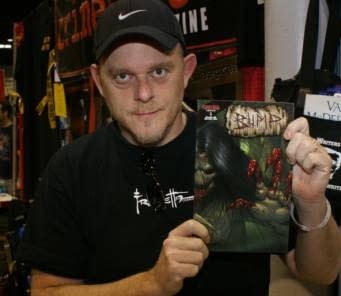 Writer of the Year: Mark Kidwell
Dan Says: You want to talk about bringing it in 2013, look no further then Mark Kidwell (and everyone else who worked with him in 2013). Mark has an amazing talent for not only telling amazing Horror stories, but he is also a master of War stories. All you have to do is take a look at anything '68related or his one-shot from Monsterverse Wilder. On top of that the man writes novels and is an amazing artist too! There is no stopping him, and that is a damn good thing. I can not wait to see what he gives us in 2014.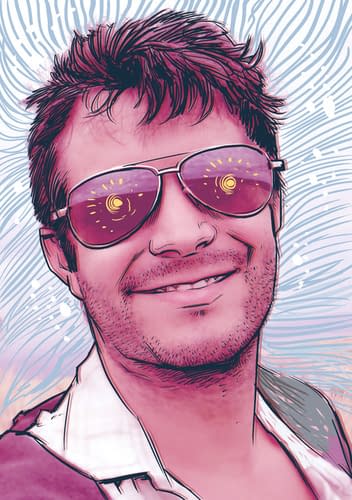 Artist of the Year: Juan Ferreyra
Dan says: You want to talk about exploding with crazy talent, then look no further than Juan Ferreyra. In 2013 he laid down his mad skills on Colder and Kiss Me Satan, and just left my jaw sitting there on the floor. His amazingly detailed monsters in both of those series will leave your breathless, but his big highlight has to be his eye catchingly GORE-Geous cover to Colder #1. Horror Publisher of the Year: Avatar Press
Dan says: I am not ashamed to admit that for the past year or so I was not really on the Avatar bandwagon. Not that what they were doing was bad, it just wasn't for me. All of that changed in 2013 though when they brought it harder then they ever had before. With titles like Crossed Badlands, Stitched, Ferals, Night of the Living Dead Aftermath, Extinction Parade, Skin Tradeand the AMAZING Über coming out in 2013 they just stole the show. All, yes I will say that again, ALL of these titles blew away any thoughts in my head of the past few years, and sky rockets Avatar to the top of my reading pile. I can not wait to see what they have in store come 2014.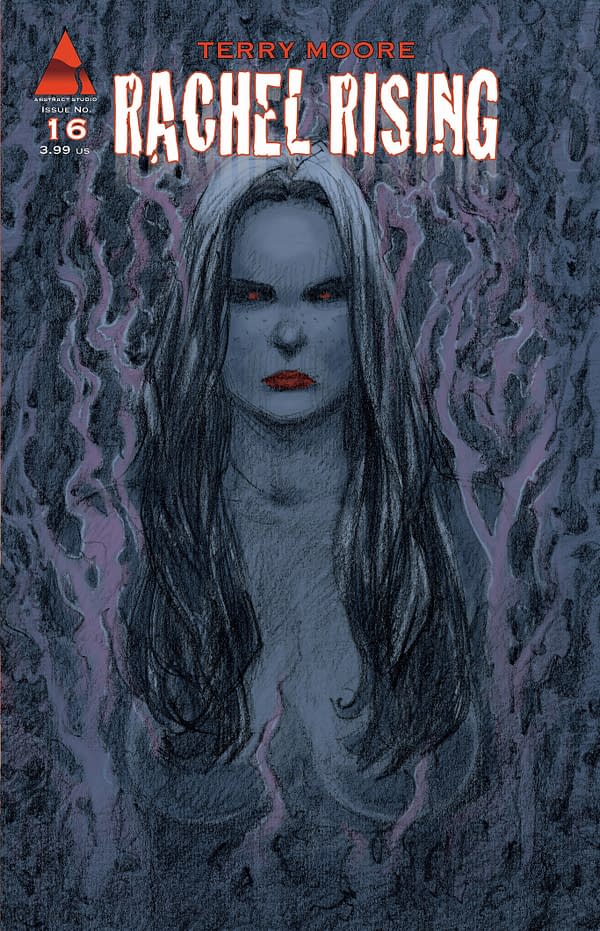 Best Ongoing: Rachel Rising
Dan says: If you want to talk about the BEST COMIC BOOK IN PRINT, you need to look no further then Rachel Rising. Every issue of this series just keeps getting better. Every character in the book is written so well I root for them all. Terry Moore is able to recap, progress and nail you with a cliffhanger in every single issue. It's just plain and simple people, if there is one comic that you NEED to be reading, it is Rachel Rising.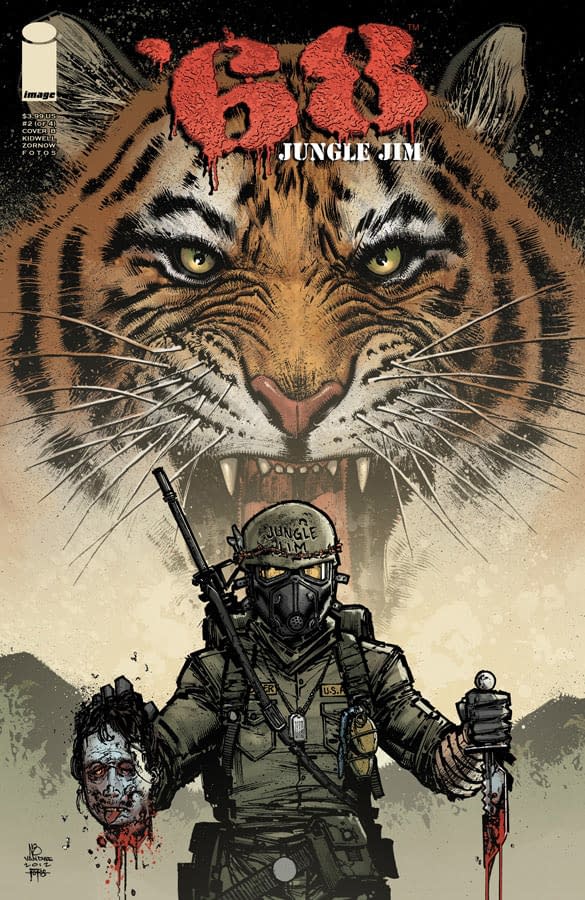 Best Mini Series (Tie): '68 Scars / '68 Jungle Jim
Dan says: Two of my favorite comic genres are Horror (duh) and War. So it's almost a no brainer that I LOVE '68 right? The team behind this book does more than just deliver zombie stories, they deliver the best zombie stories. When I think about what a "real" zombie story should be like, I think the Romero movies. This team delivers that same feel to every issue they put out, as well as mix in some amazing elements from past wars. Rumor has it that they have 2 more mini's coming out in 2014, and if they keep this up you will see them in this spot again next year. Best Non-Horror Title: Über
Dan says: When I look back on 2013 2 comics really stand out to me, Rachel Rising and Über. Über was a title in which I did not know what to expect, and it blew me away. Like I mentioned a few times so far in this list, I love War comics and in particular, War comics that are told from a non American perspective. Kieron Gillen gave these WWII events a different spin, and placed a what if situation on them. What if the German's bred super soldiers, what would happen then? From the get go Gillen and artist Caanan White, have just put the pedal to the floor and not let up. I have read about fights involving the Nazi's, Japanese and with the latest arc the Russians. I am constantly praising how much I love this title, and I can only hope and pray that it stays this good for a long, long time. Easily the Best New Comic of 2013 no matter what genre.
To see all of the the awards… and to follow one of the best horror comic journalists in the business… go to Decapitated Dan's blog.
---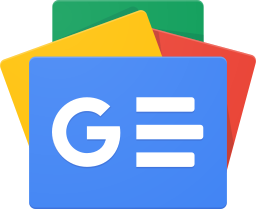 Stay up-to-date and support the site by following Bleeding Cool on Google News today!