Dennis Barger Responds to DC Comics' 100 Page Walmart Exclusive News
This morning, Bleeding Cool broke the news that DC Comics and Walmart have done an exclusive deal to sell anthology comics collecting recent classic runs of DC Comics titles, along with details of brand new material from their top creators, including an ongoing Batman story from Brian Bendis and an ongoing Superman story from Tom King.
No one else seems to have reported the story yet, but I bet it won't be long before other people get their ducks in a row.
Response on the Bleeding Cool message boards and on Reddit has been positive. ChadKH posting on r/comicbooks
This is a brilliant idea!! If it's successful (after six months of steady sales) DC needs to create more titles in this format. Wonder Woman could easily support her own book that would also focus on female superheroes (Maybe reprint Batgirl, Birds of Prey, and one other feature), another could focus on the cartoon properties (Teen Titans Go, Looney Tunes, Scooby Doo, et al). Maybe also a book with the same characters from the CW series (and a new Legends of Tomorrow feature). I'm definitely getting these.
And on the BC boards
Looks like a great idea to me!

Collections of the original content will surely be available to comic shops pretty quickly.
But will they? As we suggested, response from comic book retailers shut out from ordering or stocking these anthologies is not as positive. Dennis Barger of Wonderworld Comics in Michigan told Bleeding Cool,
This is just the kind of betrayal I've come to expect from DC. This is a clear and present danger to comic shops intentionally by DC. Also you know they are getting a massive over print and returnability to do this, tell me I'm wrong DiDio!!!

And that's how comic shops die, with thunderous applause for Bendis and King….. sigh…

You know this is a baby step to a doing rack of new books each week breaking street date as well.
More when we have it. I also have questions as to how long the exclusive contract for new material is for, does it apply to digital as well as print, will we have day-and-date with Walmart's Asda in the UK, or is this just for US rights and Panini and/or Titan Magazine jump in for European print publishing rights?
Also, Dennis had one heart attack, don't give him another one.
---
---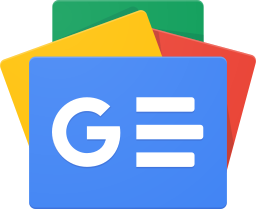 Stay up-to-date and support the site by following Bleeding Cool on Google News today!