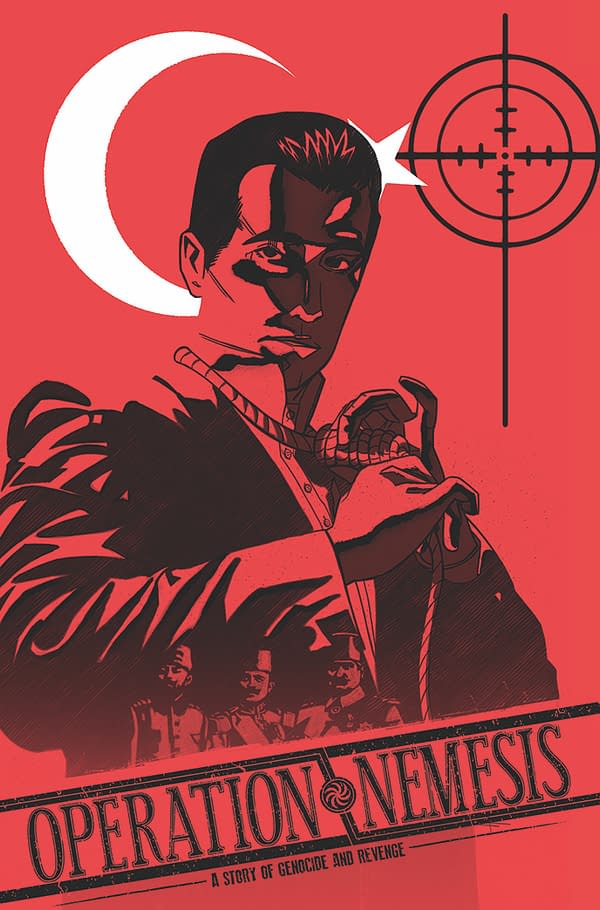 It has been a hundred years since the event known as the Armenian Genocide occurred. In April, Devil's Due publishes the graphic novel 
Operation Nemesis: A Story of Genocide & Revenge 
with major media coverage planned.
Operation Nemesis

Writer – Josh Blaylock

Artist – Hoyt Silva

Colors – Greg & Fake Studio

Before Adolf Hitler, there was Talaat Pasha, leader of the Turkish Ottomon Empire. In 1915 Talaat ordered the mass execution of every Armenian within his nation's borders, resulting in the death of over 1,500,000 victims. This is the story of Tehlirian, the Armenian survivor who killed him on the streets of Berlin… and walked away from court a free man.

"The destination of the deportation is Annihilation." – Talaat Pasha
Enjoyed this article? Share it!