Dieselfunk Dispatch: An Overview of Comics Distribution Channels
For the past few weeks, we've been posting updates by Tim Fielder on his journey to transition his creator-owned comic book, Matty's Rocket, to a print-on-demand graphic novel model using his own equipment to produce and sell the books. You can read the first three Dieselfunk Dispatches here, here, and here.
---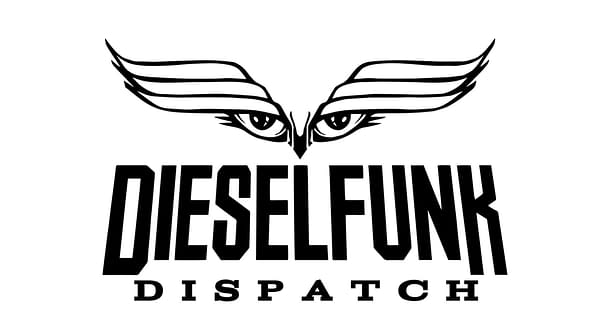 Greetings Dieselfunkateers! So as I've taken on this challenge of defining what Dieselfunk Studios aspires to it helps to be clear on the playing field. We discussed the publishers. But who and what are the comics distribution channels and commerce venues? From my POV I'd say they are: The Direct Market, Traditional Bookstores, Digital Bookstores, and Zines market.
The Direct Market: A network of comic shops that sells comics predominately published by Marvel, DC, and to a lesser extent, Image Comics. The tiny minority are smaller outfits. I'll leave it to others to determine who and what they are. A defining trait of this sector; it is dominated by ONE distributor, Diamond.
Traditional Bookstores: These are shops that are large (Barnes and Noble, etc.) and small-medium independent shops.
Digital Bookstores: online marketplaces that are stand-alone such as Comixology, Indyplanet, Peepgamecomix and in-house Darkhorse, etc.
Micropress / Zines: this is a tradition that goes back decades where artists print their own books via copy machine or risograph.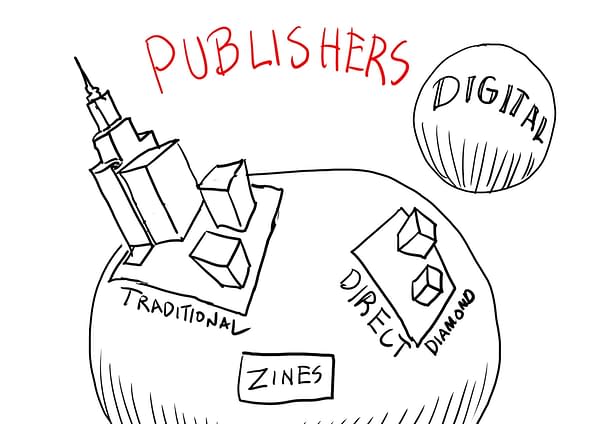 Challenge: what business model works best for your aspirations as a publisher? Weigh the budget on hand with the ability to produce art and manufacture the books. 1. If the cost outweighs the production and manufacturing then consider getting a publishing deal. 2. If matters are equal then a print-on-demand scenario (Amazon Createpace and Ingram Lightning Source) May work for you. 3. If you can afford startup costs for equipment consider buying your own printing setup. You can make significant profit margins.
I did number 3.
Jason Reeves of 133art chimed in:
"The industry isn't really configured for newcomers. It's not set up for all the folks that may have loved comics as kids or newer fans who may be passionate about creating comics presently, to come in and be successful at it. There's an unfortunate reliance on cronyism, no incentive to taking any real creative risk, and too many good 'ol boy values sewn into it. With new blood comes new ideas; especially with youth, different cultures, and creators with different experiences. 'The old setup we tend to adhere to is averse to much of that, even before you add race and gender issues to the equation."
---
Next: Floppies vs. Graphic Novels…
---
Tim Fielder is the Publisher and Creator of Dieselfunk Studios' Matty's Rocket Book One. Dieselfunk works to be completely self-sufficient while sharing war stores with fellow POD Publisher 133art.