Does Anyone Actually Want The Angoulême Grand Prix?
The controversy over the Angoulême Grand Prix is far from over.
After the controversy in which thirty nominees for the prestigious prize were named, without one woman, the organisers eventually abandoned the list and said that voters could vote for anyone they wished.
The final three nominees, who will go forward to a second vote, are Belgian comics creator Hermann and English comics writer Alan Moore, two creators who have refused recognition by Angoulême in previous years. And Claire Wendling, the subject of a campaign by comics writer Jean-David Morvan.
Website BDGest decided to put the boot in with this infographic.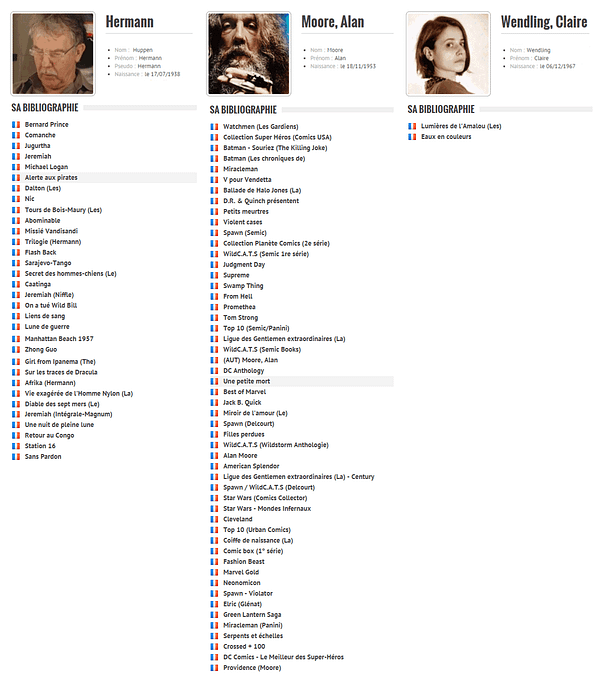 Wendling, a famous name in France, moved to the USA to work in animation and games, but her work is incredibly influential worldwide. Nevertheless, compared to the other two, her comic book body of work is short – even though this list misses out a number of her published and popular sketchbooks.
Well, now Claire Wendling is asking for people not to vote for her either. Translated,
You want to make me happy?
Don't vote for me anymore.
I love you, really. Huh…
Even the haters. Finally no.
Kisses. Not to everyone. You know who you are, just keep it between us.
When a sympathiser stated that the outrage must be heavy to bear, she replied "You have no idea" but that things are a little less strenuous working as she does in the USA.
Maybe Otomo should just keep it for himself?