It Was Donald Trump vs. Justin Trudeau on Free Comic Book Day
Van Jensen and Leonard Kirk have used Free Comic Book Day to kick off the Canadian publisher's big comic book crossover event, Invasion from Chapterhouse. An alien invasion taking in all of their comics and characters.
And that includes the appearance of a few more characters dealing with the Invasion — and with their own superheroes as well. Justin Trudeau addressing the UN:

And a certain Donald Trump, who has his own plans: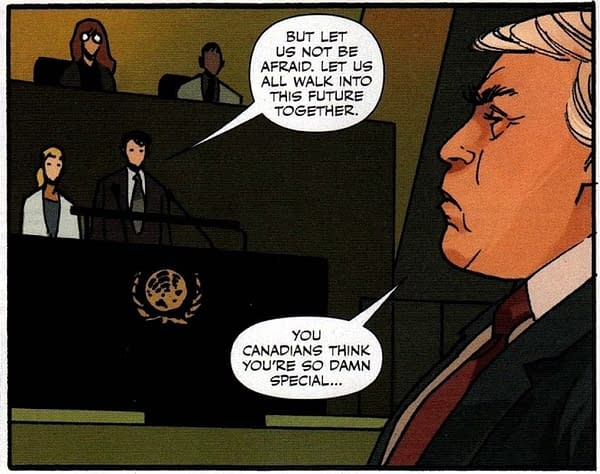 And he has a little American exceptionalism to sell to us all in his own inimitable fashion. I mean, I would say it's satire, but it's more cut-and-paste.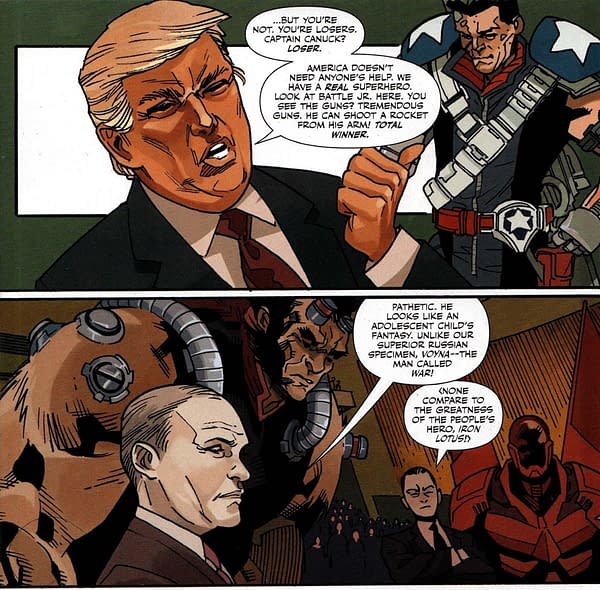 And we also have Vladimir Putin joining in. And the game is on.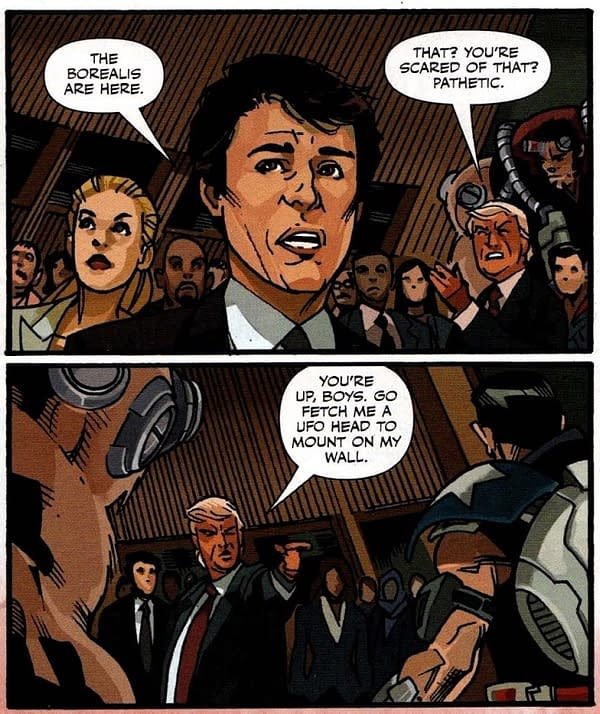 Pride goeth before a fall…
Check your store to see if they have any copies left from the weekend to see where this goes.
FCBD 2018 INVASION
(W) Van Jensen (A) Leonard Kirk (CA) John Gallagher
The biggest event in the history of Chapterhouse Comics is here with Invasion, an epic battle between Earth's heroes and the otherworldly threat of the Borealis! The alien race has long observed our planet, and in this special event prologue, they arrive on Earth, ready to pass judgment and deliver their verdict: humanity is a failure, too dangerous to be allowed to live. But the Borealis did not account for Captain Canuck, who stands to the last to defend his home, no matter the odds. Canuck and his fellow heroes – Kebec, Northguard, Freelance, Fantomah, Pharos, Human-Lizard, and the Agents of P.A.C.T – are proof that all is never lost, and that the world, for all its flaws, is still worth saving.
Teen Audiences.