Donny Cates Talks Absolute Carnage in C2E2 Video
David Pierce and Brian Lake are reporting for Bleeding Cool from the Diamond Retailer Breakfast being held in Chicago right now, just before the C2E2 convention from ReedPOP kicks off. And there are statistics, announcements and analysis aplenty.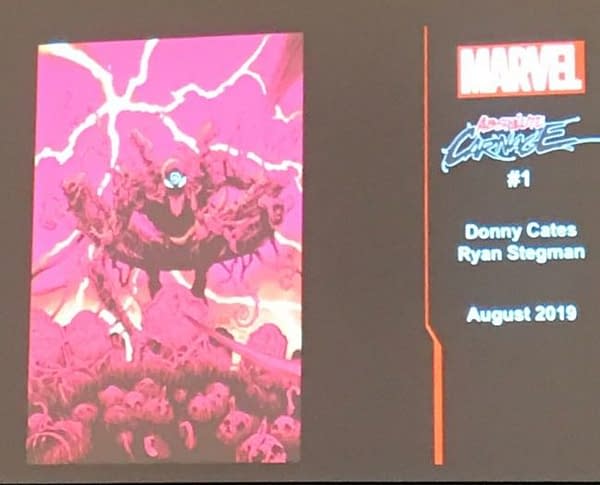 Donny Cates made a video appearance to talk Absolute Carnage and Silver Surfer: Black. And we managed to get most of it…
Absolute Carnage launching in August will see Carnage coming back to hunt and kill everyone who has every character who has ever worn a symbiote. Donny makes a joke that Absolute Carnage #1 written by him and Ryan Stegman will outsell Jim Lee's Uncanny X-Men #1.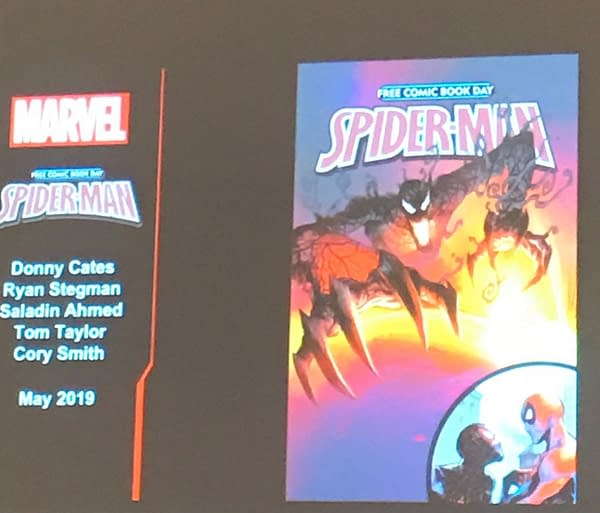 This will kick off in the Spider-Man Free Comic Book Day book – which will also contains a story with Peter and Miles Morales by Saladin Ahmed and Cory Smith.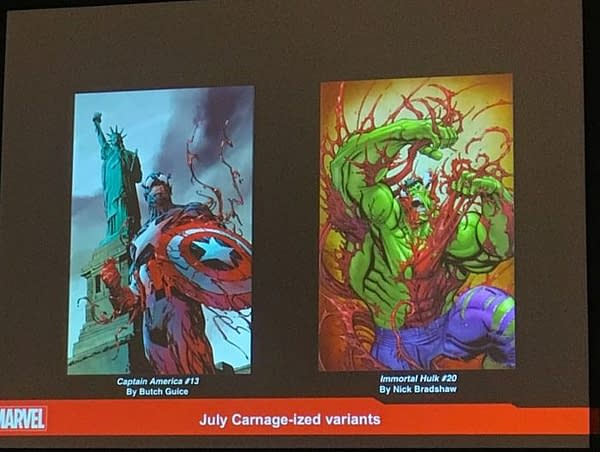 And Marvel are going to be putting Carnage pages in the backs of ten different books similar to the Where's Wolverine back ups from last year.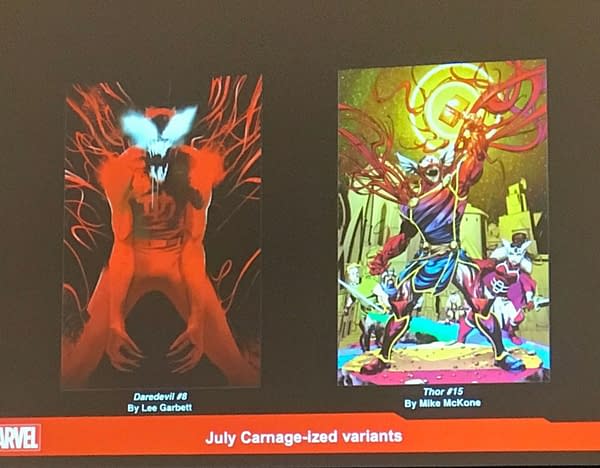 And expect Carnage variant covers starting in July across 25 titles.
While his Silver Surfer: Black series with Tradd Moore will tie up a number of threads from a number of Cates' other comic books…