Doomsday Clock #12 – In Or Out Of Continuity?
Doomsday Clock #12, the final issue of the unauthorised comic book sequel to Watchmen by Geoff Johns and Gary Frank, published by DC Comics, will be out on the penultimate Wednesday of 2019. Just in time for Christmas Day. And in the wake of the unauthorised TV sequel on HBO. So, yes, that will continue to give me plenty of scope to continue that particular adjective.
Because, like a moth to a flame, I keep coming back.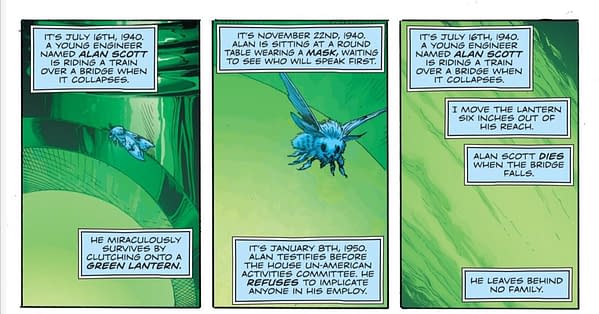 Or is it like a mosquito to a Manhattan bug zapper?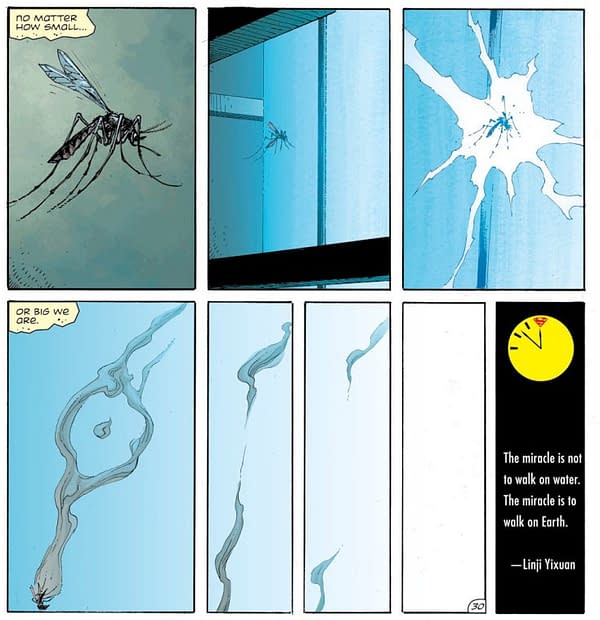 That does also seem to be the foreshadowed fate of Superman…
When Doomsday Clock began two years ago, the dates and times mentioned in the story were key. The Watchmen universe was taking place at the same time as the death of Superman at the hands of Doomsday was published in our world.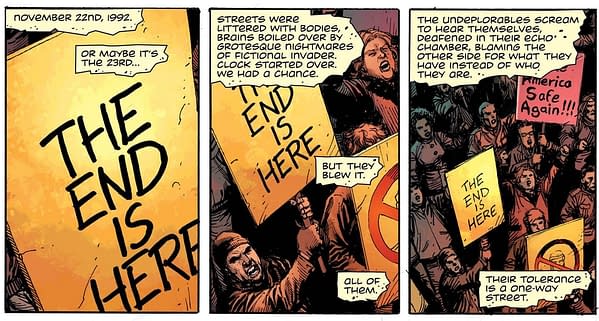 The dates in the DC Universe were, at the time of publication, in the very near future, and showed a world suffering at the hands of the Superman Hypothesis throwing doubt on the nature of American superheroes, and since then, some of that had been revealed to be true.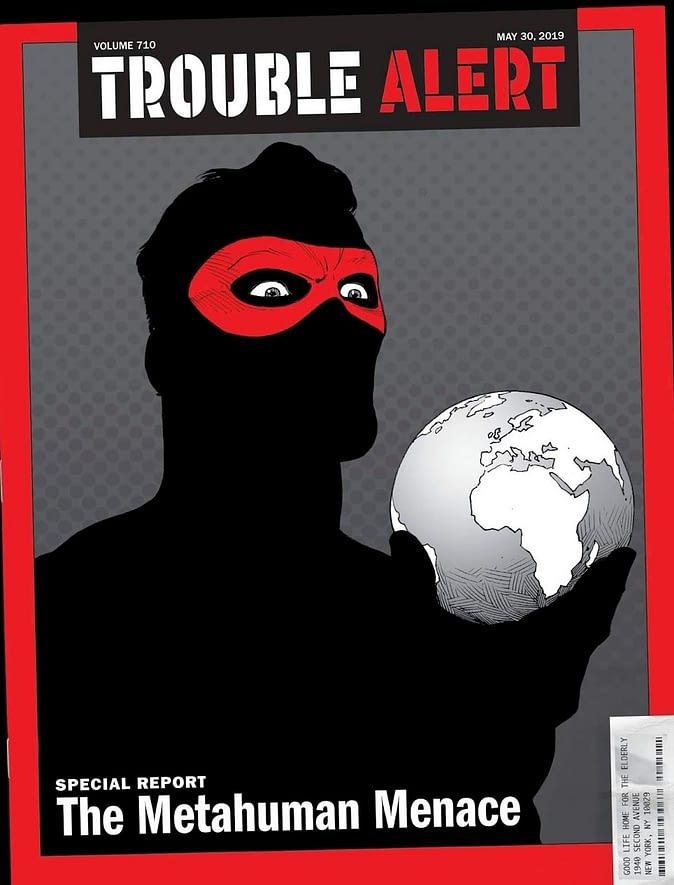 May 2019. That used to be the future.
Some superheroes were created by government or corporate conspiracy, such as Firestorm, in the manner of the harshest satire of Maximortal, Marshall Law or The Boys. And we had a future look at the DC Universe characters…
And this was all tied into DC Rebirth, the Geoff Johns-penned relaunch of the DC Universe that may have given, across the bard, DC Comics' best-rated superhero line of all time. All cylinders were firing, titles such as The Flash and Green Arrow started to sell really, really well and even though Marvel was publishing more titles than DC, DC Comics was beating them on marketshare. But all things have to come to an end, Geoff Johns stepped down as CCO of DC Comics, and the character-focused changes that Geoff Johns had masterminded began to drop back. And, as Doomsday Clock began to slip, while books like Superman continued to use the revived Jor-El as Mr Oz, and Batman had the Flashpoint Thomas Wayne, their link to DC Rebirth and Doomsday Clock began to wane. No more Watchmen references. And the Justice Society and the Legion Of Super-Heroes, both on hold as they were to be reinvented in Doomsday Clock, faded. Even Doomsday Clock seemed to be subject to rewrites as a result, with the DC Rebirth version of Saturn Girl being deleted in favour of the one now appearing in the Superman comics.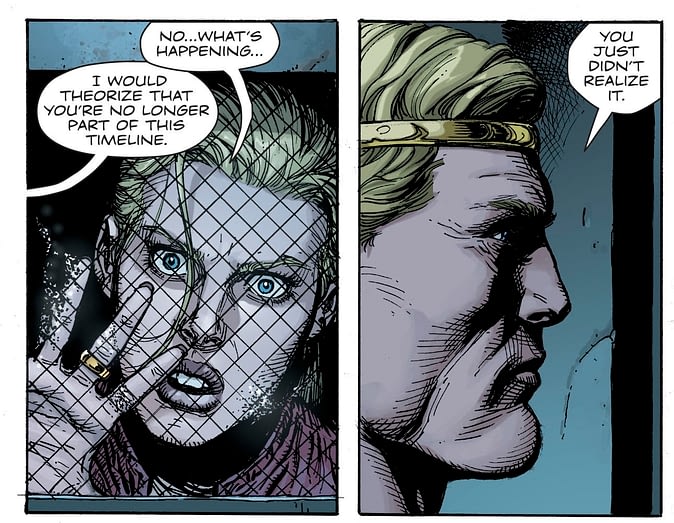 Today I was been told by senior DC Comics sources that if Doomsday Clock had begun publication now, it would most definitely have been a Black Label comic book. And, as a result, out of continuity.
I am told by other sources at DC Comics that it is intended that the events in Doomsday Clock will fold into the rest of the DC Universe in one way or another. But not in the way that was originally intended. Both down to the lateness and the change in Geoff Johns' relationship with DC Comics.
But if you were looking for something that will tightly tie into where the Superman, Batman and Justice League comics will be, come December, that ship has sailed. Under a flag emblazoned with a black skull.
Doomsday Clock #12 will be published on December 18th. Probably.