IDW's Black Crown imprint is pretty punk rock. Sure, you get books like Punk's Not Dead: London Calling, and that's really punk rock- but then, you get a book like Eve Stranger, which has all the punk sensibilities of Tank Girl with the frantic pacing of a Marx Brothers movie.
[rwp_box_recap id="0"]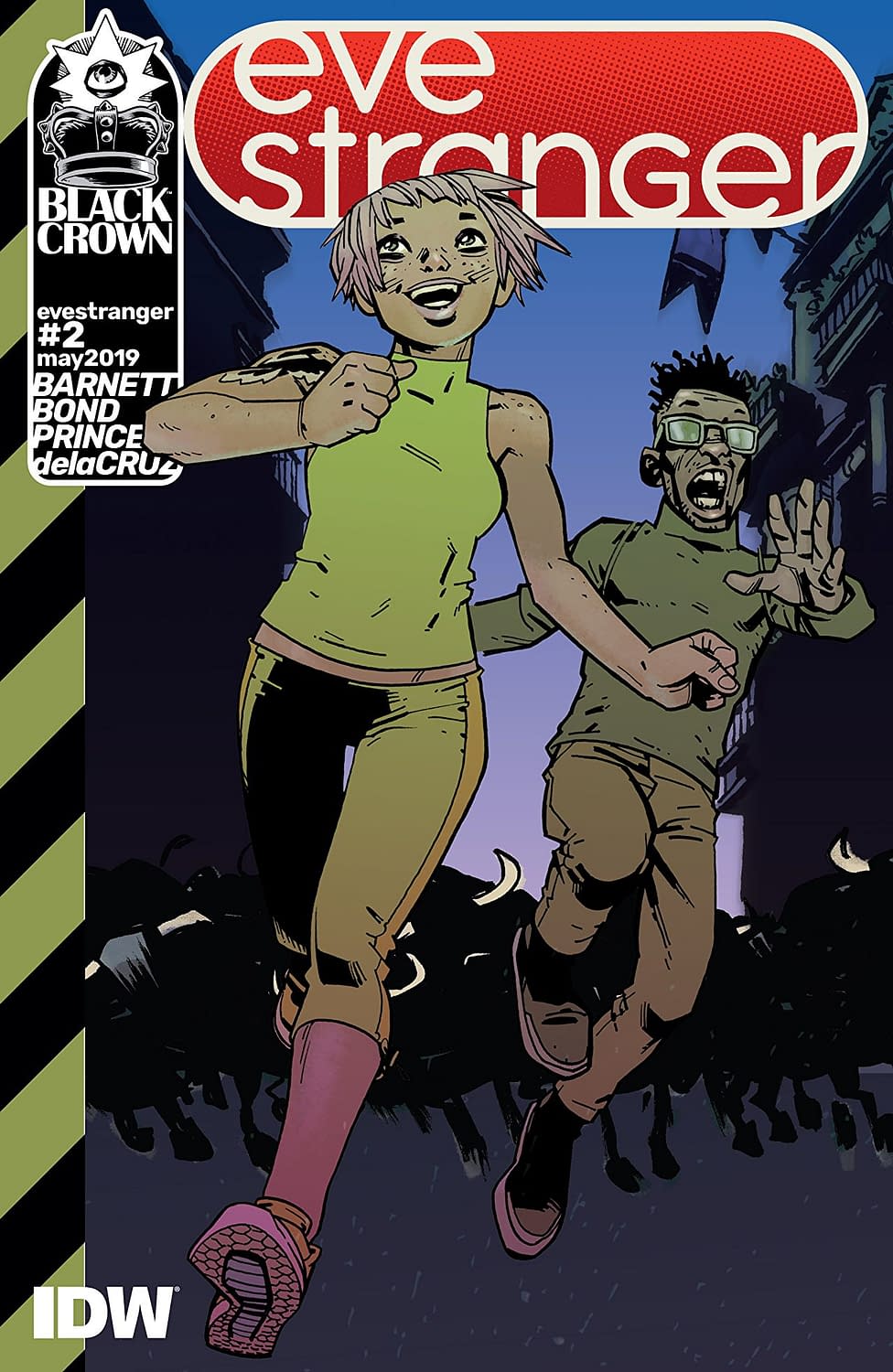 Eve Stranger wakes up every week with the same routine- there's a note that spells it out for her. She won't know who she is, she'll have a gun, and unlimited funds. She knows twenty ways to kill a man with her bare hands. She wrote the note to herself, before injecting the formula that keeps her alive. And each week, she has a mission to perform.
Eve is part of a top-secret program that sells her services to the top bidder, and in issue two, the top bidder is Madden, a diminutive, foul-mouthed man who wants to run the bulls at Pamplona. He's paid a ton of money to have Eve carry him through the streets in a baby carrier.
Eve Stranger is funnier than hell. It's not obvious at first, but there is a ribald sense of humor running through the pages of this comic that reminds me a lot of The Venture Brothers and a bunch of other things. It's irreverent, and the universe Eve lives in is fantastic.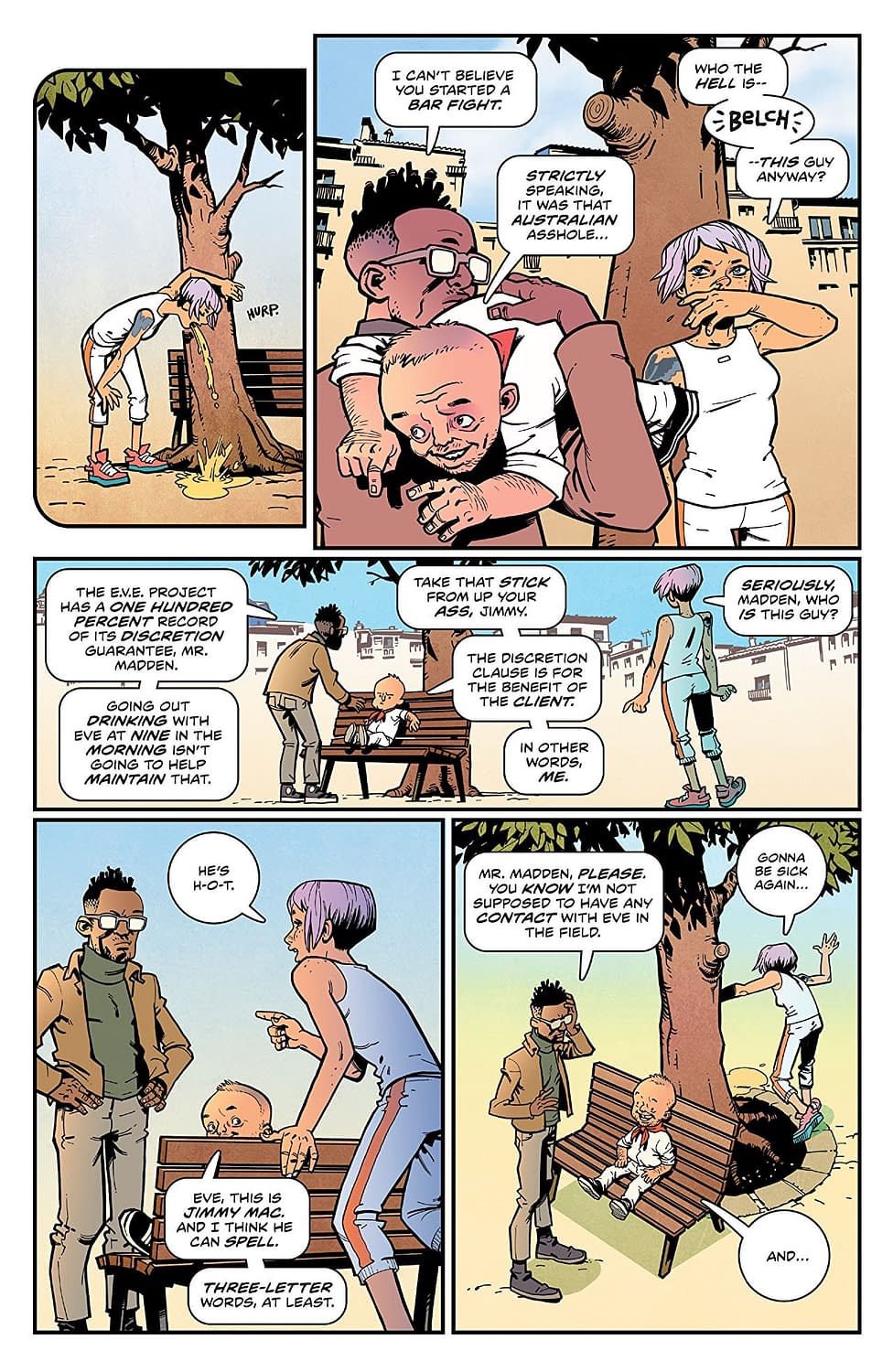 We also get background information on Jimmy Mac, a person with a lot of history with Eve.
There's a quick thing I want to throw out kudos for here: This kind of character trope has been done before, most notably by Joss Whedon in Dollhouse. And there's always that creepy dude that wants to cross a line and use the main character as a sex toy, since they won't remember it, and hey! HE BOUGHT HER, RIGHT?
The same thing happens in this issue of Eve Stranger, with a potential client thinking he's entitled to a lot more of Eve than the contract allows. I absolutely love where David Barnett goes with this, and how he completely turns that particularly repulsive, lazy as hell story beat on its head.
The art from Philip Bond has that perfect, pup-punk feel to it, with gorgeous colors from Eva de la Cruz. It's a great, fun, funny, gorgeous to look at book. I had a blast with it. I want more of it. I need more…
And that last page… I won't spoil it for you, but the world of Eve Stranger is so much fun to visit!
SUMMARY: Writer: David Barnett; Art: Philip Bond; Colors: Eva de la Cruz; Letters: Jane Heir; Editor: Shelly Bond; Publisher: IDW Publishing; Release Date: June 26, 2019; Cover Price: $3.99; 37 Pages; Rated 15 and older for profanity, mild sexual situations, and cartoon butts.
Enjoyed this article? Share it!