Examining Morality and Mortality with Shredder in Hell
[rwp_box_recap id="0"]
Oroku Saki has had better days. He's dead, you see, and his decapitated corpse is being prepared by his paramour to house the spirit of the immortal Dragon God. Saki had been the Shredder in life, merciless leader of the Foot Clan of ninjas, and he was just killed by the reincarnated spirit of his best friend. If that wasn't enough, his spirit is wandering the afterlife, confronted by apparitions hell-bent on challenging his convictions.
Courtesy IDW

Abandon all hope…The Shredder returns in this brand-new mini-series! Oroku Saki's death is just the beginning, and his journey through the depths of the underworld proves to be anything but a divine comedy. How much of Shredder's soul will remain after he's faced the horrors of hell?
The stinger from IDW hints at the "horrors" that Saki faces as he wanders the afterlife, but these are horrors of the metaphysical variety; Saki is tormented by the duality of his nature, the inner conflict between his desire to mercilessly cut down his enemies as the Shredder, and his yearning for companionship with Yoshi, his best friend. It's an excellent examination of the villain's psyche, each page dissecting a layer of what makes the character tick.
Mateus Santolouco handles just about everything in this book, and it's a staggering testament to his skill and reverence for the material. Santolouco's characters are rich and come to life on the page; Splinter and the Turtles look amazingly heroic, and Saki's journey through the afterlife is horrific and beautiful all at once. Colors (with the assistance of Marcelo Costa) are sublime.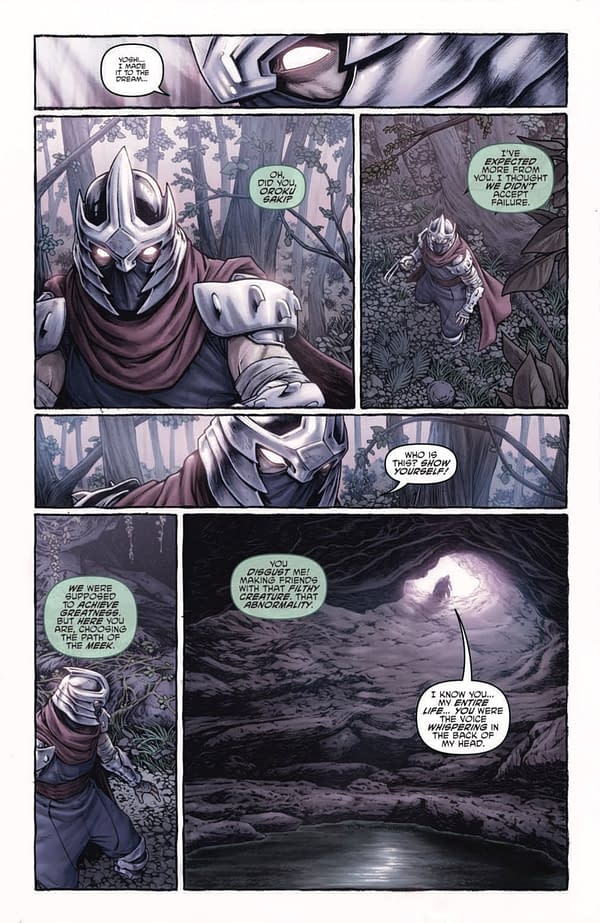 Shredder in Hell might be a bit intense for kids, but for those of us that grew up with the Turtles this is a must-read. If the first issue is an indication of where the rest of the series is headed, we're all in for a real treat.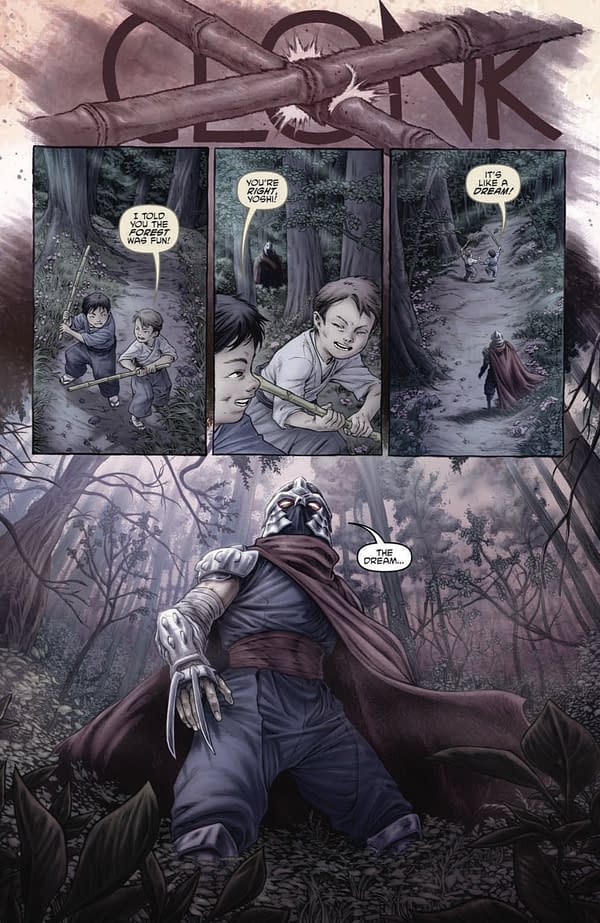 SUMMARY: Story and Art: Mateus Santolouco; Colors: Mateus Santolouco and Marcelo Costa; Letters: Shawn Lee;
Assistant Editor: Megan Brown; Editor: Bobby Curnow; Publisher: IDW Publishing; Release Date: January 16, 2019;
Pages:29; Price: $3.99
[rwp-review-ratings id="0"]
[rwp-review-form id="0"]