Posted in: Comics | Tagged: Comics, django, dynamite, entertainment, King: Jungle Jim, Lady Demon, Legenderry: Vampirella, shaft, zorro
---
Exclusive Extended Previews For Django/Zorro, Shaft, Lady Demon And More
We have five exclusive extended previews for Dynamite titles coming out this week. We have the debuts of King: Jungle Jim and Legenderry: Vampirella, the second issue of Lady Demon and the third issues of Django / Zorro and Shaft.
Django / Zorro #3
Quentin Tarantino, Matt Wagner (w) Esteve Polls (a) Jae Lee, Francesco Francavilla, Mike Mayhew (c)
Our heroes finally arrive in Phoenix and their first encounter with the self-proclaimed Archduke of Arizona, whose charming demeanor is tinged with a merciless arrogance. Diego is welcomed into the Archduke's inner circle of wealthy investors but Django soon finds himself exploring behind the scenes with the silent but intrepid Bernardo. The Archduke's massive railroad project is a being built be the local Yaqui tribes, who are all but enslaved by their master's tyrannical regime. This exciting series is the first-ever sequel to any of Quentin Tarantino's films and features one of the original western heroes, the masked crusader known as Zorro!
King: Jungle Jim #1
Paul Tobin (w) Sandy Jarrell (a) Darwyn Cooke (c)
"He IS the forest!" Welcome to the KING, full of RUSTIC WARS and BEASTIAL BLUSTER and UNFORGIVING TERRAIN and IMPOSSIBLE ORIGINS and ENIGMATIC ABILITIES and CREEPY DOMICILES and REALLY REALLY REALLY WEIRD MONKEYS! STRAP IN for HIGH ADVENTURE from Eisner-Award Winner PAUL TOBIN (Bandette) and SANDY JARRELL (Meteor Men) with a connecting King cover by comic legend DARWYN COOKE!
Lady Demon #2
Aaron Gillespie (w) Mirka Andolfo (a) Joyce Chin, Cedric Poulat "bombshell", Mike Mayhew (c)
Too many questions and not enough answers. That's the situation Violet Sparks finds herself in. Everyone she ever cared for is dead and to make matters worse she's inhabited by a vicious demon that desperately wants to take control. That may not be such an unwelcome proposition when the bullets start flying and the death toll mounts.
Legenderry: Vampirella #1
David Avallone (w) David T. Cabrera (a) Joe Benitez, Cedric Poulat, Sergio Ferandez, Ivan Nunes (c)
A return to Bill Willingham's fantastical steampunk world of LEGENDERRY! Vampirella comes home from the epic battle in The Principality to find that her Scarlet Club has been closed, and powerful forces within The Big City are conspiring to destroy her… but they quickly learn they've pissed off the wrong immortal vampire.
Shaft #3
David F. Walker (w) Bilquis Evely (a) Denys Cowan w/ Bill Sienkiewicz and Ivan Nunes, Francesco Francavilla, Sanford Greene (c)
John Shaft didn't go looking for trouble; it came looking for him, and in the process, a lot of people died. Devastated by the murder of a friend, Shaft wants answers and revenge—though not necessarily in that order. With vengeance on his mind and cold steel in his hand, Shaft finds himself caught up in a brewing gang war that threatens to consume the city. Everyone from the Mafia to the police wants Shaft to do their dirty work, but no one realizes that's all part of his plan.
---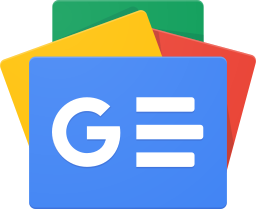 Stay up-to-date and support the site by following Bleeding Cool on Google News today!