Ellen Forney's follow-up to Marbles: Mania, Depression, Michelangelo, and Me, called Rock Steady is finally coming out. Plus, Romano Scarpa's Mickey Mouse work is being collected with Disney Masters Vol. 1. This, the next collaboration between Lorenzo Mattotti and Jerry Kramski in Garlandia, and more is being released by Fantagraphics this May. Details below.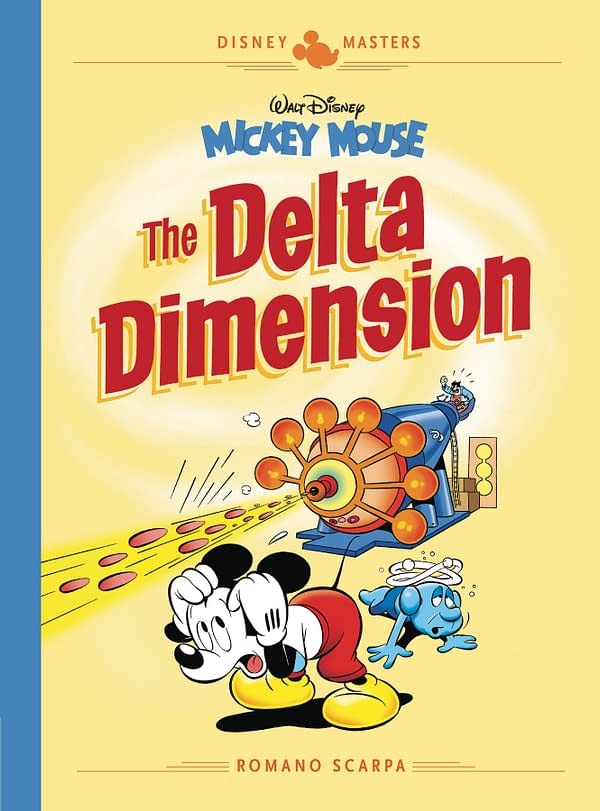 MAR181635
DISNEY MASTERS HC VOL 01 SCARPA MICKEY MOUSE DELTA DIMENSION
(W/A/CA) Romano Scarpa
When Floyd Gottfredson stopped creating new Mickey Mouse adventures in 1955, Romano Scarpa pick quickly proved himself a worthy successor, spinning out new Mickey action epics, most of which have never been available in English! Now Fantagraphics is translating and anthologizing Scarpa's best! This volume features the title story plus "The Bleep-Bleep 15" and "The Fabulous Kingdom of Shan-Grilla," two tales making their North American debut! (STL074506) (C: 1-1-2)
HC, 208pgs, FC SRP: $29.99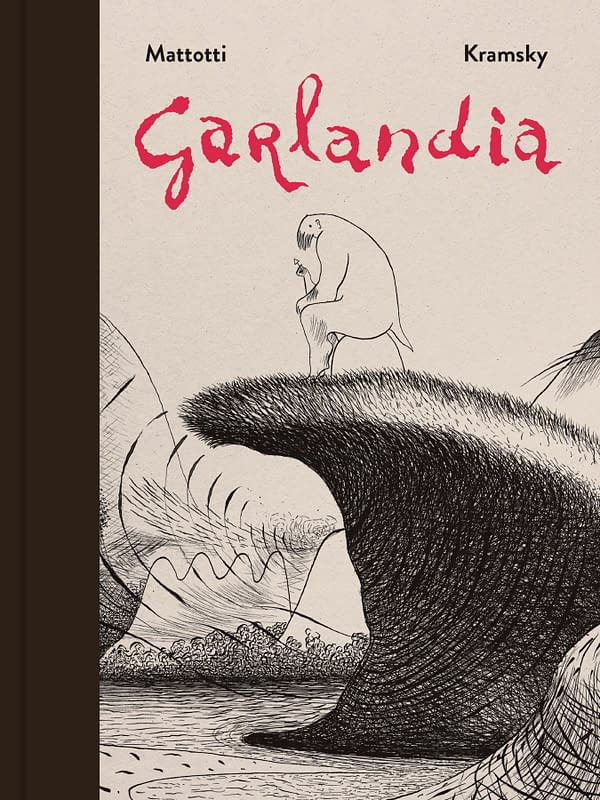 MAR181636
GARLANDIA HC
(W) Lorenzo Mattotti (A/CA) Jerry Kramsky
This long-awaited second collaboration between Italian artists Lorenzo Mattotti and Jerry Kramsky is masterfully drawn in psychedelic black and white. Ten years in the making, its characters evoke Tove Jansson's moomins and its settings the dreamscapes of Moebius and Hayao Miyazaki. Garlandia is a major work by a master cartoonist, an enchanting graphic poem of mythic scope and surprising political relevance. (STL074508) (C: 0-1-2)
HC, 8×11, 400pgs, B&W SRP: $39.99
MAR181638
WEAVER FESTIVAL PHENOMENON HC
(W/A/CA) Ron Rege
A funny and romantic teenage ghost story that marks a departure from the author's more abstract and esoteric work, The Weaver Festival Phenomenon is a touching story of love & loss that retains a sense of magic that readers have come to expect from Regé. (STL080881)
HC, 8×9, 64pgs, FC SRP: $20.00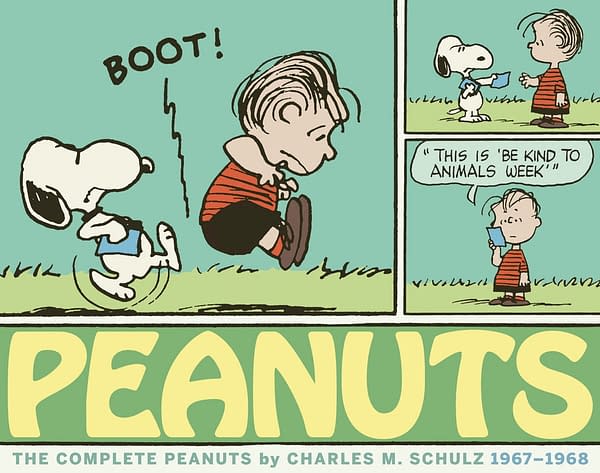 MAR181641
COMPLETE PEANUTS TP VOL 09 1967-1968
(W/A/CA) Charles M. Schulz
The World War I Flying Ace is riding high throughout this volume, but Snoopy still has time to moonlight as an armwrestling champion, a figure skater, a vulture, and the "Cheshire Beagle." Not to mention running for political office on the "Paw" ticket! Also, did you know Charlie Brown wasn't his original owner? The truth is revealed here for the very first time… Plus: Franklin and Jose Peterson make their debut, side by side with old favorites like Sally, Linus, Lucy, Schroeder, and Peppermint Patty. (STL074512) (C: 1-1-2)
SC, 320pgs, B&W SRP: $22.99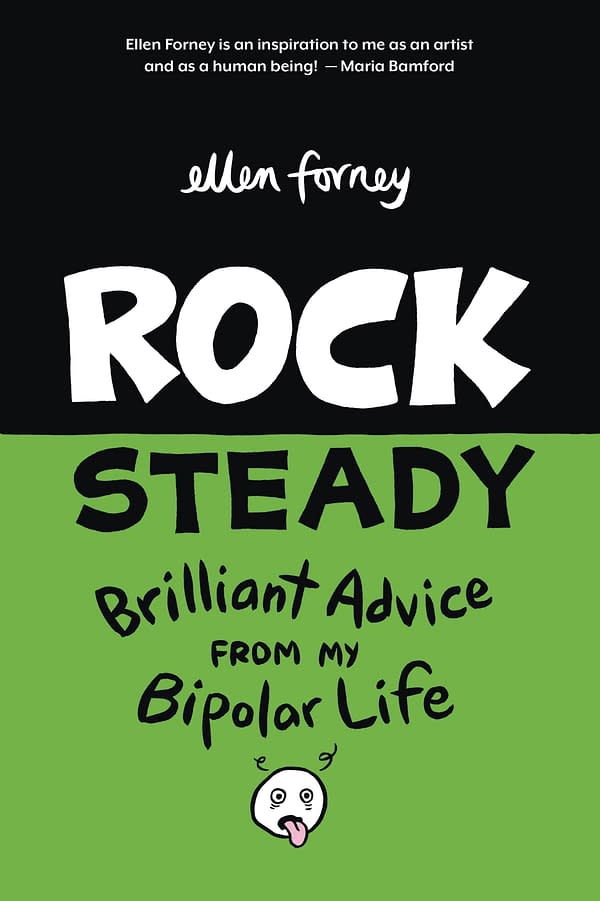 MAR181650
ROCK STEADY GN BRILLIANT ADVICE MY BIPOLAR LIFE FORNEY
(W/A/CA) Ellen Forney
The eagerly awaited sequel companion book to Forney's 2012 best-selling graphic memoir, Marbles: Mania, Depression, Michelangelo, and Me. Whereas Marbles was a memoir, Rock Steady offers a survival guide of tips, tricks, and tools by someone who has been through it all and come through stronger for it. Personal stories and solid advice on how to overcome the hassle of meds, recognize red flags, and other tools from her own experience all in comics form. Rock Steady: Brilliant Advice from My Bipolar Life invites readers into Ellen's home, head, and Peanuts pill box. (STL074511) (C: 0-1-2)
SC, 6×9, 200pgs, B&W SRP: $19.99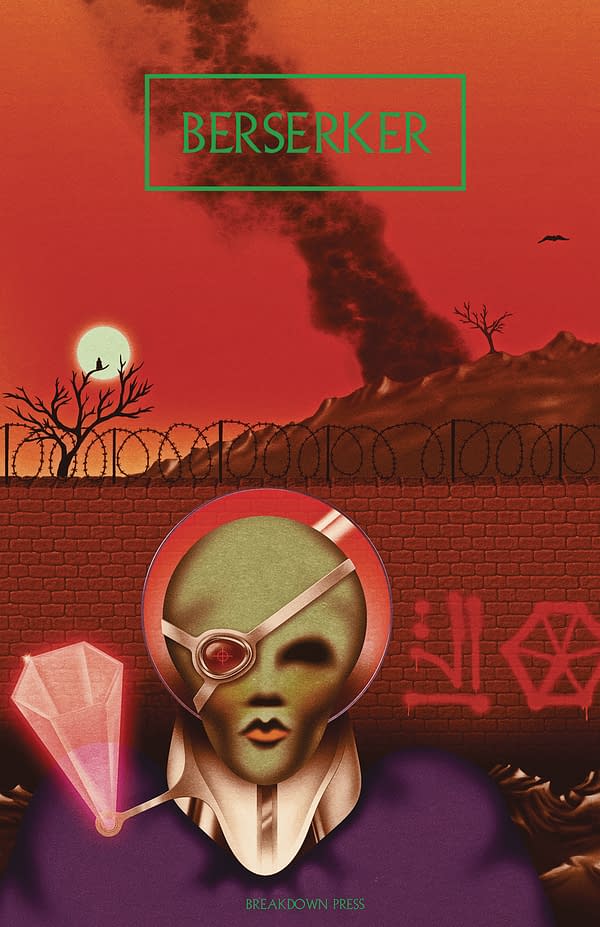 MAR181651
BERSERKER GN VOL 01
(W/A/CA) Various
Featuring all new comics and interviews from top creators from either side of the Atlantic, Berserker promises a unique perspective on comics and art. Featuring work from Jon Chandler, Anya Davidson, Benjamin Marra, Lane Milburn, Sammy Harkham and Alexander Tucker and with a cover courtesy of Robert Beatty, Berserker gathers together some of the most exciting and provocative voices in contemporary comics. (STL081285) (C: 0-1-2)
SC, 7×10, 68pgs, FC SRP: $14.99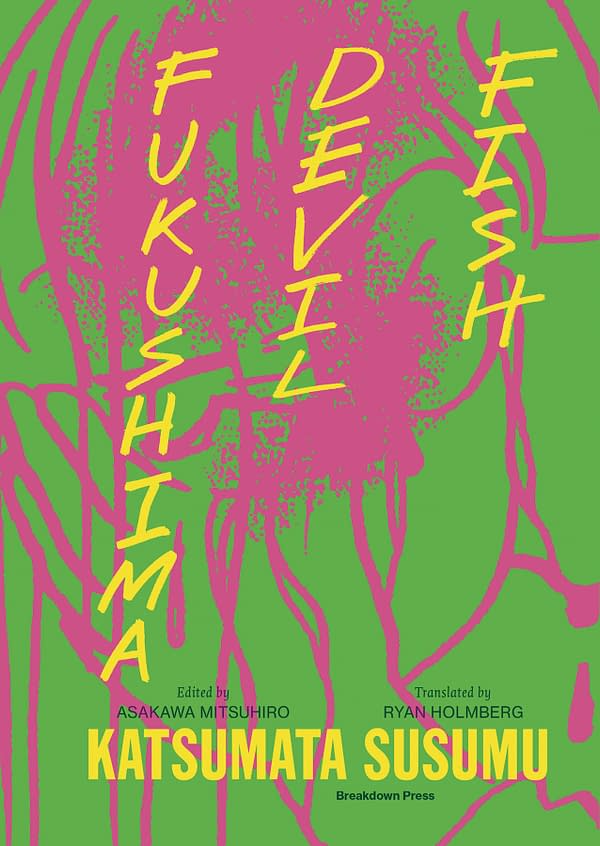 MAR181652
FUKUSHIMA DEVIL FISH ANTI NUCLEAR GN
(W/A/CA) Katsumata Susumu
Fukushima Devil Fish: Anti-Nuclear Manga collects Katsumata Susumu's nuclear energy related work from the '80s and '90s, produced in the wake of investigative news reports about unreported accidents and dangerous working conditions at Japan's nuclear power plants. Due to hazardous working conditions, these workers were commonly known as "nuclear gypsies" and "irradiated laborers," embodying as they did the fact that all was not sound in an industry that vigorously promoted itself as perfectly "clean and safe." (STL081286) (C: 0-1-2)
SC, 5×8, 268pgs, FC SRP: $34.99
Enjoyed this article? Share it!