Before The End of the F***ing World went before the cameras, it was a 2013 critically-acclaimed graphic novel by Charles Forsman, published (without the asterisks) by Fantagraphics Books.
Re-released this past fall in a new hardcover edition, without the asterixes to coincide with the broadcast on Channel 4 of the TV show, it ticked along nicely – until the hit series' debut on Netflix last Friday when it sold out within 24 hours.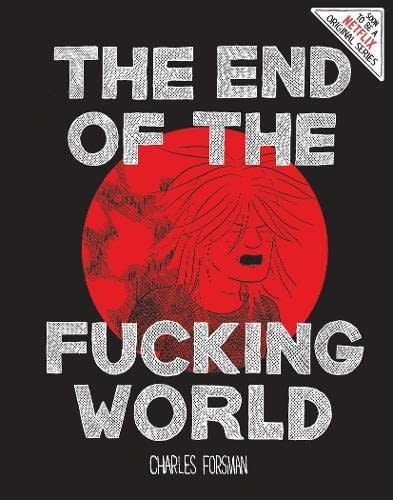 Netflix beats Channel 4.
The third printing of The End of the F***ing World with asterisks by Charles Forsman, will now hit stores in early February.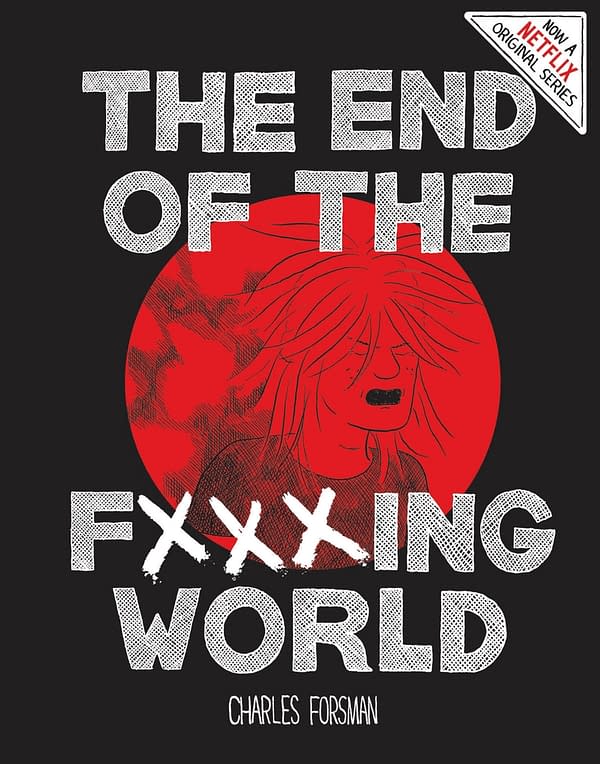 The End of the F***ing World is an eight episode series that premiered on Channel 4 and All 4 in the United Kingdom in October of 2017 and on Netflix internationally on January 5th, 2018. The show stars Jessica Barden and Alex Lawther as Alyssa and James, two teenagers whose predilections for nihilism spiral into horrific and humorous mayhem. Produced by Clerkenwell Films and directed and executive produced by Jonathan Entwistle, The Atlantic calls the show "pitch-black perfection." The Hollywood Reporter advises, "It should be binged and cherished in its tart glory." A critic at Variety says simply, "I wished there were more episodes."
"We couldn't be happier for Chuck, not just for having a commercially successful adaptation of his work, but for it being such a creatively satisfying adaptation," said TEotFW editor and Fantagraphics Associate Publisher Eric Reynolds. "The show is that rarity of adaptations: incredibly respectful and faithful to its source material while also becoming its own beautiful thing. It's a perfect complement to one of the best graphic novels of the past decade, and hopefully will continue to shine a light on the comics of one of the medium's finest cartoonists."
Copies can be ordered here – and will be filled with the third printing when it's available.
Enjoyed this article? Share it!