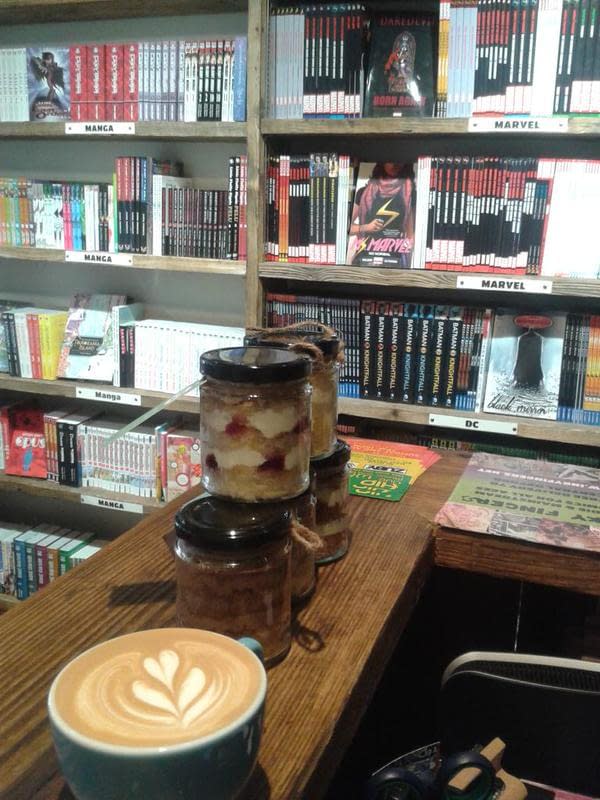 Once upon a time, there used to be both a Fantastic Store in the centre of Oxford and a Comics Showcase, down the hill, at the top of the Cowley Road. By the time I got there living at the bottom of the Cowley road, there was only the latter. I met Brendon Connelly there… and then not too long after I left Oxford for London, the comic store went away.
There was a brief flurry of a store on the Cowley Road, but it didn't last long.
It seemed such a strange absence, considering the University populations, that it held one of the better comic book art festivals in those darker days, Caption. And it was home to two publishers, DFC who create the weekly kids comic Phoenix, and Rebellion, who publish 2000AD and Judge Dredd Magazine.
Well now, years later, Oxford has got a new comic shop, Inky Fingers, also on the Cowley Road. And joining Comics Connections in Banbury as the second comic shop in Oxfordshire.
Opened last month in time for the Cowley Road Carnival, it is owned and managed by 28 year old Dave Page, who has previously worked in retail and hospitality, but couldn't stand that Oxford hadn't had a comic shop for ten years. And the store reports a higher female customer base than male.
Worth a trip if you are visiting the spires of higher learning? Enoki has some cool looking shots to share….
Enjoyed this article? Share it!