First Look at Boom Studios' New York Comic Con Booth #NYCC
We had quite a bit of Boom Studios news already this morning from the Diamond Retailer Breakfast at New York Comic Con – including the news that our compliant comics news rivals have yet to realise has been announced – but there's nothing quite a like a bit of booth reportage to make you feel like you are on the show floor.
So courtesy of Bleeding Cool's photojournalist Daniel Celko, who has just hot-footed it from the Marvel and Dark Horse booths, here's a look at the Boom Studios Booth, on the showfloor of New York Comic Con 2019.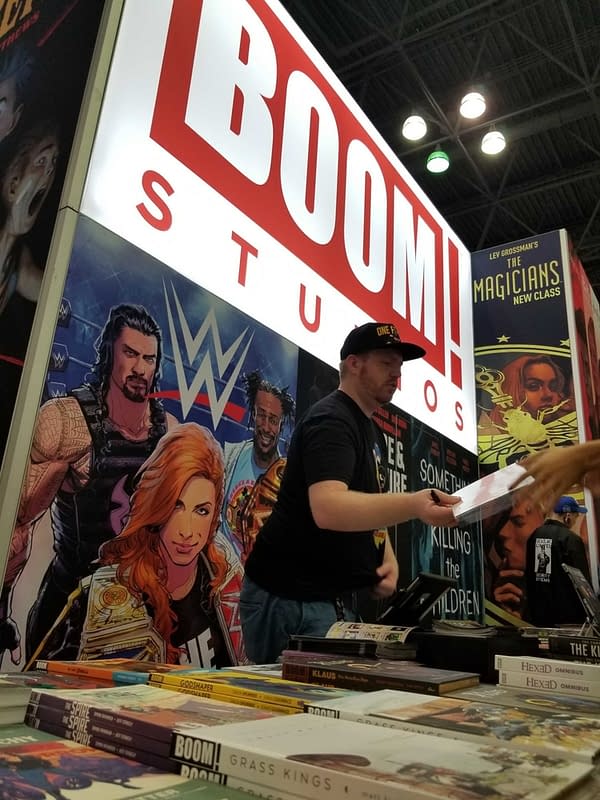 Some serious hand-selling going on…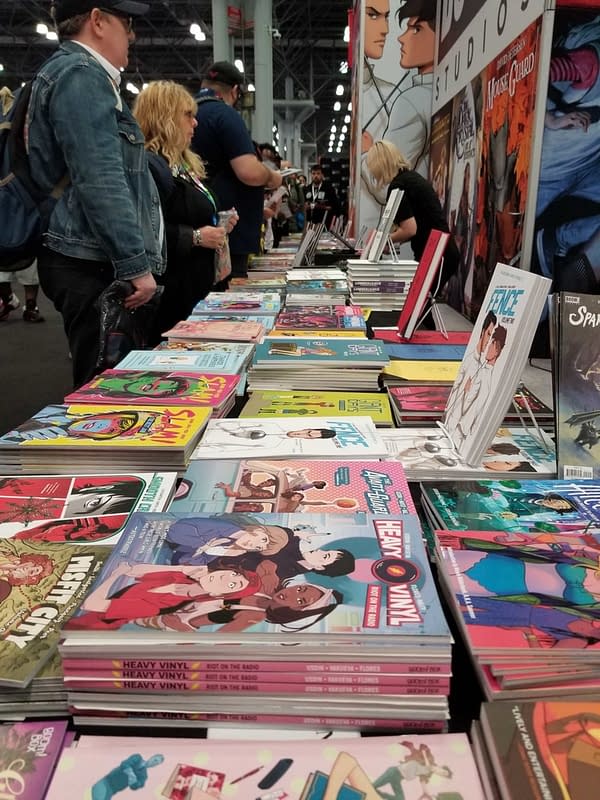 This is a show where Boom Studios sells comics and makes money.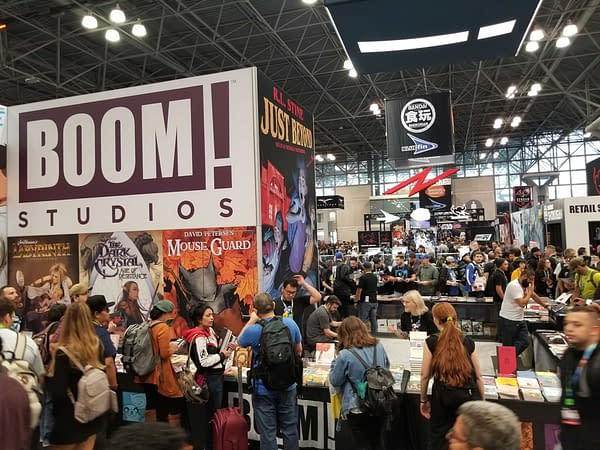 It's a Thursday morning but still busy. What will it be like come Saturday?
Catch up with all Bleeding Cool's New York Comic Con coverage with this handy category stub. Bookmark it now… and keep refreshing.