Flash Forward #2 Rewrites Heroes In Crisis, and who Wally West Killed
Just as Bleeding Cool promised, DC Comics seems to be setting up the Dan DiDio and Kenneth Rocafort-created character Tempus Fuginaut, originally seen as a bit of a Galactus figure, as DC's equivalent of Marvel's Watcher instead. And in the Tales Of The Dark Dimension Knightfall and Flash Forward, both out today, we learn of his concerns.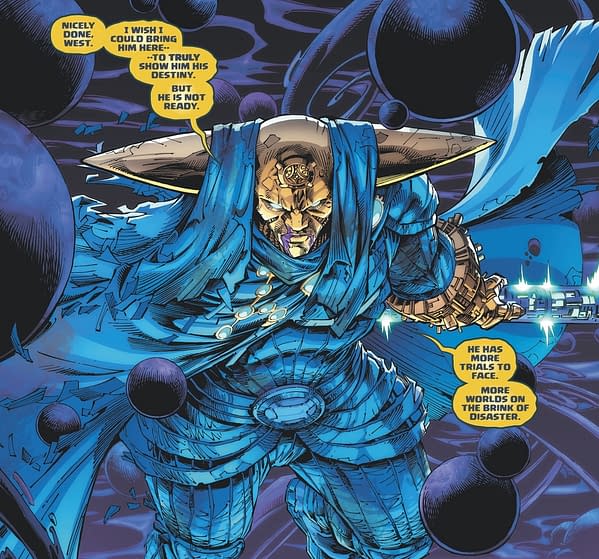 But we also get to learn more about what may or may not have happened in Heroes On Crisis
Remember Heroes In Crisis #8 by Tom King, Travis Moore and Mitch Gerads, as we saw just how Wally West killed everyone. Accidentally of course. Triggering an alarm when he somehow managed to piece all of the Sanctuary information together in order to release it to the world…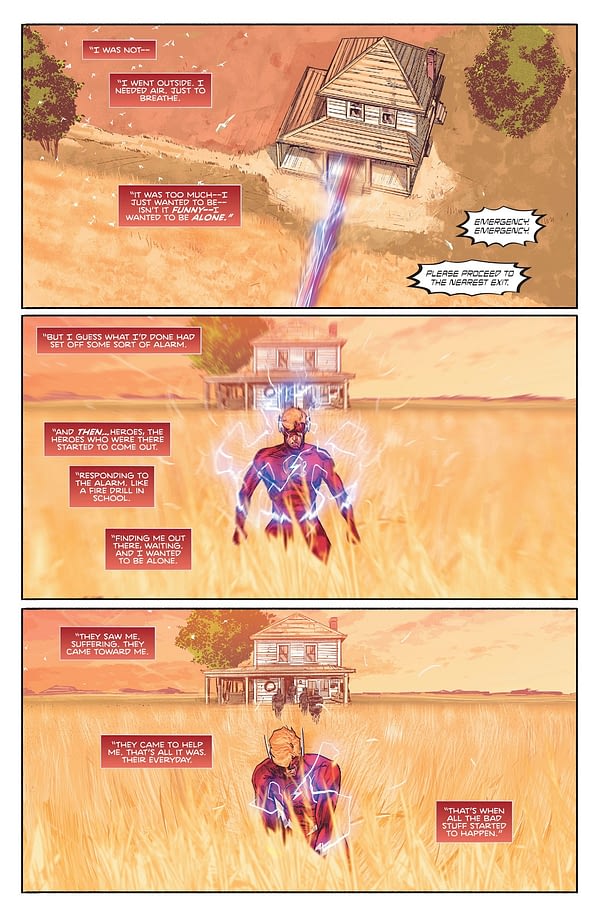 As the rest of the clients of Sanctuary stepped out behind him…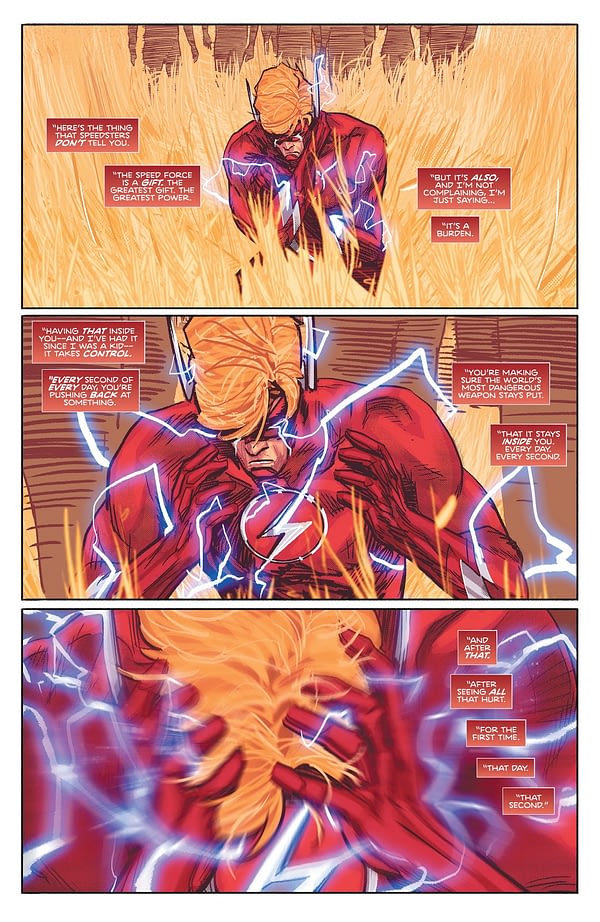 …and going boom, killing them all.
That was Arsenal, Blue Jay, Commander Steel, Hot Spot, Lagoon Boy, Gunfire, Red Devil, Gnarrk, Nemesis, Protector, Solstice, Tattooed Man, and Poison Ivy. Wally West's body was a fakeout and Poison Ivy was reborn via flower bud. But what of the rest?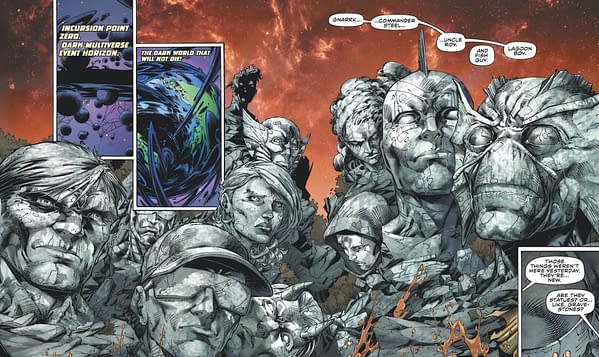 Flash Forward #2 reveals that they all have massive duplicate stone heads on the original Dark Dimension version of Earth that refused to die and birthed the Batman Who Laughs. How could the Dark Dimension be linked to Heroes In Crisis? What caused him to freak out in the first place and kill all those people? In Heroes In Crisis, it was linked to his feeling broken by the dimensional and timeline loss of his wife Linda and their twin children, Iris and Jai.
It is still a bit of a jump from that to Flash Explodo. Maybe Flash Forward will have some answers. Because, from the final page of its second issue…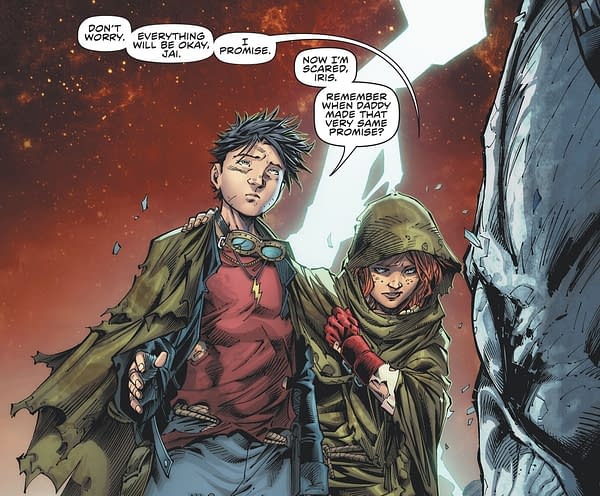 FLASH FORWARD #2 (OF 6)
(W) Scott Lobdell (A) Brett Booth, Norm Rapmund (CA) Evan Shaner
When the border between the Multiverse and the Dark Multiverse starts to buckle, who do you turn to? The answer: Wally West. Once the Fastest Man Alive, he's now a man with nothing left to live for. Will Tempus Fuginaut's chosen champion rise to the occasion and fight back the demons of the darkness, or will Wally's own demons win the day?In Shops: Oct 16, 2019 SRP: $3.99