Forever Reading Forever Evil – JLA #8, Pandora #4, Rogues Rebellion #1
Before we jump into today's Forever Evil issues, a word about covers. DC Comics titles now have nice thick glossy covers. Marvel comics don't. It shouldn't matter, but when you pick up a stack, there's a psychological difference that just makes the DC books more enticing. Just saying. I'm enticed. Today's Forever Evil crossover issue with Justice League Of America #8 is incredibly important to the plot of the story. But it's also really irrelevant to the comic.
I mean we get an idea of what happened to the Justice League, missing presumed slaughtered, trapped in some kind of reality warping prison – and exactly where that prison is – but that can probably be summed up in a sentence. Like that.
But it just also happens to be one of the better Justice League issues around. So if you only care if it matters to the plot, move on. If you care whether or not it's a good comic, then pick it up.
It reminds me most of that classic X-Factor #87, by Peter David and Joe Quesada, in which the team go through a stint of therapy with Dr Samson and revealing much of their inner nature. The narrative of each character about the way they see life has stuck with me, and it seemed to go down well with many other readers at the time – some of whom are now writing the characters.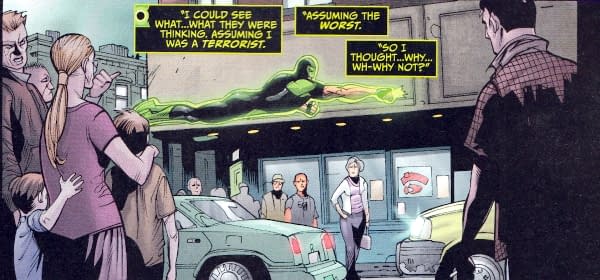 And so it may well be here, with Matt Kindt and Doug Mahnke. The Justice League, their own fears and desires exaggerated and distorted, trapping them. And giving us insight into their natures along the way.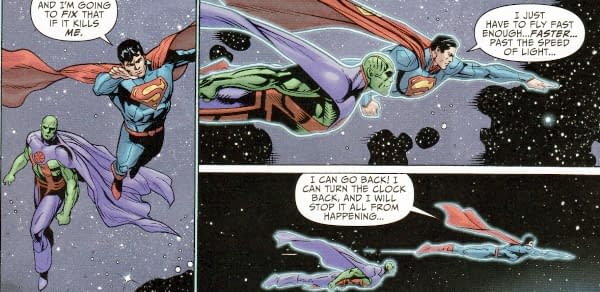 Someone watched the first movie. And as Martian Manhunter and Stargirl try to put the team back together again, we get to see them all falling apart.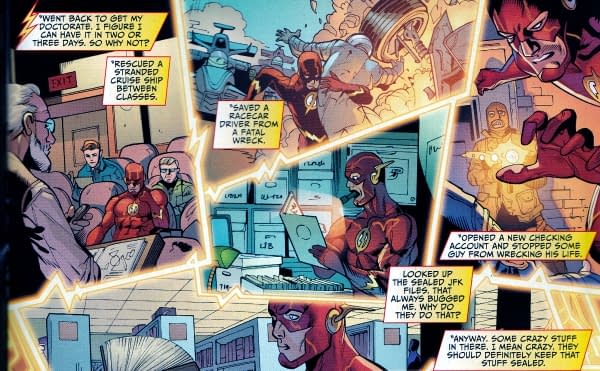 For anyone who enjoys the League, this could be one of your favourite issues yet. Each Justice League facing up to their own expectations of themselves. I mean who, aside from psychopaths, could ever match up to that?
Talking of which, Pandora is valiantly trying… to put things back in Pandora's box. Though she has to start by actually repairing Pandora's box. Which brings up a question.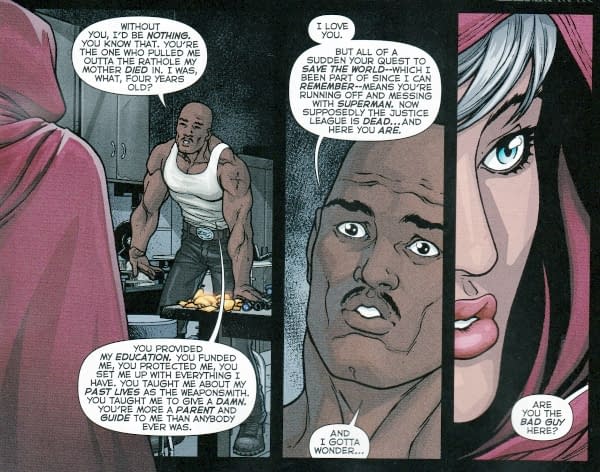 There's an old joke of Isaac and Esther that comes to mind…
But it's also reflected in Forever Evil: Rogues Rebellion #1 also out today, with the only-lightly-bad guy Rogues going… well, rogue on their new evil overlords. Not that anyone will believe them obviously.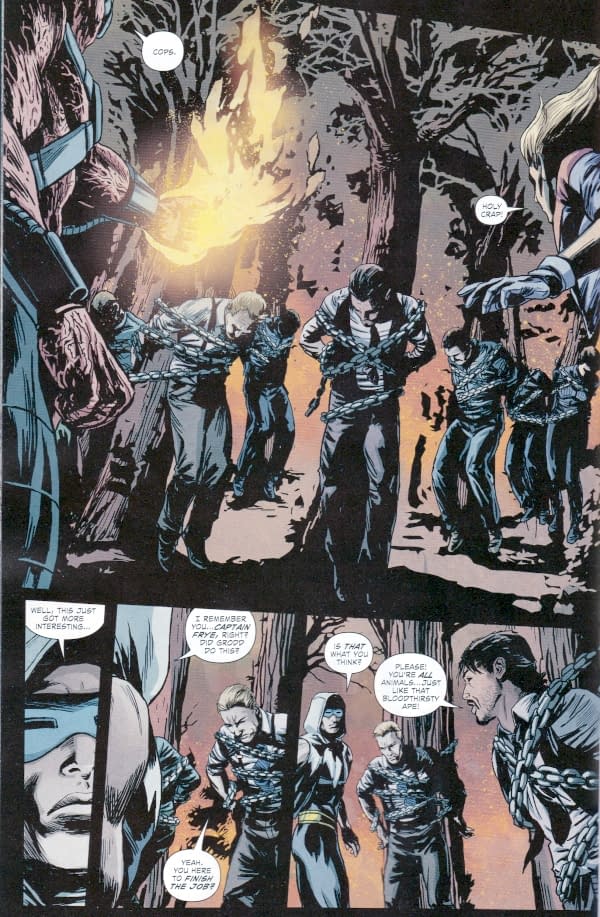 A lesson in crying wolf for us all. So, with the god guys trapped in the bad guy's world and the bad guys making our bad guys look good and out good guys look bad… Forever Evil is more Until Tuesday Evil it seems…
JLA#8, Pandora #4 and Rogues Rebellion #1 are published by DC Comics today. Comics courtesy of Orbital Comics, London, currently exhibiting the work of Esad Ribic.