Four Aussie Comics And A Podcast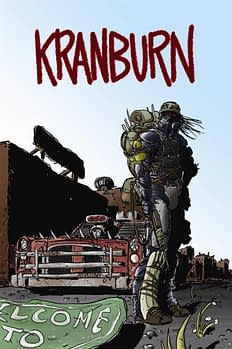 David Holloway is Bleeding Cool's Australian corresponent.
You might have caught my coverage of Oz Comic-Con, which was pretty much focused on the fairly significant shortcomings organisation-wise.
Griping over, I wanted to take some time to showcase some Australian comic creators / publishers that you may never have heard of, who are producing some solid comics worth a look. There's a lot more locally than what's featured below – these are the people I was able to fight the crowds to have a brief chat with or to at least observe the buzz they were generating.
Kranburn
Published by FEC Comics, this post-apocalyptic series is set on the rooftop of a former shopping centre car park. Writer/illustrator Ben Michael Byrne has created a hell of a world in just three issues. I love the artwork in particular – very poster friendly to say the least. You can get a good taste in the weekly webcomic as well so give it a whirl.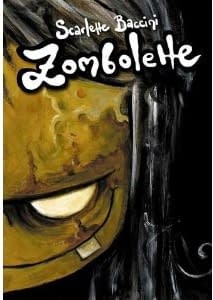 Zombolette
Creator Scarlette Baccini was garnering quite the bit of attention on the Saturday afternoon I passed her on the Milkshadow Books stall. This 120-page tome is a collection of comics, old strips and some of the original strips. There's plenty of laughs to be had as well as the obligatory gore – a win-win situation in my books.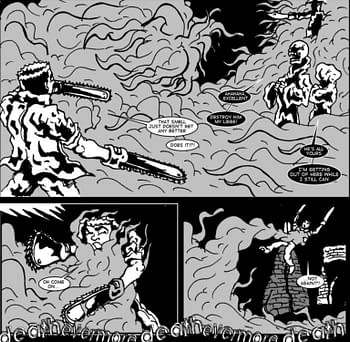 Billy: Demon Slayer
While we're on occult and horror themed comics, you may also want to take a look at Billy: Demon Slayer. I have to admit this genre isn't my thing, but I like the art and the attention to detail with the story creator/publisher Hayden Fryer has told to date. There are still single issues of the two series available and series two has just been collected in one volume. Get a free sample by checking out the webcomic version on the website.
Gestalt Comics have been around since 2005 and I thought I'd take a closer look one of their stable – Changing Ways It's a story about a family move to a new location after a death of a child. Grey Oaks ends up not being much of a new start, with something unknown causing lesions that could spread to the human population. There's a dedicated site for the comic (which has a great blog on the production process and lots of artwork samples. Book 1 is available now and Book 2 isn't far off.
Non-Canonical Comics Podcast
The Non-Canonical Podcast is arguably Australia's pre-eminent comics podcast. With nearly 120 weekly episodes under their belt, this is a funny, insightful and relatively well polished production. Most importantly after such a long run, it's not a cliquey podcast, is internationally focused and is ideal for both comics tragics and those like me who have only recently returned to the fold. These guys are in it for the fun, not the money, and it's what makes this for me a weekly must-listen.
Over to you now – I've barely scratched the surface of the Australian scene, so jump in with your own recommendations of great local product. And if I missed you at Oz Comic Con – blame the Stan Lee lines!
David Holloway is a freelance writer based in NSW Australia – you can find out more about him here.
---
---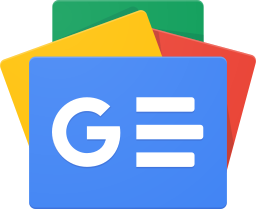 Stay up-to-date and support the site by following Bleeding Cool on Google News today!