Fourteen Thoughts About Fourteen Comics – Hawkeye, Empowered, All-New X-Men, Nightwing, Catwoman, Wonder Woman, Moloch, A Plus X, Ultimates, Uncanny X-Force, Saga, MacGyver, Supreme,
Catwoman finds that deliriously happy spot between detailed, convincing artwork and bouncy, fluid expression. None better than shown here, a party in full swing, with so man moments to pore over. Even the lines of the speech balloons seem to indicate someone is diving… Wonder Woman plays the stranger-in-a-strange-land schtick, but this time she is the tour guide. She's been here, she's played the God-out-of-water, and now it's her turn to help out. A relaxing reversal of roles for a deity. Moloch takes the dark, twisted, Nixonesque character from issue one and makes him Veidt's patsy, everything he once was, destroyed, brought down to nothing. Even where he thinks he is a useful, unique player, he is only being played. A bit off a downer, frankly, as the plot retells Watchmen from another perspective. Hmm, you know I really hope no one ever actually reads Before Watchmen before Watchmen. You'll get a lot of repetition. Uncanny X-Force gives us Brian Braddock as Brian Exposition. Could anyone say the above worth a straight face? Rick Remender ably fixes the toys he broke and puts them back in the box before leaving, this his final issue. In fact he throws in a couple of extra spares for good luck… Hawkeye is basically the best comic Marvel are putting out bar none, and this is the best issue so far by a long arrow. In essence this is a contrast between Hawkeye dealing with terrorist AIM agents as an Avenger, but then being noble to carry that competence to the rest of his life, from setting up his sound system to dealing with property bully boys. But at neither task giving up, despite the temptation. And then on top of that, storytelling devices from side scrolling computer games, electronic diagrams and small boxes that tell so much story in as charming a way as possible. The best value for your three dollars today. That is unless you need a little semi-nude girl on girl action from Empowered. Don't worry, it's not sexist, it's ironic. Ther's more nudity in Saga of course, even if its of the giant testicle kind. Family family fights get exacerbated due to magic and science… but so do family coming-together-agains. Nightwing of course brings us the death of the family.
While A Plus X has the regrets of a divorce. Man, is this a tumblr feels post already? It feels like it… Ultimates remind us that Mark Millar and Bryan Hitch's run on the book was a really really long time ago. All New X-Men gives us plenty of foreshadowing for the Jean Grey/Emma Frost clash that we just know has to be coming. And somehow I can't see it looking like the panel from Empowered.
Happy gets into the Christmas spirit. You know, I'm with the tiny blue flying horse. I've come over all optimistic suddenly.
Until Supreme drags the world if Invincible in and we start getting super heroines suffering domestic abuse. this is no good, I need something escapist, I need nostalgia, I need fantasy, I need… MacGyver. That'll do pig, that'll do…
Comics courtesy of Orbital Comics, London.
---
---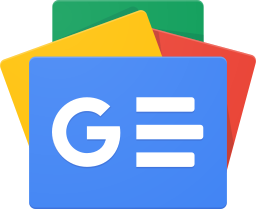 Stay up-to-date and support the site by following Bleeding Cool on Google News today!