Remember folks, gay superheroes don't sell.
Yet somehow a Kickstarter campaign for Young Protectors has just blown past $85,000 in raised revenue, six times its projected amount with a week to go and six figures in sight.
It is already available online for free at youngprotectors.com but this campaign will raise funds to get it into print.
Created by Alex Woolfson, Adam DeKraker and Veronica Gandini, they've included some entertaining stretch goals.
If we exceed $75,000 in pledges, we unlock a new Bonus Comic! Using Google Moderator, backers will be able to create and vote on a total of six TRUTH OR DARE questions/dares which The Young Protectors will answer in a short, fully illustrated (5-15 page) comic. Standard AMW Comics rules apply in terms of showing uncovered wee-wees and Tsunami and Commander will be there to make sure things don't get too out of hand with the dares (especially for the underage characters). But all the team has been told this "recorded video" session is for their favorite charities and so they are open to pretty much anything and will approach even unusual or sexy requests with an open mind and good humor. And, of course, they will be completely honest for the Truth requests—heroes don't cheat!
And if they reach that $100,000 amount then everyone gets a Spooky Cap…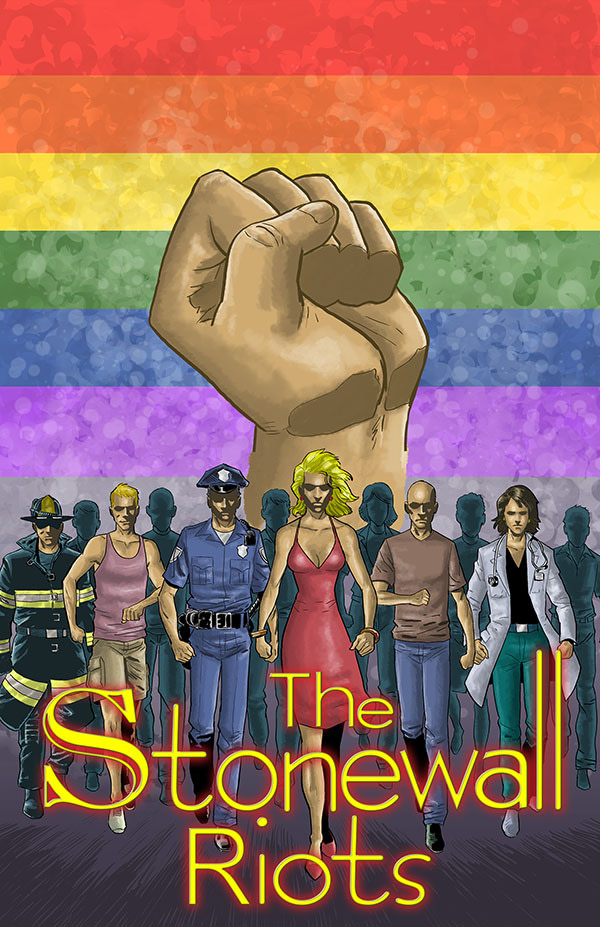 Not the only gay-themed comic doing business right now on Kickstarter. Bluewater Productions is producing a comic book history of the Stonewall Riots, via crowd fundraising site IndieGoGo. Created with comedian Michael Troy – best known for his Margot Kidder-based web series "A Minute With Margot", artist David T. Cabera and colourist Dan Barnes.
[youtube]http://www.youtube.com/watch?v=H6qdBDMvnAo[/youtube]