The MacArthur Foundation announced the 2016 MacArthur Fellows awards today, commonly known as the "genius grants".
And this year's class includes comic book creator Gene Luen Yang of American Born Chinese, Boxers & Saints, Avatar:The Last Airbender and New Super-Man.
He and 22 other Fellows will receive a no-strings-attached $625,000 grant each for their exceptional creativity and potential for future contributions to their fields. The sum will be paid out over five years.
Gene Luen Yang is a graphic novelist and cartoonist whose work for young adults demonstrates the potential of comics to broaden our understanding of diverse cultures and people. Yang has produced full-length graphic novels, short stories, and serial comics, many of which explore present-day and historical events through a contemporary Chinese American lens.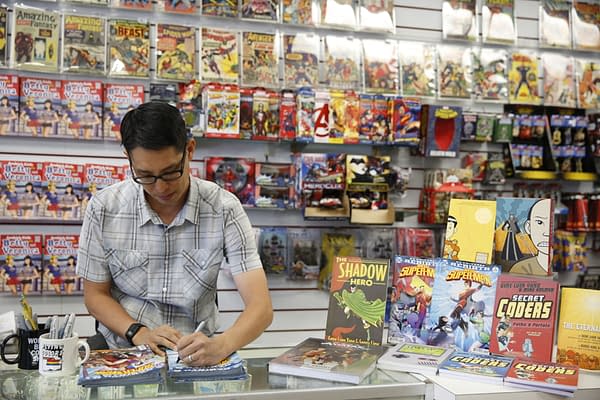 Enjoyed this article? Share it!