Geof Darrow Drew a 'John Wick 3' Poster So Violent It Can Never Be Seen
Comic book artist Geof Darrow is a three-time Eisner Award winner, but now he's got an even more impressive accolade to add to his resume. Darrow took to Twitter Thursday to reveal that he was hired to draw a poster for the upcoming film John Wick: Chapter 3- Parabellum… but you'll never get to see it. It seems Darrow was given "cate blanche," a combination of the French phrase meaning complete freedom to act as one wishes, carte blanche, and the Academy Award winning actress Cate Blanchett, to draw "whatever I wanted."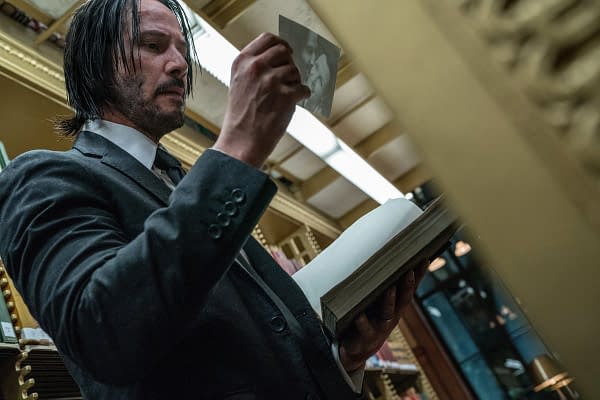 Well, except for sex. But there were no limits to the violence allowed… or so he thought.
Yes, Geof Darrow has apparently created a John Wick: Chapter 3- Parabellum poster so incredibly violent that not only does the studio not want to use it, but they've demanded that he never even show anyone the poster lest it cause damage to the movie. Which, of course, only makes us want to see it more.
Perhaps it's time to demand that Lionsgate #ReleaseTheDarrowCut of John Wick 3? We'll get the petition going.
John Wick: Chapter 3- Parabellum is directed by Chad Stahelski and stars Keanu Reeves, Halle Berry, Laurence Fishburne, Mark Dacascos, Asia Kate Dillon, Lance Reddick, Anjelica Huston, and Ian McShane, is in theaters now.