As discovered by Coliseum Of Comics, the largest comics and collectibles retailer in the Southeast of the USA, with stores in Northeast and Central Florida…
Not everything that's tucked into a collection turns out to be a comic book. If anyone knows the family of R.J. Hollowell or Mary Hollowell nee Weatherington of Norfolk, VA, who were married in South Mills, NC on April 25, 1931, please ask them to get in touch, because their marriage certificate just turned up here in my space in the Coliseum Warehouse attic.
Are you a Hollowell? Were any of your grandparents Hollowells? Anyone who reckons they can help track down the original owners of this certificate can get in touch…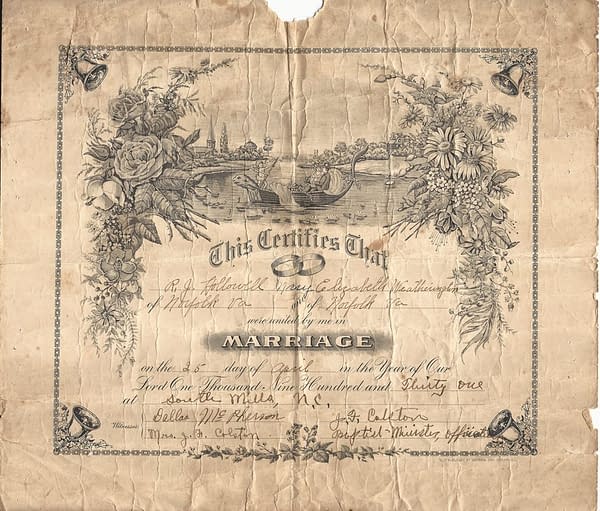 Enjoyed this article? Share it!