Grant Morrison And Rian Hughes' The Key – A New Comic From The BBC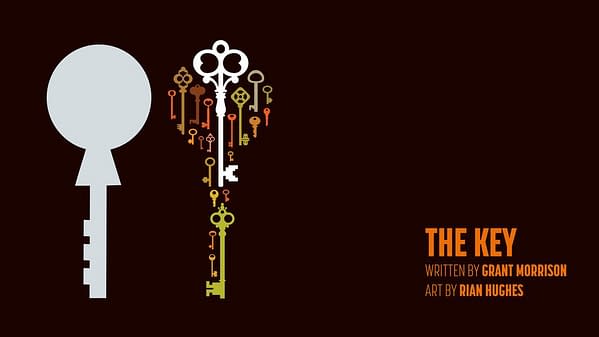 As part of their Freedom 2014 season, the BBC has commissioned a new webcomic from Grant Morrison and Rian Hughes, entitled The Key. It can be read in its entirety, here.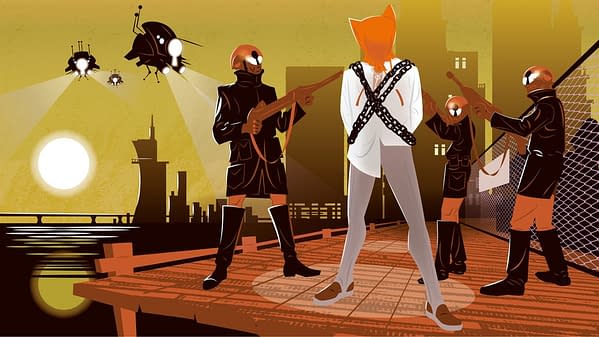 It tells a wordless story, of freedom of action, of liberty, of thought and speech, entwined together with keys and the ideas of keys. There's an accompanying interview here.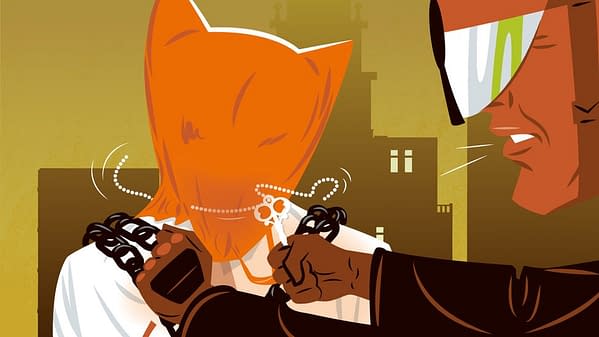 Morrison and Hughes worked together on the famous Dare series, that reinvented Dan Dare for the modern end-of-days-Thatcher era. Morrison says of the comic,
It's a totalitarian state where freedom isn't exactly top of the list….We have a rebel who wears a key around his neck. His key represents his own individual expression. With the state seeming to execute this character for dissent, many people realise they have keys of their own. It triggers a landslide and people start to act.