Green Arrow #37 Review: Uses Some Cheap Story Outs, But Saved by Gorgeous Art
Red Arrow has been shot by Moira Queen, Green Arrow's own mother. Green Arrow and Black Canary can save her, but they also need to keep Moira, Merlin, and Shado from killing one another while Dante brings their base of operations crumbling down around them.
On top of all this, the Trial of Oliver Queen is very close.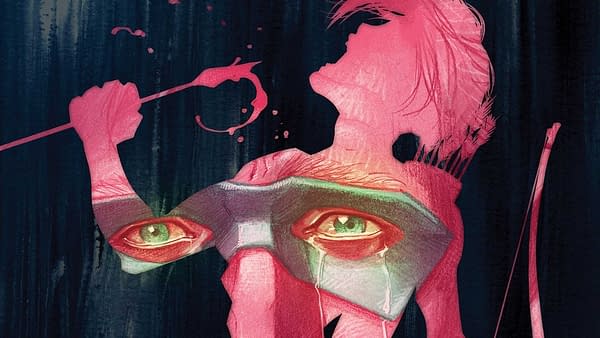 This is another action-heavy issue of Green Arrow, and the stakes are high with Emiko's life hanging in the balance. It looks to be bringing the Ninth Circle story to a close, if only for a little bit, too.
It is a satisfying conclusion, with many of the ghosts of Oliver's past coming into collision with one another while his allies try to keep his life together. It does take a couple of easy ways out which I won't mention for spoilers' sake, but those don't sour the overall story too badly.
Bringing the Trial of Oliver Queen to the forefront in the back half of the issue does add some extra drama, and it is an arc that has been constantly pushed back by the book itself for a few months now. Hopefully it will be worth the wait, and it does have a lot of potential to bring some curveballs to Green Arrow as a whole. It's worth mentioning now that he didn't even have a secret identity anymore prior to Flashpoint.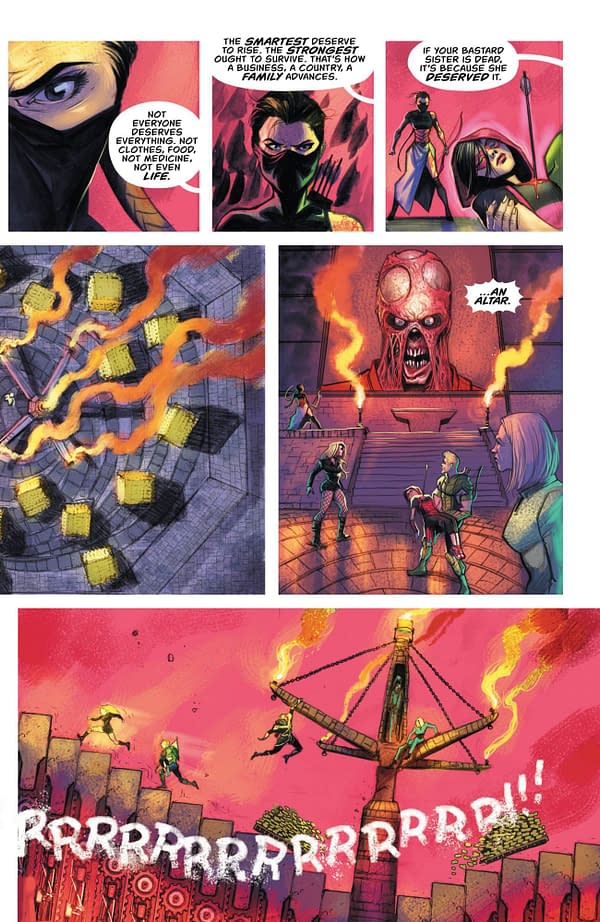 Juan Ferreyra's artwork continues to be a great boon for the title, with his uniquely gorgeous pencil, ink, and color stylings making this one of the more beautiful comics on the shelf when his name is on the cover. With clever layouts, stunning spreads, and dazzling color shading, Ferreyra absolutely nails Green Arrow once more.
Green Arrow #37 has some story hiccups, but the overall plot is interesting and moves itself forward at a decent pace. With a still-compelling narrative and beautiful artwork, this comic earns itself a recommendation once more. Check it out.