Posted in: Comics, Marvel Comics | Tagged: ant man, baby groot, Cosmo, Drax the Destroyer, Gamora, Gerry Duggan, groot, guardians of the galaxy, Knowhere, Marcus To, Marvel Comics, nova, nova corps, Planet X, Richard Rider, rocket raccoon, sci-fi, Scott Adsit, Scott Lang, shi'ar, star-lord, superheroes, the talons
---
Guardians of the Galaxy #149 Review: Rocket Raccoon, the Champion of Justice
Ant-Man, Gamora, Groot, and Drax respond to a distress call from Cosmo at Knowhere. Many of Groot's kin are attacking the station, and it's up to the Guardians of the Galaxy to beat back the thought-to-be-extinct species.
Back at Nova Corps HQ, Rocket Raccoon helps 30 Rock star and current Nova Commander Scott Adsit weed out the Talon-loyal traitors to the Corps. His methods are a little more unconventional than one would expect.
All the while, the Talon sect of the Shi'ar Empire ready their assault against this fledgling Nova Corps. Loose plot threads begin to be tied up with the opening salvo of action on Knowhere. We begin to get peeks at what may have happened to Groot, as every slain tree-person of Planet X allows Baby Groot to grow once again.
We finally see what Rocket's play was at the Nova HQ with his arrests—as well as those he doesn't arrest. As I said, it is a ploy both unexpected yet still very Rocket Raccoon.
On the whole, the plot moves at a brisk pace while covering many of its bases. Plus, I'm always happy to see Cosmo popping up in a Guardians of the Galaxy comic. It's not especially exciting given what one would expect from an arc called "Infinity Quest," but it does provide some decent action beats with the fight against the tree-people.
I don't feel that interested in the Talons as villains in this arc. I aware of their significance to Marvel history, particularly in regards to the ever-beloved Darkhawk. However, they could have used more boosting for this specific arc. They're just shadowy and clandestine in this comic; hopefully something more will be given to them next issue. Making one Robbie Rider is a decent start, and I'm sure the conclusion to that subplot will be quite explosive next issue. Marcus To's work continues to be appreciated, and he certainly brings a lot of personality to the book with his work. The devil is in the details, and Mr. To works great in the details. Ian Herring's color work plays to To's style, and there is almost a cartoonish-brightness to the palette which fits the tone of the book quite well.
Guardians of the Galaxy #149 is a solid read. It starts wrapping up this series in an entertaining fashion, and the art continues to be great. While Gerry Duggan's stint on the book hasn't exactly been the space-hopping epic one would expect given this title's history, it has been fun, and the interactions between the Guardians are often engaging (even if much of the book has been the team hating Star-Lord). I recommend this issue, and I look forward to what #150 will bring.
---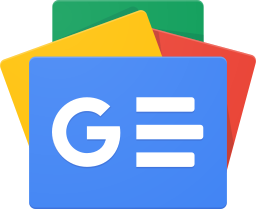 Stay up-to-date and support the site by following Bleeding Cool on Google News today!