Posted in: Comics, DC Comics | Tagged: cosmic, dc comics, ganthet, green lantern, Green Lantern Corps, guy gardner, Hal Jordan, hal jordan and the green lantern corps, Jack Herbert, john stewart, kyle rayner, robert venditti, sayd, sci-fi, Superheros, the controllers, the guardians
---
Hal Jordan and the GL Corps #34 Review: Continues an Incredible Series
John Stewart, Hal Jordan, Kyle Rayner, and Guy Gardner ask Somar-Re about what happened to Ganthet and Sayd. Once they figure out the Controllers were responsible, these four Green Lanterns of Earth go out to investigate where the Controllers are located.
Meanwhile, the Controllers begin to use the Guardians for their plan.
I find myself wanting to heap more praise on the artwork of Jack Herbert here. There are some phenomenal panels here, many of which would easily be worthy of a poster print. He makes the Green Lanterns look appropriately legendary here, and I hope he has a lot more issues of Hal Jordan and the Green Lantern Corps in his future.
Robert Venditti makes use of each of the first four Earth Green Lantern Corps members. He actually balances it really well, and Hal, John, Kyle, and Guy all get have nice moments. Hal gets to be cocky and menacing. Guy gets into a barfight. Kyle gets to be an artist. John gets to be the most level-headed one of the four (admittedly not saying much with this crew). It's impressive and, frankly, quite awesome.
The Controllers' intentions are actually pretty reasonable too. This isn't a mad and malicious plot of Mongul or Kenjar-Ro. The Controllers just want to save the Maltusan race. The methods are where things get a bit more nefarious. Ganthet gets a compelling moment to counter that with an angered rebuttal. It helps contextualize what the Guardians really became from someone who is more-or-less a former Guardian. As already said, Jack Herbert gives some amazing work here. Also worth note is how intimidating he makes the Controllers look. Their lankiness is pretty unnerving in itself. Jason Wright provides some stellar colorwork to back Herbert, and Hal Jordan and the Green Lantern Corps remains one of the best-looking comics on the market right now.
Venditti, Van Sciver, Sandoval, Herbert, and company have really pulled together an incredible series with Hal Jordan and the Green Lantern Corps. Venditti, Herbert, and Wright continue to make it compelling and exciting with #34. This comic is easily worthy of a read, and I highly recommend it.


---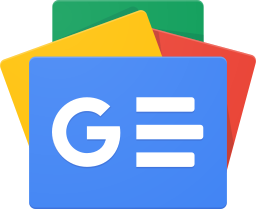 Stay up-to-date and support the site by following Bleeding Cool on Google News today!