Harley Quinn Will Be an Amazon? More Spoilers For the Future of DC Comics in Justice League #20
The cover of Justice League #20 (all three of them) pits the Justice League against their future selves in a battle created by Mr Mxyzptlk. So whatever future version of reality the Justice League are shown, you kinda get the feeling that it is not all it is cracked up to be.
Which is a shame as it looks cracking. And makes Perpetua the mother of all Crises.
We get to see Gotham in the sunshine.
Paradise Island at dusk.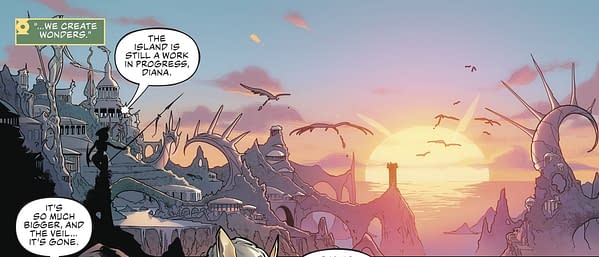 Metropolis at night. Note the zeppelins. Could Dr Manhattan have been active here?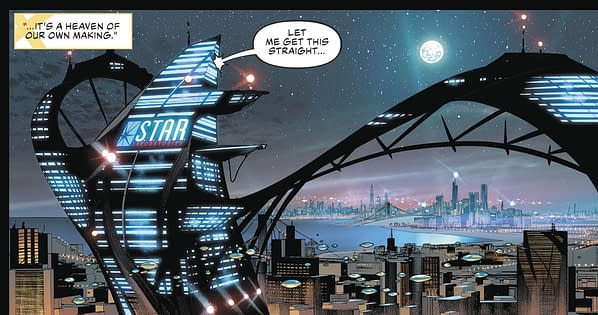 And Blackhawk Island at any time.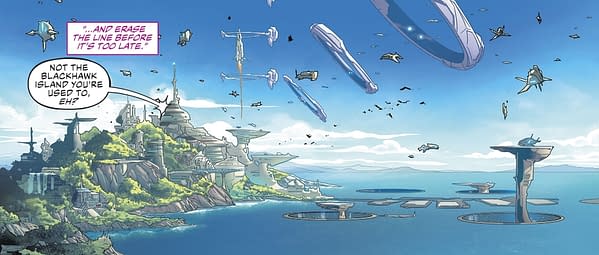 And a few revelations along the way…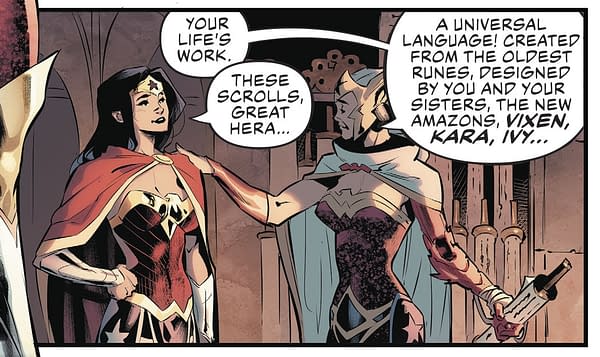 Harley Quinn becomes an Amazon?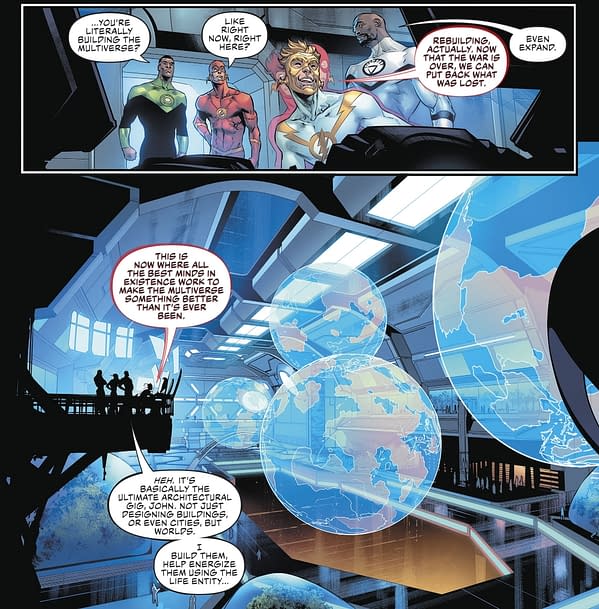 Barry Allen and John Stewart become… what…

…DC's equivalent of the post-Secret Wars Molecule Man, Franklin and Reed Richards?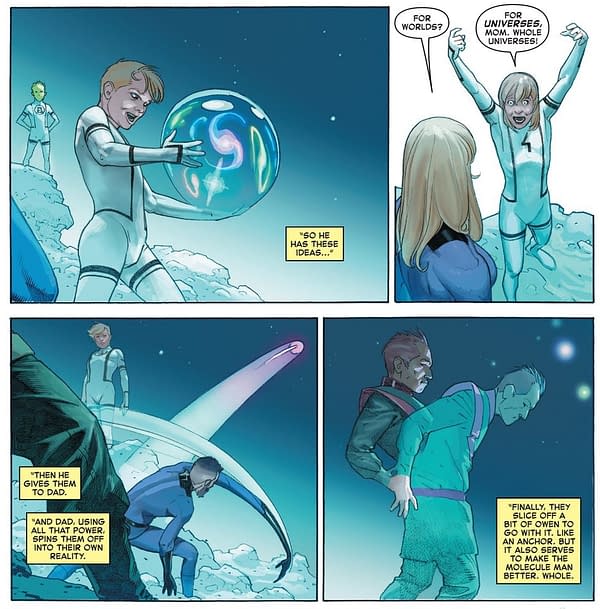 Little bit. While Hawkgirl and Martian Manhunter are the intergalactic diplomats for it all.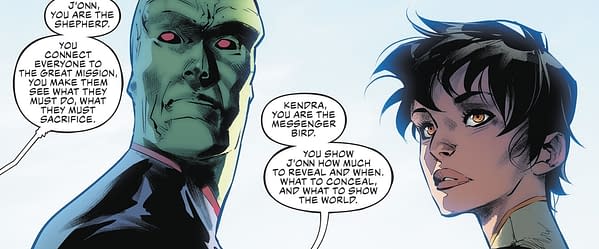 But what else are they concealing?

Remember another future yet to come…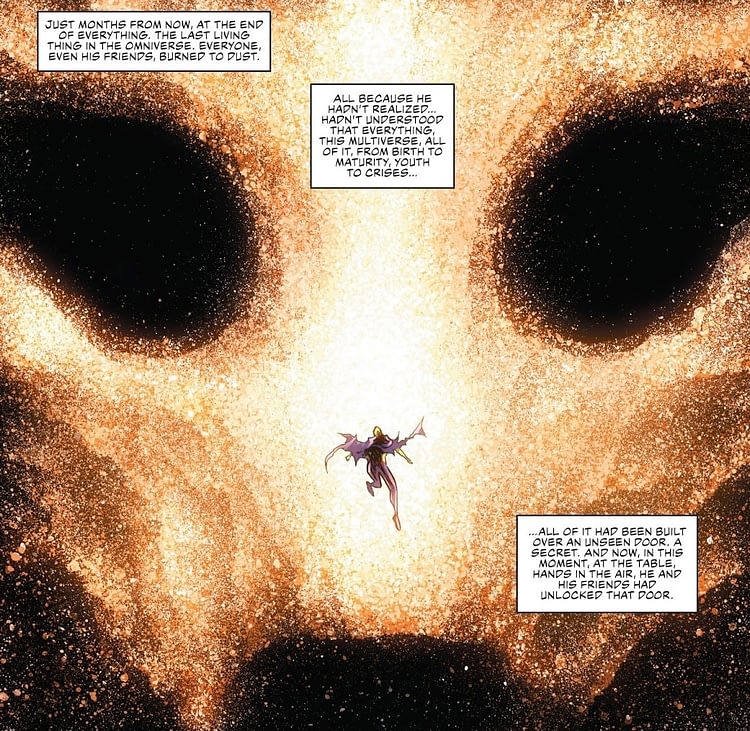 Messing with these dimensions, anything could happen. Especially when there is a war of attrition over at the Legion Of Doom.
We all recognise that symbol, right?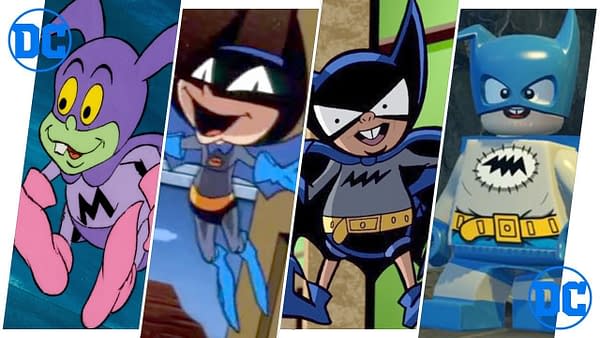 Here comes Bat-Mite. Or does he? Remember also that the promise Jarro, Son of Starro would become Batman's Best Robin Ever was cruelly snatched from us after just one page…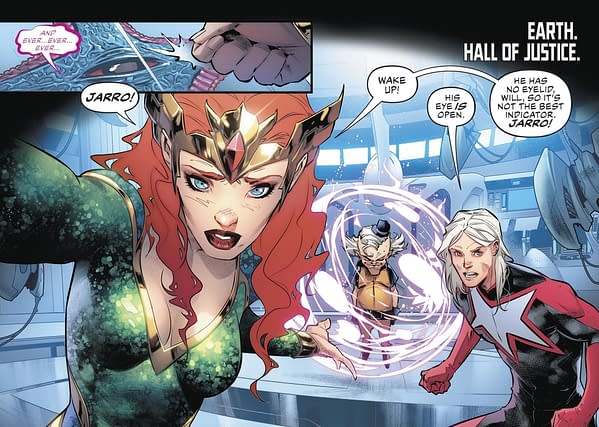 Damn you Snyder and Jiminez…
JUSTICE LEAGUE #20
(W) Scott Snyder (A/CA) Jorge Jimenez
"The Sixth Dimension" part two! The Leaguers come face to face with their future selves in the Sixth Dimension and explore the path that lies before them. Meanwhile, Superman is trapped on a world with no light and hundreds of dead Supermen! Can the Man of Steel escape before his powers completely disappear? To do that, he'll need to learn who captured him! In Shops: Mar 20, 2019 SRP: $3.99