Posted in: Comics | Tagged: hawaiicon
---
Chests, Epithets and Threatened Beverages at HawaiiCon – Aloha?
If you are me, you often find yourself tagged into online drama, and asked to bring it to light. This can take time however, especially when there are conflicting versions.
HawaiiCon is an annual non-profit event staffed by volunteers, which caps its attendance under 2000, and generally books 25-30 celebrities, a dozen writers, and 20 scientists. It recently took place at the Sheratona Kona Resort & Spa at Keauhou, Hawaii in September, but this month it seemed that something went down with repercussions across the, well, board. Michael Sado, formerly Board Director of the HawaiiCon, and owner of the comic store Enjoy Comics, posted the following message publicly on Facebook.
Aloha to all my friends, family and associates. I normally don't put much personal stuff on here, but I feel that this is important enough to do so. I am sad to say that I have resigned from HawaiiCon as both board member and head of its comics track after inaction over a serious incident that happened in my shop on 12/3/19 during a board meeting.

While sharing concerns about serious conflicts of interest that exist within the power structure of the convention, I was screamed at and verbally attacked with extreme profanity and just short of physically attacked by Tim Slater (board member who is part of the conflict) in front of my wife, daughter and a shop customer as well as the other 2 board members present for the meeting.

After the attack, I waited 2 days for HawaiiCon to take any disciplinary action over the incident and basically realized none was planned. I sent a formal request for his removal from the board and basically was told in a long drawn out way that he was too important to HawaiiCon to be held accountable for his action.

It was only after much pressure on my part that action be taken toward Tim Slater, that an incident report was even generated and basically a few token gestures made, and then it will be right back to business as usual with the same conflicts of interest and him back on the board. I have also found out that they are going to try and silence me about the incident so that the public doesn't know what's really going on. This is a non-profit that is supposed to have transparency and answer to the public that they serve and take money from, but are happy to bend the rules and sweep things under the rug when it suits them. The sad part is they claim to be rooted in the culture yet there is not one local in a position of power or authority within the convention and I feel that it is not being directed in the right path by those who hold the power and basically want to make here like there.

I weighed this battle and feel with an entrenched camp there is no winning outcome and I can no longer support an event that behaves in this way no matter how good the cause may be.

Mahalo for your time and attention!
He also posted this incident report.
I contacted both Tim Slater – Convention Treasurer for the show – and the representatives of Hawaii Con in case they had any comment. And they did. Jessica, president of the Board of Directors of Hawaii Con told me,
I'm very saddened that Mike has decided to berate my decisions on how to punish Tim Slater for the incident. Honestly I don't know what his anger is based on. Mike demanded Tim's resignation and I've responded with a well-thought out and researched response. Tim Slater is suspended from the HawaiiCon Board until further notice from the remainder of the Board members.

Mike emailed me his resignation on 12/10/19, this is not news and did not come as a response to the Incident Report which was generated today.

Tim apologized within minutes of the incident. He further agreed to meet with Mike as invited by another Board member. Mike is the only one of us who was present who has not agreed to talk it out.

We are a very small group of very hard-working volunteers. I, for one, have given 8 years of volunteer service to HawaiiCon, a nonprofit STEAM education organization. We've invited many people to work at HawaiiCon including many locals and Hawaiians. Mike's assertion here that we somehow don't share power is completely unfounded. I'm very upset and feel betrayed that Mike would make this so personal.
With other messages from that account later adding;
Richard, for the record: Mike Sado is a disgruntled Board member who owes money to HawaiiCon dating back to 2018. The stress of receiving another invoice from HawaiiCon this month has undoubtedly caused his excessive ire.
And,…
I'm not a Board Member but staff and receive this messenger inbox. Mike is a friend and a comic shop owner, and you know how tough that is for people these days. He does have outstanding bills with the convention and, it is my impression, that the board has tried to keep their disagreements with Mike private. I don't think that any of them want to add embarrassment to the struggles that he's currently dealing with. I am sad that he's lashing out this way, as it will only bring those private financial matters out into the public. We all work really hard for our convention in for our community, and we all really do care for Mike and he'll really bad for the things that he's going through. Speaking as a staff member, I would say this is not the way we would've chosen to see things handled.
While Tim told me,
Yes, you can imagine that there is always more to a story than a personal facebook post. I'm the Convention Treasurer and Mike and I had a few overly heated words that quickly subsided during a Board meeting (a meeting which continued pleasantly for more than an hour afterwards). Mike has outstanding financial obligations to the convention which has caused quite a bit of tension, and details aside, this is what it was all about. As a children's charity event, we must be very careful about financial intertwinings between vendors who are board members like Mike and the convention itself, and we haven't wanted his situation to be public.

I have always considered Mike a friend, I am and continue to be a premium member of his comics shop, and he & I have achieved some really fantastic goals for the Convention in the past few years. I am so very saddened that he has chosen to exit the Board in such a public way that disrespects and tries to tear down all the good we have done together for kids on this island.
Sado posted a followup message saying;
I want to thank all of you so much for your support, regarding my announcement yesterday to leave HawaiiCon and what is going on behind the scenes with them. It means so much to me, because it can be lonely for those who take a stand! This will be my last post regarding this mess as it is just not worth my time to do the tit for tat with any of them, and frankly I am exhausted by all of it.

Yesterday after my post, the convention chair Jessica Gauthier posted a nice white washed PR damage control version of the incident. I want to say that while I don't consider Jessica a bad person, I do feel that all decisions made regarding the Slaters by her are completely biased, because she has verbally stated that she feels that the Slaters are too important to HawaiiCon to lose. I don't see how she could make any fair decisions regarding them when she is afraid of alienating them. Furthermore, she wants to paint this picture that she agonized over her decision (maybe she did, a conscience will do that to a person) and made every effort to fix things (which is not exactly true). She did absolutely nothing until I pushed for resolution and had I not pushed she would have not done a thing because she had no plans to. It wasn't until after I said I am resigning that she took any real action. Then kept me hanging on saying that they will do something. The token suspension, the mediation option which she pursued only because she wouldn't accept my one condition of Tim Slater stepping down from the board, mind you I never asked for him to be removed from the convention, just the board, a forced written apology which I still haven't seen and feel should be an automatic thing not a condition if he is really so remorseful, and the incident report (check the date on that by the way) all took place after I told them I was resigning. After all of this he will recieve a verbal warning for his behavior, pretty pathetic.

Again, I am sorry for this lengthy post and the drama, I just felt all of you deserved to know what's up with this. Bottom line make up your own minds about everything. You are all awesome!!!

Mahalo Nui!
I get the feeling that this will continue… and continue to continue… for quite some time. The next show is scheduled for September 24th to 27th 2020.
---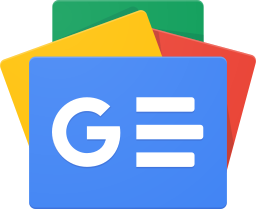 Stay up-to-date and support the site by following Bleeding Cool on Google News today!