Hawkman Brings the Plague to the DC Universe – is it Too On The Beak?
For some pieces of entertainment, it's all about timing. I went to see the stage version of the Shakespeare sitcom comedy Upstart Crow in London's West End a few months ago, when that was the sort of thing one could do. We were getting reports of the coronavirus, but the biggest impact it was suggested it may have, at the time, concerned shipping from China. So when Mark Heap appeared on stage beneath the hooded beaked mask of the plague doctor, it reminded us of the time of the Great Plague, when the theatres in London were closed to stop the plague spreading. It seemed quite funny at the time. But when the play gets restaged, will that element remain? Enter Hawkman.
Because it was less funny this week when DC Comics published the new issue of Hawkman, by Robert Venditti, Marcio Takara and Fernando Pasarin after sitting in a printers for over a month. A superhero comic book series that has often looked at bird motifs through the centuries to draw a legacy for their lead. So of course, totally coincidentally, it was off to the seventeenth century.

For a time when plague was rife, but the census had to be taken – of both death and life.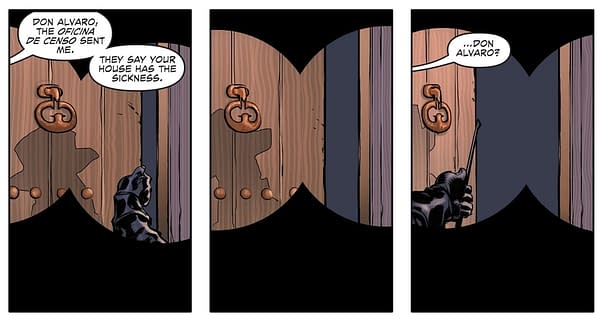 And a familiar looking bird man of the day.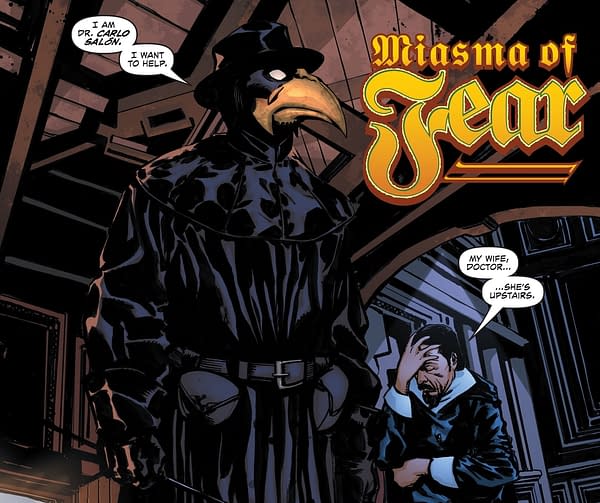 DC Comics, putting out comics about plague doctors. Is this apt or crass? Showing a parallel to a certain time, demonstrating that there is nothing new under the sun, or a little too on the beaked nose?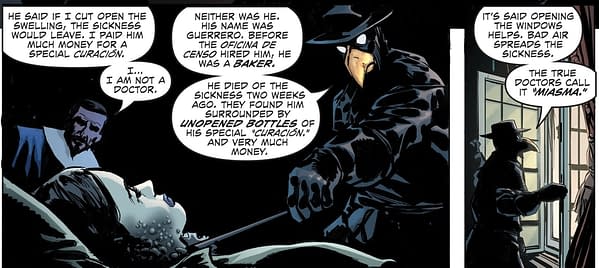 There is conflict of course, as plague is both diagnosed, then the spread of it tracked down. Taking a census, sire, bjut also looking for how and where the Black Death might spread in a city like Seville. Or London. Or New York.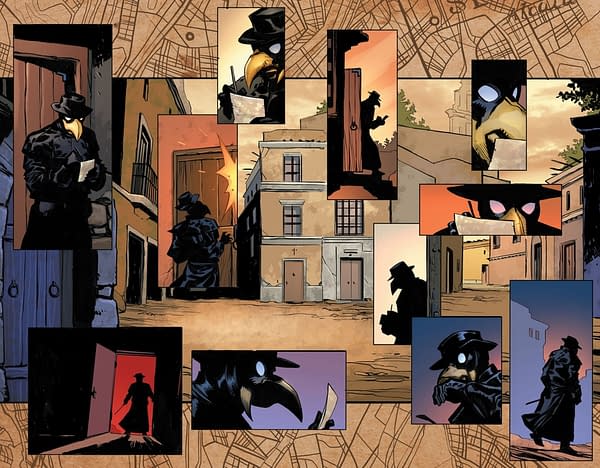 But the townsfolk come to a very different conclusion. Mistaking he who tracks the plague for he who carries it. He might as well have 5G stapled to his forehead for all the conspiracy theorists to jump on. But to be fair, at a time like this, is it an unreasonable conclusion to come to About Hawkman spreading the plague, I mean.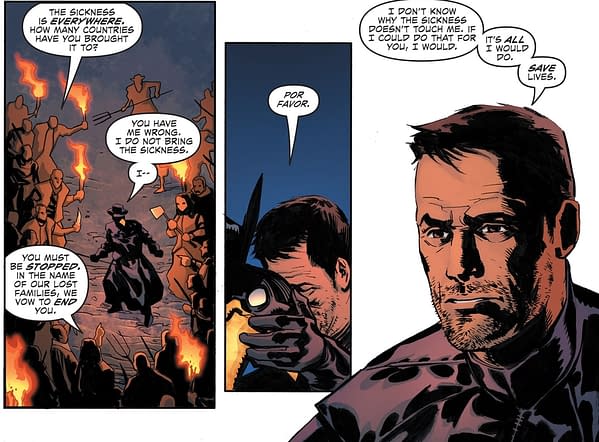 Because it also reminded me of a dream that Roger Langridge had, and added to his amazing shutdown feed on Instagram, detailing the daily moments of living in shutdown as a cartoonist with his family.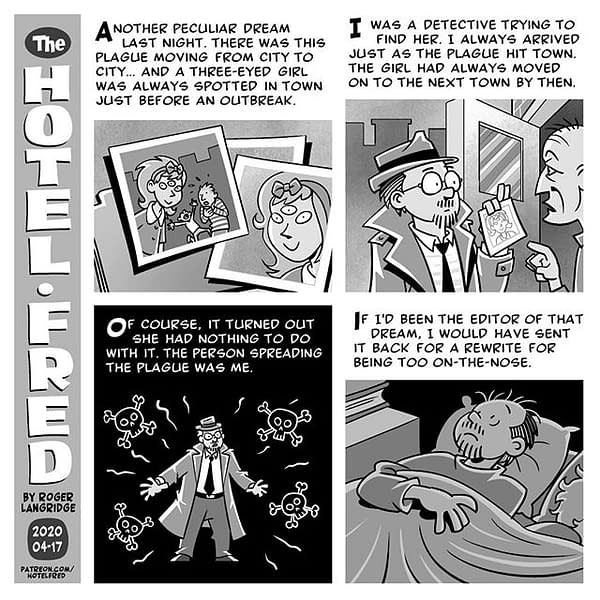 But Roger Langridge was not editor of this Hawkman comic book.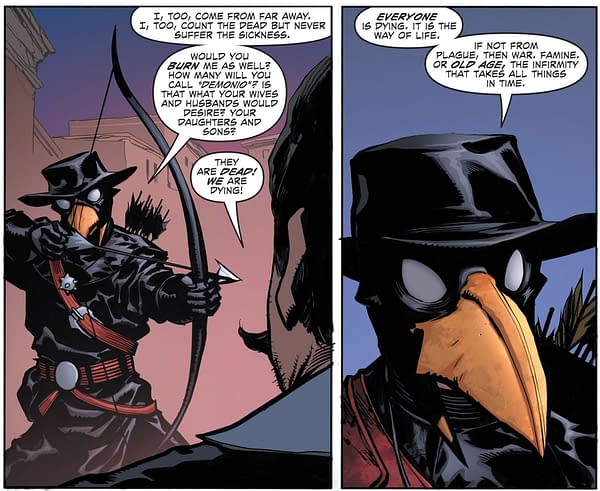 With an attitude like that, you could get a spot on Fox News could you not?
HAWKMAN #23
(W) Robert Venditti (A) Marcio Takara, Fernando Pasarin (CA) Mikel Janin
Cloaked in black and wearing the eerie mask of a hawk, the mysterious Plague Doctor roams 17th century Europe in an attempt to ease the suffering of those who fall victim to the Black Death. But how is the Doctor supposed to help anyone when he's hated and feared for his unique immunity to the disease? It's mind versus body as Carter Hall relives his most tragic past life in a last stand to fight off Sky Tyrant's control over his body for good!In Shops: May 20, 2020 SRP: $3.99