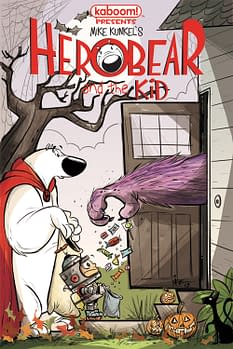 When Herobear And The Kid Annual comes to stores next week, there will be a few things wrong with it.
Even though it's a $3.99 book, it has $4.99 on the cover.
But worse, it replicates page 5 where there should be page 7.
As a result, publisher Boom! Studios has asked retailers not to sell the comic when they get it next week, and will send replacement corrected copies for November 13th…
Enjoyed this article? Share it!