Posted in: Comics, DC Comics | Tagged: black adam, dc bloodbath, dc comics, geoff johns, jsa
---
Hey, DC Comics, This Is What Happens When You Fire Your Editors
Last week, to coincide with the release of the Black Adam movie, DC Comics published the Justice Society Of America Vol 5. Maybe they should have waited.
---
Some people hate spoilers, and some people love a spoiler, but DC Comics have excelled themselves by spoiling comics for people who have waited years and done the right thing. Last week, to coincide with the release of the Shazam movie, DC Comics published the Justice Society Of America Vol 5 by Geoff Johns, Leonard Kirk, Don Kramer, and Rags Morales featuring the Black Reign crossover between the JSA with and Hawkman comics from 2004 which contains Hawkman #23-25, and JSA #46-#58. Although, to quote one of Britain's greatest comedians Eric Morecambe, "I am playing all the right notes, but not necessarily in the right order, I'll give you that, sunshine, I'll give you that."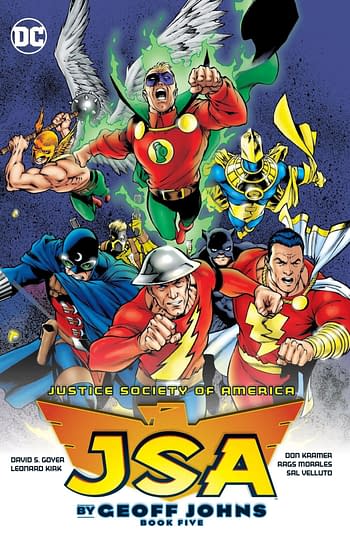 Because the Black Reign crossover, which saw Black Adam leading s a group of heroes he has assembled while in the Justice Society to overthrow the corrupt military government of Kahndaq, is meant to be read in the following order:
JSA #56
Hawkman #23
JSA #57
Hawkman #24
JSA #58
Hawkman #25
However, it has been printed in this order instead:
JSA #56
Hawkman #24
Hawkman #23
JSA #58
JSA #57
Hawkman #25
That's right, Hawkman #24 before #23 and JSA #58 before 57. And everything higgledy-piggledy. And it doesn't stop there, spoilers ahead, the final Hawkman #25 finished on a bit of a cliffhanger. Well, DC Comics seems to have decided it's just too intense for people who will have to wait a year or more for volume 6 to be collected. And so they just removed the final line. Compare and contrast as, grievously injured, Rick Tyler goes to his father Rex T'yler' 's bubble in time (where Rex got a literal hour of grace before his death in Zero Hour) and switches places so that Rex appears at the end, astonished to be back in real-time…

In the original, we got his cliffhanger question. In the new edition, inexplicably, he's mute…. just like the dumbfounded buyer of this collection. I expect that someone senior at DC Comics will be anything but speechless when they read this article, but it is worth considering that DC Comics has suffered three rounds of redundancies at Warner Bros in the past three years and dropped a lot of senior editorial staffers. And this is the kind of thing that happens when you have fewer experienced eyes on something.
Will DC Comics issue a reprint and a recall? Possibly if Bleeding Cool makes a big enough fuss… I'll give you that, sunshine, I'll give you that.
JSA BY GEOFF JOHNS TP BOOK 05
(W) Geoff Johns, David Goyer (A) Various (CA) Carlos Pacheco, Jesús Merino
Art by Rags Morales, Leonard Kirk, Don Kramer, and Sal Velluto In Princes of Darkness, an insane Alan Scott and the evil wizard Mordru plunge the world into darkness, civil war, and chaos, and the Crimson Avenger wreaks havoc on all those she perceives to be sinners. Then, Black Adam brings old-world justice to Kahndaq as Hawkman seizes control of the JSA and brings them to the turbulent Middle East for an epic battle in Black Reign! JSA BY GEOFF JOHNS BOOK Five collects JSA #46-58 and HAWKMAN #23-25.
Retail: $39.99 In-Store Date: 3/14/2023
Thanks to Jason and John for the heads-up.
---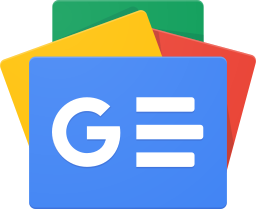 Stay up-to-date and support the site by following Bleeding Cool on Google News today!