Later today, Marvel Comics will inform comic book retailers that Powers Of X #1 and House Of X#1 will both be going to fourth printings. Currently, second printings are the original cover 'blued' out, third printings are a scene from the issue redrawn by Declan Shalvey such as the one for Powers Of X #2 below… what shape fourth printings will take, we are yet to find out.
Immortal Hulk #21 will be going to a third printing.
And there will be second printings for Daredevil #10, Spider-Man: Velocity #1, Guardians Of The Galaxy #8, Jane Foster: Valkyrie #2 and for Amazing Spider-Man #28.
All these will be in stores for the 2nd of October.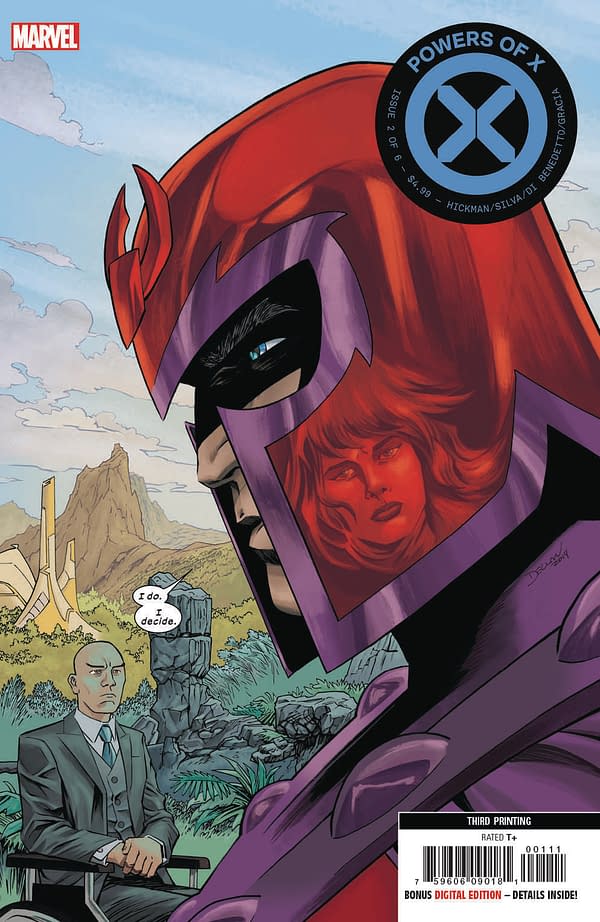 Enjoyed this article? Share it!