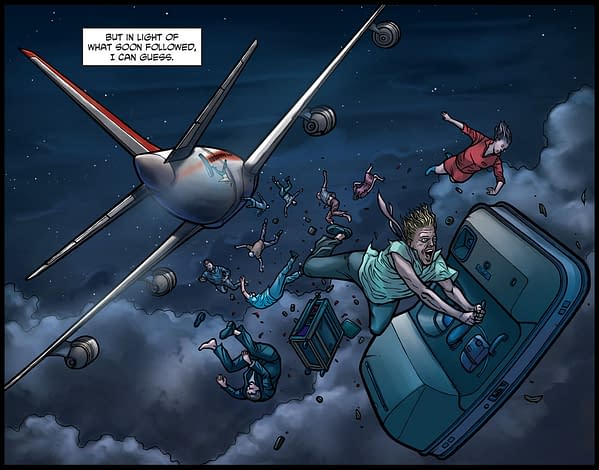 Crossed: Dead Or Alive has just released a new episode by Garth Ennis and Daniel Gete in its attempt to crowdsource money to launch a series of webisodes written and directed by Garth Ennis.
They're almost half way to their pre-production budget of $30,000, and have been signing up folks for all the reward items for those who pledge cash, many of them exclusive to this fundraiser.
But in this particular episode, we're up in the air. And looking at a survivor of a crashing plane. And now a survivor of the Crossed. How did he do it?
Well, the internet has some ideas… the idea of surrounding yourself with debris might have resonance with this story…
Enjoyed this article? Share it!