Posted in: Comics | Tagged: jack kirby
---
Icing on the Cape: Who is Killing the Great Capes of Heropa?
Andrez Bergen writes for Bleeding Cool
This may be big news to no one aside from myself, but I just finished writing my third novel after months holed-up here in Tokyo, and it's titled Who is Killing the Great Capes of Heropa? While my first two novels were an homage to sci-fi/dystopia with noir undertones and classic hardboiled cinema (Tobacco-Stained Mountain Goat) and surreal, slipstream fantasy (One Hundred Years of Vicissitude), this latest tome pays respect to two things I love the most — one of them being 1930s-40s noir detective stories.
In particular that written by Raymond Chandler (The Big Sleep, The Long Goodbye) and Dashiell Hammett (The Maltese Falcon, The Thin Man) and the film adaptations by rather brilliant directors like John Huston, Robert Altman and Howard Hawks. But I have a confession to make to anyone who'll listen — I also adore 1960s comicbooks and am obsessed with comic artist Jack 'King' Kirby. A bit, anyway. His work for Marvel in the '60s, the so-called Silver Age or pop art era, remains mind-boggling for me 50 years after it was first drafted.
While I see where Kirby was going with some of his early stuff, especially in collaboration with Joe Simon in the 1940s, I'm not all that enamoured with the really 'vintage' output by the King.
No, it's the '60s stuff that titillates me.
The period I especially love of Kirby's can be fine-tuned to that between Fantastic Four #25 (the first of two issues featuring a classic tussle between the Thing and the Hulk) in 1964 — the same year Kirby was also working with Stan Lee on some of the best issues of Journey into Mystery (featuring Thor), The X-Men collided with the fatty tissues of the Blob, and Captain America made his wild, shield-toting return to primary colour comics in The Avengers #4 — to about 1969, when he did the sensational cover artwork for Captain America #109 ('The Origin of Captain America') with Syd Shores.
It was actually the cover art for CA #109 that we used to bounce off when it came to concept art for the principle hero (another star-spangled character called Southern Cross) in the development of Who is Killing the Great Capes of Heropa? This may be a written tome rather than a graphic novel, but the visual image was always important to me, starting off with my early Kirby-esque sketches for Southern Cross, dreamed up in high school alongside barbarians and scantily clad, buxom Barry Windsor-Smith-cum-Frank Thorne women. That was the style. I had capes and costumes down pat, but musculature was an ongoing grand-master challenge.
For this the novel I wanted a more professional take on the visual concept and I also liked the idea of disparate visions of the same person — it's the way comicbooks, after all, work in the real world. Bryan Hitch's perception of Captain America in 2009 was far different from John Buscema's in 1969, and this is one reason I asked artists from the UK (Harvey Finch & Andrew Chiu), Italy (Giovanni Ballati), the USA (Dave Acosta), Japan (Yoko Umehara & Kohana Yamadera), Russia (Saint Yak) and Australia (Paul Mason) to get involved.
Paul Mason's is the appropriately Aussie variation you see here. But, as with anything, artwork is a portion of the battle; the other ingredients to be shaken up include adequate plot, characters that grab you, and a smidgeon of nonce pouring the brew effectively together. I hope I've accomplished that here, and I'd say I owe just as much to Stan Lee and Roy Thomas — who wrote the best Marvel storylines in the 1960s — as I do to Chandler and Hammett. These were the people I grew up reading.
Not that I'm that old a fart. You can blame half-brother Peter. My dad had married another woman before my mother, you see. My half-brother was a few years old than me, and he lived with my grandparents.
When I was in primary school I stumbled across an asbestos-panelled shed in the back yard of my grandparents' place in Richmond in Melbourne (Australia), where I grew up before I moved to Japan. I wrote about this in my last novel, and used it as back-story for my narrator, Wolram Deaps.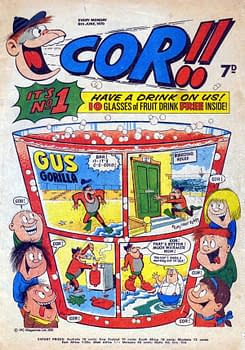 The shed there was a goldmine — full of comicbooks that belonged to Peter — and I took my second-hand turn cherishing same.
I'd already gotten myself hooked on comics, starting out on British comic Cor!!, Hergé's Tintin, and Casper the Friendly Ghost, and then moved on to DC: the usual fodder like Batman, the Flash and Superman — mostly black-and-white local Australian reprint stuff snatched from the 1950s.
But when I found my brother's decade-old Marvel stash, I swallowed the sinker. The '60s was, as I say, a superb time for comics. For starters there was the reconstituted Captain America, first drawn by Kirby, and then later (for a few precious issues) by Jim Steranko. The Avengers #21, when the group disbands, rocked the pre-adolescent me.
At the same time I loved the Bronze Age comics coming out of Marvel in the '70s and '80s, since these were the comics I actually bought new while growing up. I worshipped outsider heroes like the Thing, the Hulk and Wolverine (along with most of the X-Men). One day while doodling in high school, frustrated with the fact that there was no decent Aussie superhero at Marvel (this was in the early 1980s) I created one for them — this fellow already mentioned above, named Southern Cross.
He was from Melbourne, of course, and I sent the idea to Stan Lee at Marvel.
What jaw-dropped me most was that Lee bothered to write back, via his secretary, to let me know he dug the idea but had stepped away from the business and would recommend Southern Cross to the then-Editor-in-Chief… who shot the idea down in a nicely worded subsequent letter.
I sat on the Southern Cross idea thereafter, buried him in a cardboard box in the closet, and never followed through on the comic artist dream.
Until last year, while I worked on some noir-related comic short stories for an anthology, and was wrapping up the text in One Hundred Years of Vicissitude — and resurrected my childhood love for comics as part of Deaps's memories. A year later, Southern Cross has escaped from a quarter century of suspended animation and is the hero of a 97,000-word novel that'll be published in either late 2013 or early 2014. The character certainly has leagues more depth than I ever would have imagined in high school when I created the bugger.
Sitting on him for 25 years was like sticking a French wine in the cellar — it either turns to vinegar or becomes an entirely new taste. I'm hoping the latter applies and that he's palatable to aficionados other than myself.
Over and above the influences is, importantly, a story that binds everything together and takes principle place.
There is the somewhat 'hidden' tale of 15-year-old Jacob, an orphan struggling to survive in the future dystopia that is last-city-on-earth Melbourne. While he might be alone, starving, and close to death's door, Jacob's imagination is hardly so malnourished — since he finds escape in old comicbooks, art history, and noir fiction.
I say this is a hidden tale, because most of the action here takes place far from the down and dirty Melbourne, in a city of perfection: Heropa — a pristine place, "a metropolis all flying buttresses, concrete and glass… Not quite the Emerald City, yet hardly a place to sneeze at."
Even so, this perfection is progressively undermined, starting with the general population inhabiting this city — regular people without superpowers, called Blandos — who are prejudiced against and begin to harbour a grudge against the self-proclaimed protectors of Heropa.
The novel in fact begins with the demise of one of these protectors, the Aerialist (a Cape, or superhero) in the Prologue, and then we switch to the arrival in Heropa of another: Southern Cross.
He's inducted into the group of superheroes calling themselves the Equalizers, who have seen better times and certainly aren't at their best right now, having recently downgraded in size from thirty-four members to four.
There is a reason for the reduction: The Avengers worked story-telling wonders in the '60s with Stan Lee, followed by Roy Thomas, scribing the yarns.
Back then, when the group was composed of a quartet of highly diverse characters, time was given to develop their baser emotions such as jealously, envy and rivalry, alongside strengths, developing loyalty, and a wavering inclination to do the right thing.
Something the leader of the Equalizers, the Big O, has also aspired toward — but he instead ends up the victim of an assassin's bullet, thanks to parties unknown. Hence the underlying mystery of who, precisely, is killing off the great Capes of Heropa.
I'll leave off the rest of the story here.
But within the plot there're also elements of Marvel's rival DC and the 1940s-50s Golden Age comicbooks, and healthy doses tucked in that nod to Judge Dredd, Sherlock Holmes, Barbarella, Ghost in the Shell, the USSR, Peter Pan, British comedy, manga, Breakfast at Tiffany's, dada and art deco.
Along the way, in the process of cobbling the lot together, I've been blown away by the chance to see Southern Cross reinvented by artists far, far my superior — an extra-added inspiration during the slog over the past year.
Giovanni Ballati's (below) is just the tip of a talented iceberg.
---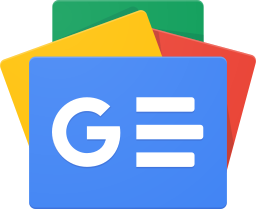 Stay up-to-date and support the site by following Bleeding Cool on Google News today!