Posted in: Comics | Tagged: Aubrey Sitterson, gi joe, HRL, idw, scarlett's strike force
---
IDW Doubles Down On Reason For Controversial GI Joe Cancellation
IDW has responded to the premature cancellation of Scarlett's Strike Force, the upcoming GI Joe comic by Aubrey Sitterson and Nelson Daniel, but not in an official statement to a news outlet. The publisher has responded to at least one reader who emailed the company to express disappointment in IDW for cancelling the book before the orders were in, after a more than two month long period of no promotion for the book. IDW Letters answered:
"Our cancellation of the series is related solely to the book's sales not being at a level we needed for it to continue and nothing else."
And when the fan replied in disbelief, pointing out that IDW hadn't promoted the book in the two month period leading up to next week's final order cutoff and concluding that the cancellation was in response to a group of loudly protesting fans who disagreed with Sitterson's leftist politics and sent the writer death threats while campaigning for him to be fired after a controversial tweet on September 11th, IDW responded:
"You choosing to disbelieve us does not change the facts of the sales not allowing this series to continue. Books that lose money from the first issue are not viable, especially when we would also owe licensing money to Hasbro for those losing issues. We haven't printed the series but we do have orders for it, we know how much money each issue will lose. Everyone who did anything for any issues we will publish and any we won't publish will be fully paid.

We kept Aubrey on the previous series and awarded him with a new series, too. Those facts run counter to the false narrative that we bowed to any pressure. We wish it had worked out. We wish enough fans who wanted the book had pre-ordered it so retailers would order it higher. And despite what anyone tries to say, we promoted the comic as we do any other. Do not let loud voices saying false things online convince you otherwise."
Fake news! A familiar refrain.
Of course, it's easy to investigate whether or not IDW promoted the book. The last interview, press release, feature, or preview on Scarlett's Strike Force was published by CBR on September 11th, one of several initial announcement stories following the Paste Magazine interview that introduced the book on September 9th. After that, no articles on any website (or press releases from IDW) about the book until Bleeding Cool broke the story on Thursday that IDW had canceled the book. Though it hits stores in December, the cover for the first issue hasn't even been uploaded to PreviewsWorld, despite other books shipping that week showing their covers.
Additionally, in our exclusive interview, Aubrey Sitterson told us:
"Outside of social media, this is actually the first promotion I've done for the book in more than two months. When everything went down in September, IDW told me that if I wanted to stay on the book, I couldn't do interviews or anything to promote it, and IDW PR even shut down a podcast interview I lined up."
Final order cutoff for the very first issue of Scarlett's Strike Force is Monday, December 5th — a week from today, and several weeks after IDW canceled the comic. It's possible that orders are low (though all the orders won't be in until next week), but with no promotion of the comic from IDW or its creative team in over two months, is that really surprising?
Bleeding Cool once again reached out to IDW for comment on this story, and they responded only by sending us screenshots of two tweets, one from the official IDW account on November 14th, and one from an IDW assistant editor on November 9th, showing some preview pages from the book, unaccompanied by any comment or explanation: We followed up by asking if these two tweets were the only promotion for the book, and whether it is typical at IDW for a book to receive no promotion other than two tweets during the ten week period prior to Final Order Cutoff. At press time, they have not responded, but we'll let you know if they do.
Scarlett's Strike Force #1 is still available to preorder, though the book will cease publication with issue #3. ---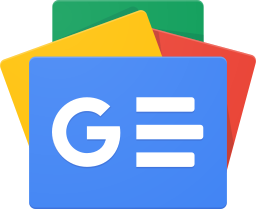 Stay up-to-date and support the site by following Bleeding Cool on Google News today!