IDW Is Looking to Sell $25M in Stock to Fund Projects, Pay Creditors
Following up on the news earlier this week that IDW Media Holdings had engaged JP Morgan to assist in "a review of strategic relationships and alternatives to maximize stockholder value and to realize the full potential of its vast content library and pipeline" — in other words, a potential sale — the company has sent out a memorandum to "certain existing stockholders" offering to sell them additional shares of Class B common stock. The initial offering is for $22.5 million in shares, though the company reserves the right to raise up to $25 million through the sale, and will close initial offerings and accept payment when they raise as little as $10 million.
In the 55-page memorandum, IDWM explains what they need the money for:
The Company's immediate cash needs are primarily for funding of television productions, development costs of new scripts and expansion of IDW Publishing franchises. Additional cash requirements arise as IDW Entertainment develops new properties for its pipeline in order to sell additional television productions. IDW Entertainment is currently in production of one television series (Locke & Key) and is in post-production on two additional series (V-Wars and October Faction). The ability to support the cash flow needs of these productions and our pipeline is key to the future success of our business.
Each shareholder who received the offer is able to purchase additional stock totaling up to 21% of their current holdings for $18 per share. Chairman, CEO, and controlling stockholder Howard Jonas will purchase $5 million worth of the available stock, though no money will change hands. The stock will offset money Jonas lent the company previously. If enough investors don't choose to purchase more stock, IDW will offer additional stock in a follow-up round of investments to stockholders who purchased at least 75% of their allotment (75% of 21% of current holdings) will be eligible to purchase the remaining available stock. In this way, the whole thing is kind of like the incentive variants comic book publishers offer to comic book retailers.
The memorandum details approximately how the money will be spent:
approximately $4.0 million to repay borrowings under credit facilities with a commercial bank owed by CTM and IDW Publishing;
approximately $5.0 million to complete funding on certain IDW Entertainment projects currently in development;
approximately $1.0 million to invest in developing new properties at IDW Publishing; the remainder for working capital, including development of future productions at IDW Entertainment.
Approximately $5.1 million of Mr. Jonas' investment in this Offering will offset amounts owing by the Company to him under the Bridge Loan Facility and thus will not generate cash proceeds to the Company.
And exactly how IDWM ended up in this situation (bear with us, this is a long one):
As previously disclosed, the Company continues to face significant demands for cash to support its current and planned operation, particularly the production of television properties. The Company's capital needs are largely driven by IDW Entertainment's current and future slate, including, but not limited to:

Wynonna Earp: Opening of the writers' room in the second quarter of fiscal 2019 and pre-production work associated with Season 4, which is currently anticipated to air on the SyFy channel in 2019/2020. The show won the prestigious People's 8 Choice Award for Best Science Fiction/Fantasy show in 2018, based on the first 3 seasons.
V-Wars: Based on Jonathan Maberry's anthology, this drama starring Ian Somerhalder has wrapped filming with principal photography successfully concluded and is currently in post-production (editing of raw footage to cut scenes, transition and visual effects, and audio dialog adjustments) prior to delivery to Netflix in 2019-2020.
October Faction: Adapted from Steve Niles' comic book series and presently in post-production editorial work. Estimated delivery to Netflix in FQ4 of 2019.
Locke & Key: Written by Joe Hill, winner of several awards, and illustrated by Gabriel Rodriguez, this show commenced principal photography in February 2019.

Development: The Company also plans to use part of the capital raise towards its ongoing pipeline of new projects, in various stages of development.

The Company has recently engaged additional personnel to staff the team at IDW Entertainment.

The cash needs derive from a number of factors, including: higher than anticipated production costs related to October Faction and a delay in securing related bank financing; the need to finance production of Season 3 of Wynonna Earp without current corresponding revenue from Netflix or foreign sales; increased SG&A expenses related to investment in the IDW Entertainment corporate infrastructure; and reduced contributions from CTM and IDW Publishing during fiscal 2018 as both divisions faced sectoral and other challenges. The Company is actively developing multiple series properties and evaluating new partnership targets for series.

Howard Jonas initially provided the Company with $5 million of financing that is repayable out of free cash flow at CTM.

When bank financing for October Faction was not available when anticipated, Mr. Jonas extended an additional $26 million bridge loan facility to the Company, which is described in greater detail under Section VI below. As of the date of this Memorandum, the Company had borrowed $23 million under this facility, of which $11 million was repaid from the proceeds of borrowings related to October Faction. The maturity date of the facility is October 1, 2020. Management and the Board believe that the terms offered by Mr. Jonas were more favorable to the Company than any other alternative that was feasible, and the draws were available on an expedited
basis to meet the Company's needs. In December 2018, the Company entered into an October Faction loan facility with Royal
Bank of Canada, and applied a $11 million of the proceeds therefrom to repayment of the Bridge Loan facility, leaving an existing principal Bridge Loan balance of $12 million.

On December 24, 2018 High Park / October Faction Productions, Inc. (as Borrower) and IDW Media Holdings, Inc. and High Park Entertainment, Inc. (as Guarantors) entered into a credit facility agreement with Royal Bank of Canada to fund October Faction. The agreement provides for a gross borrowing base of CAD $25,450.712 from which CAD $1,740,000 was designated as an interest reserve, netting to CAD $23,710,712 available for funding the show. As of February 26, 2019, there were a total of CAD $21,200,000 borrowed under the credit facility, leaving CAD $2,510,712 as available borrowing capacity. The terms of the loan account for interest at a rate of RB Prime rate + .75%. As of February 26, 2019, the RB Prime rate was 3.95%.

This Offering is intended to provide the Company with the resources to continue to execute on its current projects and to develop new properties at IDW Entertainment as well as: a) repay a portion of the remaining borrowings under the Bridge Loan Facility as required under the terms of that arrangement, and b) making required payments under lines of credit with Bank of America.

IDW Entertainment's plans and focus are discussed below.

The Company believes that, with the proper resources, it has the ability to generate significant long-term value for its stockholders. However, it needs to address its short-term capital needs and gain access to the necessary growth capital to exploit its assets, particularly the large library of IP for potential exploitation at IDW Publishing and Entertainment. In addition to this Offering, the Company obtained project financing for October Faction.

The Company is committed to meeting its commitments and successfully producing its current projects to preserve its value and reputation. The Company is reviewing optimal staffing plans, and potential cost-saving synergies between segments. IDW Entertainment may need additional financing – on a project level or otherwise – to support its growth.

The Company does not believe that longer term debt financing is available to it at the current time, but may seek such financing when it is in a better position to do so.
IDW's recent financial maneuvers follow a tumultuous past 18 months at IDW Publishing. Earlier this month, ADW Capital Partners LP, a hedge fund which owns 9% of IDW Media, sent an open letter to IDW urging a move exactly like this. That came just one week after we learned that Chairman and controlling stockholder Howard Jonas would replace a departing Kerry McCluggage as CEO of IDW Media Holdings. McCluggage held the role since last July, when he replaced Ted Adams as Adams left for a sabbatical. Back in December, Chris Ryall returned to IDW Publishing to take over the triple role of Chief Creative Officer, Publisher, and President, replacing Greg Goldstein, who had taken on the role of Publisher in November 2018 after Ted Adams stepped down from that role. Ryall had previously left IDW back in March and in April joined Skybound. Also last week, we learned that IDW Senior Advisor Chris Fenton is suing DMG, the parent company of Valiant Entertainment. Meanwhile, Vice Chairman of the Board Stephen Brown has been charged by the the New York Attorney General as part of a fraud case against Cardis, a credit card payments company.
This drama is in addition to the loans IDW has taken to finance its television productions as well as the halting of production on Wynonna Earp Season 4 due to a lack of funds. The memorandum was found and surfaced by passionate fans of that show using the #fightforwynonna hashtag on Twitter. IDW Media Holdings operated at a net loss of $4.1 million in the three-month period from November 2018 to January 2019, which was actually up from the same period a year prior, which saw a $4.5 million loss. For Q4 of 2018, which ended last October, IDW Media Holdings operated at a $28.3 million loss with $41.3 million in cost and expenses. At that time, the company had a comprehensive loss of $35.6 million since October 2017.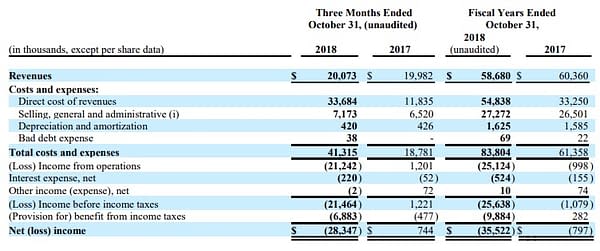 The deadline for interested parties to respond is April 17th, with the initial round closing on April 24th and the follow-up round closing on or around May 1st. Bleeding Cool reached out to IDW for comment on this story, and will update if they respond. More to come soon…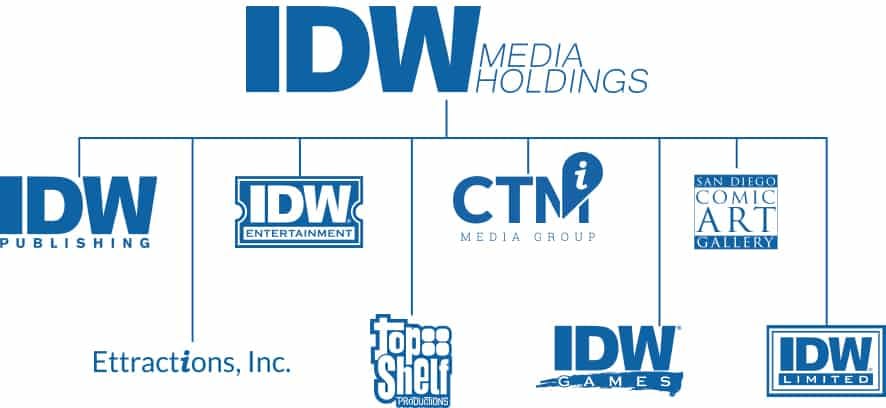 ---
---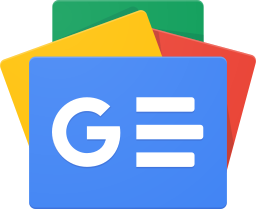 Stay up-to-date and support the site by following Bleeding Cool on Google News today!